Science Explains Why It's So Hard To Eat Carbs In Moderation
mbg Health Contributor
By Gretchen Lidicker, M.S.
mbg Health Contributor
Gretchen Lidicker earned her master's degree in physiology with a focus on alternative medicine from Georgetown University. She is the author of "CBD Oil Everyday Secrets" and "Magnesium Everyday Secrets."
Medical review by
Bindiya Gandhi, M.D.
Physician
Dr. Bindiya Gandhi is an American Board Family Medicine–certified physician who completed her family medicine training at Georgia Regents University/Medical College of Georgia.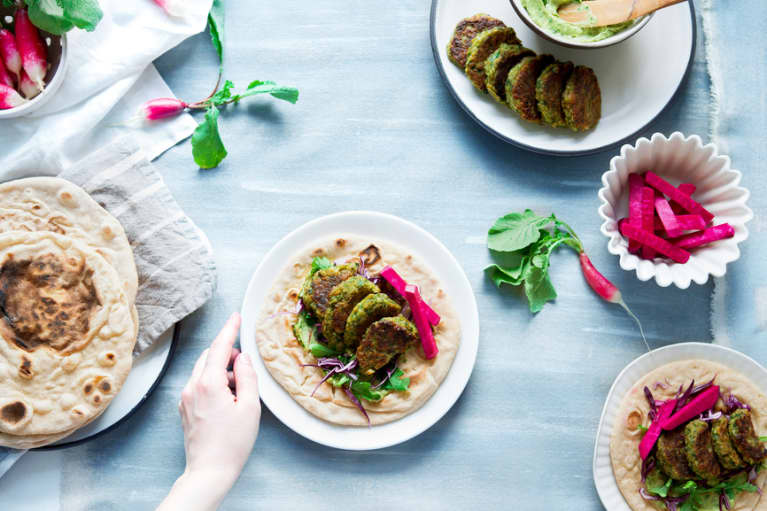 Last updated on December 10, 2019
Ever feel like health news is too overwhelming, fast-paced, or hard to decipher? Us too. Here, we filter through the latest in integrative health, wellness trends, and nutrition advice, reporting on the most exciting and meaningful breakthroughs. We'll tell you exactly what you need to know—and how it might help you become a healthier and happier human.
It's 3 p.m. and you decide to have that one slice of banana bread. And even though you've been successfully avoiding carbs for months, your one piece of high-glycemic deliciousness quickly turns into a 48-hour carbohydrate binge. How does this happen? Or better yet, why does it happen? Shouldn't your days, weeks, or months of avoiding carbs provide you with some kind of resistance?
Well, a new article in the New York Times tries to answer just this question, exploring what leading clinicians and researchers think about cravings, the addictive nature of simple carbohydrates, and how both contribute to weight gain and obesity.
What really causes obesity and cravings?
It might surprise you to learn that researchers are pretty divided when it comes to answering this question. The majority believe that obesity is caused by too many calories in, in the simple "calories in, calories out" equation. This suggests that obesity is due to a lack of self-discipline or willpower or even a psychological issue.
Other researchers now believe that obesity has everything to do with hormonal imbalances—specifically a dysregulation of the hormone insulin. This is because insulin is often at the center of what we crave, what we eat, and how much fat we accumulate. According to these researchers, if you elevate insulin (even just a little bit, like with your one piece of banana bread), the body switches from burning fat for fuel to burning carbs for fuel. This sets off a snowball effect because the more insulin you release, the more you crave carbs. Apparently, insulin forces energy into fat cells, depriving your other cells of the energy they would have been utilizing and causing them to go into starvation mode, making you hungry. And not just hungry for any old food: hungry for carbohydrates.
Is it possible to eat carbs in moderation?
Unfortunately, if this cycle of insulin stimulation and carbohydrate cravings is accurate, then when it comes to sugar and simple carbs, all your hard work avoiding them won't protect you against their addictive nature. And the age-old "everything in moderation" just won't apply. This new way of looking at it also explains why we crave carbs so much and why eating just a few of those chips can quickly spiral into a full-blown binge—even if we've been in control of our carbohydrate intake for days, months, or even years beforehand.
So, what's the solution? According to many doctors, nutritionists, and health experts, fat may be one answer. This is because fat is the only macronutrient (i.e., protein, carbohydrates, and fat) that doesn't stimulate insulin. Laura Schmidt, an addiction specialist who also studies sugar, says that the best strategy is to treat this like a real addiction by avoiding high-glycemic foods altogether, banishing them from your home and avoiding environments where they're easily accessible.
The bottom line? Many researchers and clinicians are starting to believe that obesity and cravings are way more complex than just lack of willpower and too many calories in. And although we're not entirely sure how it works, we do know that quitting sugar and carbohydrates cold turkey may be a lot easier—when it comes to willpower and self-control—than eating them in moderation.