Whole Foods Says These Are Going To Be 2018's Biggest Healthy Food Trends
Contributing Food Editor
By Liz Moody
Contributing Food Editor
Liz Moody is a food editor, recipe developer and green smoothie enthusiast. She received her creative writing and psychology degree from The University of California, Berkeley. Moody is the author of two cookbooks: Healthier Together and Glow Pops and the host of the Healthier Together podcast.
Our editors have independently chosen the products listed on this page. If you purchase something mentioned in this article, we may
earn a small commission
.
November 7, 2017 — 10:10 AM
Whole Foods has long been a trendsetter in the wellness arena, with unprecedented ability to give millions of people (even more now, with the new Amazon partnership) access to exciting new healthy foods. The global buyers and trend experts got together to release their
food trend-casting report for 2018
(you can also see
mbg's food trend report
, published every spring, here). Here are a few of the types of products you can expect to see everywhere.
Perhaps it's a residual effect of the Instagram age (flower petals are just so pretty); expect to see floral flavors everywhere in 2018. The good news? Flowers like rose, lavender, and elderflower have potent therapeutic effects to go with their delicate flavors and pastel colors. Expect to see this in drinks, snacks, desserts, and more.
Try the trend: This CBD-infused lavender hot chocolate might be the most relaxing drink on the planet, and this rose-spiked harissa combines two of next year's trends (see No. 4!).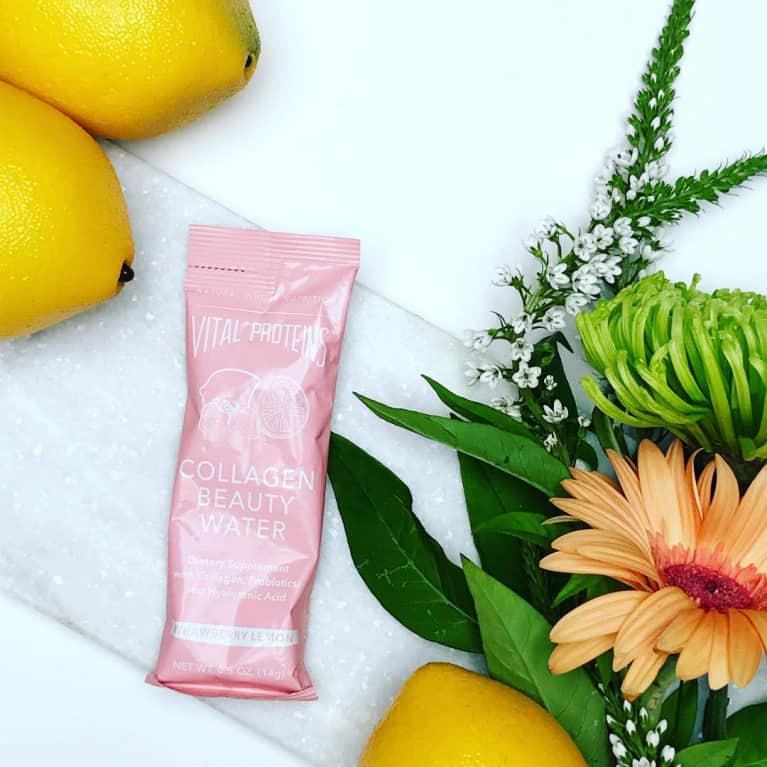 Who doesn't love giving their smoothie a little boost with superfood powders? Whole Foods notes that turmeric powder will continue its popularity. Matcha and other greens (kale, spirulina, various herbs) will make their way to the even more mainstream, while protein powders will continue their expansion with extra functional food benefits thrown in—think skin, gut, and bone-loving collagen.
Try the trend: Vital Proteins makes grass-fed collagen in tons of smoothie-friendly flavors—here's what happens when you drink it every day for a month.
One of our 2017 wellness trends, mushrooms have officially gone mainstream, particularly functional varieties like reishi, chaga, lion's mane, and cordyceps. Expect to see these in mix-in powders, ready-made drinks, and even skin and hair care.
Try the trend: Want to know what mushrooms are right for you? Here's a comprehensive guide. If you're looking for an easy way to include them, Four Sigmatic's coffees and hot chocolates are a great morning option.
4. Middle Eastern flavors.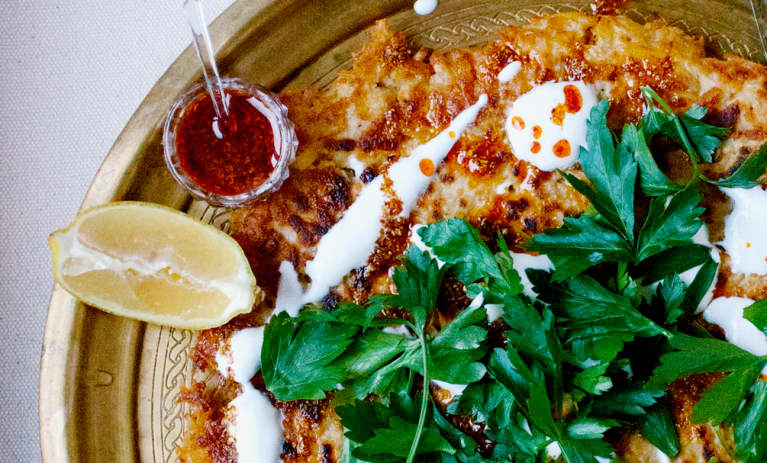 It's no surprise that Middle Eastern food is becoming more popular—between the universal obsession with chickpeas and the easy utilization of plant-based ingredients, it's a delicious way to eat healthy. Look for tahini to become even more common, with artisanal varieties, and watch out for the normalization of once-exotic ingredients like pomegranate molasses and harissa.
Try the trend: This Middle Eastern quinoa salad is the opposite of a sad desk lunch. We also love New York Shuk's chef-worthy Middle Eastern seasonings (if you haven't put preserved lemon in a salad dressing, it's a total game-changer).
5. Transparency in product labeling.
Consumers want to know where their food is from, whether it's GMO, and if it's organic. It's a farmer-focused philosophy that typically leads to better environmental practices and better-tasting produce—a You. We. All. win we're definitely applauding.
Try the trend: Ever wondered what cage-free, free-range, grass-fed, and all of the other labels actually mean? We break it all down (in super-simple terms) here.
6. Puffed and popped snacks.
Everyone wants a healthy snack these days, and companies are jumping to the rescue, with seaweed, quinoa, and fava packed up for convenient satisfying munching on the go. New processing methods mean ingredients can be puffed without the inclusion of inflammatory omega-6-filled oils, for all the crunch with none of the health woes.
Try the trend: You can actually puff and pop any dry grain in a pan over low heat (think of popcorn!)—doing this for quinoa or amaranth makes a crunchy topping for oatmeal. If you'd rather just grab a bag of something delicious, the Hippeas Puffed Chickpeas are addictive.
7. Bubbles, bubbles, everywhere.
With LaCroix on every hipster table and traditional, sugar-filled sodas declining in popularity, it's only natural that other bubbly drinks would begin to surface. Texas favorite Topo Chico has gone national, and sparkling maple water had a subtle sweetness and tons of minerals.
Try the trend: We're big fans of spiking sparkling water with digestion-enhancing bitters. Whatever you drink, make sure it's low in (if not free of) sugar.
8. Use every part of the plant.
Nose-to-tail food butchery has been making headway among adventurous chefs across the country, and now root-to-stem vegetables are following suit. As part of the all-important anti-food-waste movement, producers are using all parts of vegetables in their products, from bagged broccoli slaw (which uses the oft-discarded stems) and celery leaf salads.
Try the trend: Here are seven delicious ways to make sure you use every part of the plant, so you never need to waste food again!