What Day Of The Week Should You Start A New Routine?
mbg Editorial Assistant
By Eliza Sullivan
mbg Editorial Assistant
Eliza Sullivan is an Editorial Assistant at mindbodygreen. She has bachelor's degrees in journalism and english literature from Boston University.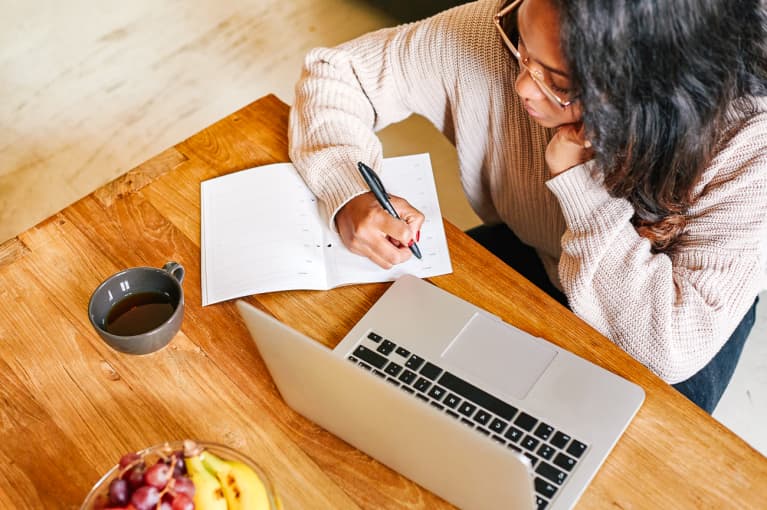 January is a time for new starts. How many times have you heard the phrase "new year, new me" (in its many variations)?
But with everything going on around the buzz of the year turning, even the best intentions can fall to the wayside. We wanted to find out what the best day of the week is to start a new routine and found some surprising answers.
Well, it depends on who you ask.
Mondays are consistently the most common day for starting a new routine, and the newly launched "Healthy Monday Reset" proposes using the boost of a new week to rededicate yourself to your goals. Led by the group "Monday Campaigns" (who are behind other initiatives including "Meatless Monday"), this encourages five basic steps to successfully reset with the new workweek.
The steps start with "Hit the reset button," followed by "Set your intentions," "Make a plan," "Get everyone on board," and wrapping up with "Keep at it."
"If you think about the New Year's resolution, you pick one day a year to start changes and if you fall off the wagon, it's another year," said Ron Hernandez, the managing director of Monday Campaigns, "With Monday, you have 52 opportunities in a year. If you fall short one week, there's always an opportunity right around the corner."
While this seems like sound enough logic at first, it also means you're on some level planning for failure by consciously using a plan that allows constant resets. It also operates with some flawed logic, according to an expert.
"You will not be a different person come Monday," says shared time management and productivity expert Laura Vanderkam. "You will have the exact same quantity of willpower you do any other day."
Her proposal? Just start now. The saying "There's no time like the present" all of a sudden feels super relevant: "If you truly want to start a new habit, you should start now, whenever now happens to be."
If you really must pick a day for launching into your new you, she believes Thursday is the one to try, especially if you work a conventional Monday-to-Friday job: "Fewer things are starting up, so you can concentrate your energy and focus on your new routine. You take your lunchtime walk with fewer competing priorities," she shared.
In addition to being an easier day to prioritize actually starting, Thursday has the added benefit of giving you Friday to repeat your habit during a workday before adapting it for the weekend, when you also have time to reflect.
If your resolutions are tied to productivity, there's more you can do than just trying to hack the best start time. Check out our top tips for using feng shui in your workspace (and why you should make room for a plant on your desk). We also spoke to a doctor about the best ways to stick to a resolution because we all need some help sometimes.