I've Been "Eco" My Whole Life. Here's Why I Don't Think It's Enough
I've been an eco-freak since I gave up juice boxes in the third grade. I found out how long it took them to break down and made my mom buy reusable plastic containers instead (hey, it was the '90s). Fast-forward to college, where I was majoring in conservation and spending my free time picking recyclables out of the trash bin.
After college, I spent a LOT of time trying out different jobs while waiting for the perfect opportunity to save the world—preferably one that paid. It took me a while to figure out that I was in control; I didn't have to wait to jump on someone else's save-the-planet ship. I could directly and significantly reduce my negative impact on the planet—and encourage others to do the same—all on my own.
The idea started a few years ago when I saw video of one man so dedicated to reducing his impact that he didn't own a car, didn't fly, and used a bicycle-powered blender to conserve energy. "He's nuts," I thought. But slowly, I started to make changes that brought me closer to an "extreme green" lifestyle. First, I stopped eating meat. I'd always known that eating a lot of meat wasn't great for our planet or the animals that roam it, but ultimately the decision to give it up was financial. Meat is usually more expensive, and I had a string of minimum-wage jobs during the recession (read: did not have that meat $$$), so I did a little volunteering on an organic farm and was paid in vegetables instead.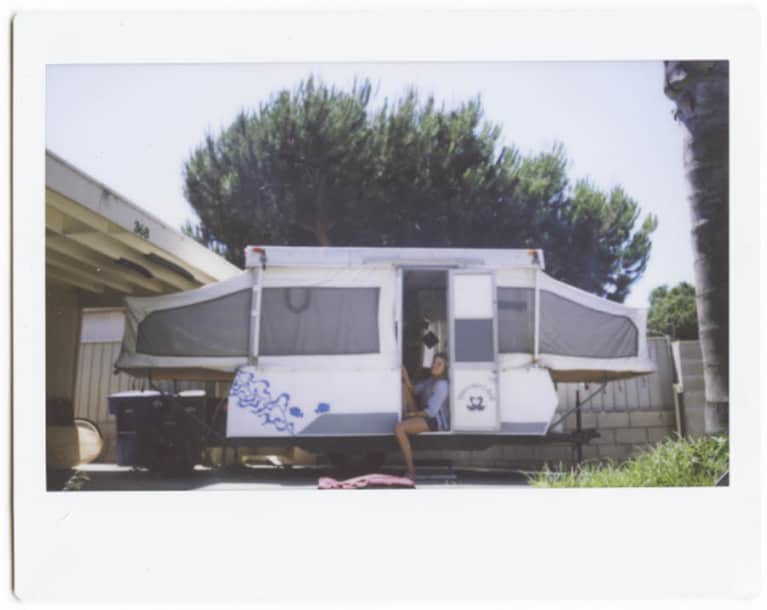 Once I realized that giving up bacon wasn't so hard after all, I became obsessed with the tiny home movement. I didn't have too many things to begin with, so I consolidated and moved into a tiny 1970s pop-up tent trailer with my cat and rented a front yard. Living tiny was amazing from the start. It took only 30 minutes to deep clean my little space, and it immediately felt cozy. Though I live in a regular-size home these days, I'm still trying to emulate the simplicity of this first small space. I try to practice minimalism by focusing on owning less and buying the things I need secondhand whenever possible. It's a great way to slow down consumerism, keep things out of the landfill, and save that hard-earned money.
Over time, the more I became aware of my impact on the environment, the more I wanted to do. The more I want to do, the more I feel guilty about not doing it all faster.
How I'm sticking with it, and where I want to do more.
It's a rabbit hole I didn't mean to fall down, but it has led to a wonderful place. I used to only feel guilty about not putting things in the recycling bin. But now, I know more. I not only consider the end-of-life care for my can of La Croix; I think about how it got to me in the first place. How the can was shaped, labeled, and filled. The water needed to sanitize and create each part of the product. The energy to package, ship, and stock. And finally, the effort to reuse the material when I am through chugging it in 3.5 seconds.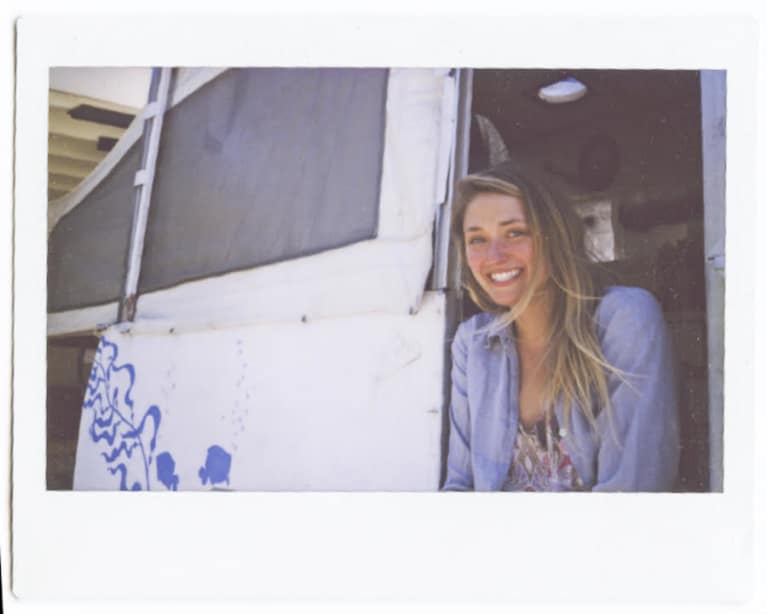 So now, I think twice about what I buy, accept, and consume. Sure, there are moments when I eat individually wrapped things because I have turned into a hangry beast instead of a rational human. Times when I am upset and use chocolate to stuff the holes. Times when I forget a reusable bag or get too embarrassed to tell the cashier who's already putting plastic around three individual items that I left my potatoes rolling around on the conveyor belt for a reason. And every time I get a pang of regret. But these are becoming more infrequent.
I've found that the trick to maintaining an eco-friendly lifestyle is just a little planning: a purse stocked with meltdown snacks, reusable bags, cutlery, and a water bottle. And the other key is to keep yourself accountable.
This year, I'm vowing to take a different approach to eco-friendly living. Inspired by a friend who is newly pregnant and has unlocked a well of do-as-I-tell you directness that gets shit done, I'm going to emulate my inner mom. In the most polite and respectful way, I'm no longer going to be afraid to ask for what I want and need—because I'm doing it for more than just myself. Like my friend being bold on behalf of the avocado-size human she's growing, I'm going to do it for all the critically endangered species, wild places, and tropical forests that are struggling without a voice. I will be the embarrassing mom Mother Earth so desperately needs right now.
Looking to start living with less? Check out this guide on how to painlessly simplify your life.