Astrology 101: These Zodiac Charts Reveal The Truth About You & Your Relationships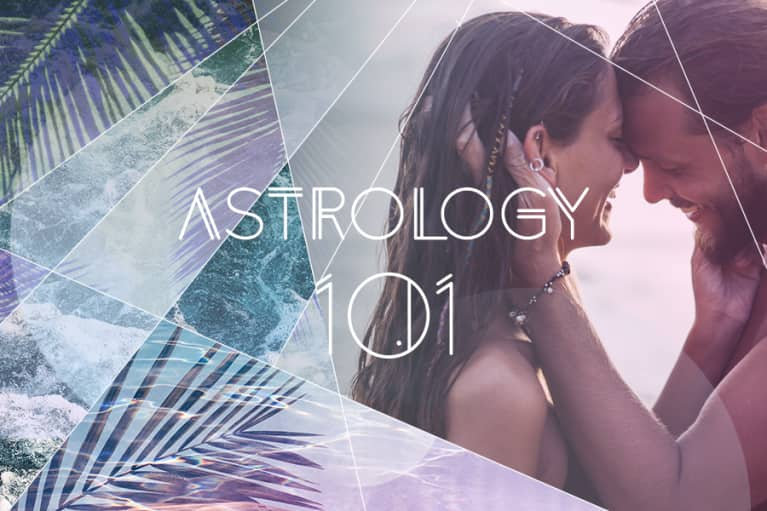 Love hearing from The Astrotwins? Check out Ophi's appearance on our new podcast, where she offers insight on crucial topics like how to handle Mercury retrograde, what to do if you're in a relationship that's astrologically incompatible, and the rituals we should all be prioritizing when there's a new or full moon.
They say human beings don't come with an instruction manual. We beg to differ! Your astrology chart holds the key to your personality and path.
An astrology birth chart—also called an astrology natal chart—is a map of where all the planets were in their journey around the Sun (from our vantage point on Earth) at the exact moment you were born. An astrology chart reading can reveal your strengths and weaknesses, your opportunities for soul growth, and the best timing for your most important moves.
To calculate your astrology birth chart, you'll need your time, date, and place of birth. Some people don't know their birth time. If you can't find it on your birth certificate, you can try contacting the Vital Records office in your state or area of birth. And if that still doesn't work, make as close of an estimate as you can or enter 12:00 noon.
Without a birth time, you won't be able to accurately learn your rising sign, or ascendant. Nor will you correctly know which houses the planets in your chart fall in. But there is still a LOT of data you can glean by entering your date and location of birth—so don't let that stop you from checking out your astrology natal chart.
Besides birth charts, what other kinds of astrology charts are there?
Compatibility Astrology Charts: In addition to the astrology birth chart, you can do an astrology compatibility chart to see how you'll get along with other people. You can cast two types of compatibility charts. A synastry chart compares and contrasts the planets in your chart and the other person's. A composite chart averages out your two charts using a "midpoint method." It creates a single, blended chart that reveals the essence of your relationship. A composite chart treats your relationship as if it was its own entity or a third "person" (which in many ways is true!).
Astrology Charts for Planning Events: You can do charts for people and also for events. Just put in the time, date, and location of the event in question, and you can cast an astrology chart for it. For example, if you're planning a party or a big pitch meeting, you can enter the time, date, and location to see how the stars align. Want to know what's happening right now? Do today's astrology chart by simply entering today's date instead of your birth details. Wondering what the year ahead holds? Check out an annual forecast chart that maps out the next 12 months.
Timing-based charts are also great for historical perspective: You can look back at important moments in your life—new love, relocations, deaths, breakups, career coups, job losses. Do a chart (or an estimated one) to see what was happening in the stars then.
What about Vedic astrology charts?
The Western astrology chart is depicted as a wheel divided into 12 different segments, or houses. You can do a Vedic astrology chart (or Jyotish astrology chart) or a Chinese astrology chart, which will calculate the data differently.
How long have these types of astrology charts been around?
At Astrostyle, we work with the Western astrology system, which dates back thousands of years. Humans have tracked the movement of the heavens since civilization dawned. As far back as 6000 B.C. the Sumerians noted the journeys of planets and stars. Around 3300 B.C. the Babylonians (also known as the Chaldeans) began expanding upon what the Sumerians started, developing the first astrological system over thousands of years. They created the zodiac wheel that we use today (with planets and houses) around 700 B.C. The oldest known horoscope chart is believed to date to 409 B.C.
Want more astrological insight? Check out your July horoscope, then learn what your rising sign is (and what it says about you).