The Crazy Weather Event That's Not On Your Radar (But Should Be)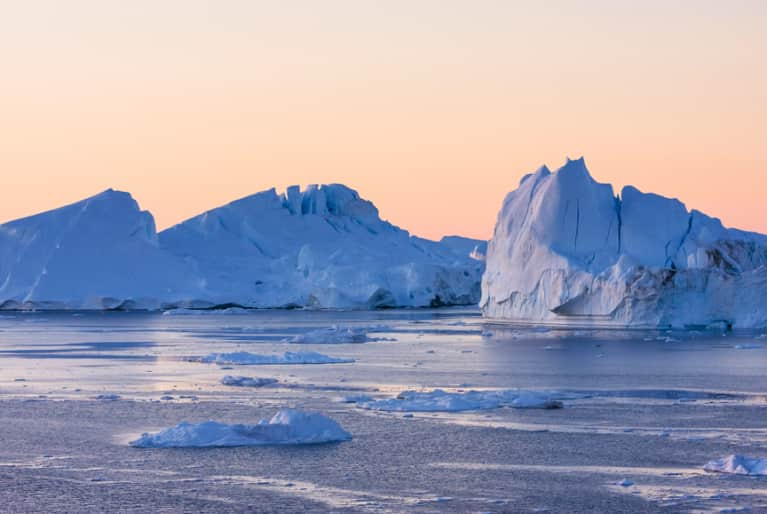 August 13, 2017 — 7:00 AM
Despite its name, Greenland is home to the second largest ice sheet in the world, and its temperatures rarely exceed 50 degrees Fahrenheit, even in the height of summer. This makes the news that it's currently on fire pretty worrisome.
First spotted by a local aircraft on July 31, the Greenland wildfire had spread across 1,200 acres (around 2 square miles) when measured earlier this week. It's the largest fire ever recorded in the region by far, and it's leaving the scientific community in a bit of a tailspin. Local meteorologists, climatologists, and climate experts blame the blaze on the region's increasingly sporadic weather patterns marked by long, warm periods interspersed with heavy rainfall.
"Everything we know suggests that fire will increase in the Arctic," climate scientist Jason Box tells Grist. "It's fair to say that it's part of the pattern of warming."
Besides the habitat damage and air quality concerns of such a fire, it could also put the region at risk for expedited warming patterns. If the wind shifts and pushes the flames over to the surrounding ice sheet, it could speed up melting over time by darkening the surface of the ice and causing it to absorb more energy from the sun, Grist reports.
The news of this unorthodox blaze comes during a period of intense wildfires around the world. The entire American Pacific Northwest is currently experiencing active wildfires, as are parts of British Columbia and California. A Portugal forest fire killed upward of 60 people this July. Wildfires are now occurring nearly four times as often as they were only 30 years ago, and they're lasting almost five times as long.
This raises important questions about what's sparking them, and many scientists now believe that human-caused global warming is definitely a factor contributing to the flames. "Natural cycles, human activities—such as land-use (clearing, development, mining) and fire exclusion—as well as climate change can influence the likelihood of wildfires. However, many of the areas that have seen these increases—such as Yosemite National Park and the Northern Rockies—are protected from or relatively unaffected by human land-use and behaviors. This suggests that climate change is a major factor driving the increase in wildfires," claims the Union of Concerned Scientists.
No matter where in the world we may be, we all have a role to play by following fire safety laws while visiting at-risk areas (take note if you're planning a trip to the West Coast to watch this month's eclipse) and taking steps to reduce our impact on the climate every single day. These resources can help you get started.