What Tracking Your Hormone Cycle Can Teach You About Your Body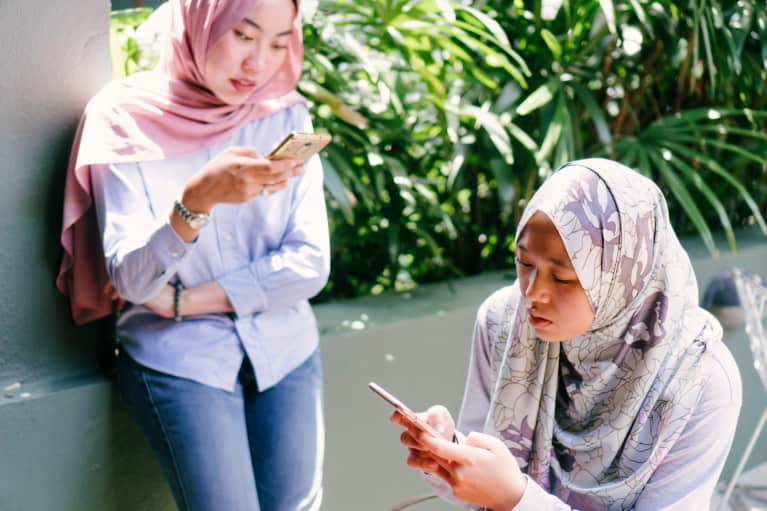 Tracking your menstrual cycle is something a lot of women do. And with 1,000-plus period-tracker apps available, keeping track of your hormonal fluctuations and cycle lengths throughout the month has never been easier. There are some great benefits to tracking your cycle whether you use an old-fashioned calendar or a high-tech app. Here are a few things you'll learn:
1. The date of your last period.
Every time a woman visits her doctor, she's asked, "When was your last menstrual period?" This is because menstrual health characteristics can be an indicator of normal overall health or point to possible health conditions. So it's a good idea to track and note anything unusual. It can be an early indicator of underlying issues that can affect your fertility and your health in general.
2. Cycle regularity and health.
Just tracking your cycle lengths can yield a lot of information. If your cycles are shorter than 21 days or longer than 35 days—or if they vary in length by more than eight days from cycle to cycle—your cycle is considered irregular. It's important to discuss this with your doctor. Common health issues that could cause an irregular menstrual cycle include:
PCOS, a common hormonal endocrine disorder in women that can affect fertility and overall health
Extreme weight gain or loss
Diabetes
Approaching menopause
If you're going for high-tech cycle-tracking technology, the Dot iPhone app—a period tracker that can be used for period prediction, tracking, pregnancy prevention, or pregnancy planning—just added an irregular cycle health alert. The health alert tells a user when Dot sees a pattern in cycle lengths that indicates a possible health issue and encourages the user to talk to her doctor.
3. Recurring symptoms and patterns.
If you've noticed a problem or are just interested in tracking other symptoms, there are plenty of other things you can track that correlate with your cycle. These include migraine headaches, pain around ovulation, PMS, and other symptoms that may be individual to your experience. It can be useful to have this type of information and to see the patterns.
4. All the moving pieces of fertility.
Many women, especially those who are actively trying to get pregnant and having some trouble—or who are using certain fertility awareness methods—track other fertility indicators as well. They may choose to track their basal body temperature (BBT), secretions, and cervix position, which are all pieces of the overall fertility puzzle.
Tracking your period gives you a lot of important health information. It's an easy way to check that things are running smoothly and an early indicator that something might be off. It's also incredibly empowering. Many of us feel like we don't have control over our bodies, but having a basic understanding of how your cycle works, and what to expect and when to expect it, makes a huge difference in our daily lives and how we perceive ourselves. In other words: Period tracking puts you in control.
Cycle tracking is great, but can you really ditch your birth control pill for an app?