From The Perfect Lip Tint To TSA-Approved Coconut Oil, Here's What Top Yogis Have In Their Summer Tote Bags
mbg Contributor
By Leigh Weingus
mbg Contributor
Leigh Weingus is a New York City based freelance journalist writing about health, wellness, feminism, entertainment, personal finance, and more. She received her bachelor's in English and Communication from the University of California, Davis.
Our editors have independently chosen the products listed on this page. If you purchase something mentioned in this article, we may
earn a small commission
.
The sun is blazing, temperatures are way up, and our favorite yogis are taking their practice out of the studio and off to faraway places. Think breezy tropical beaches, foreign cities, and lush green jungles.
With such a diverse range of summer plans and personalities, it only makes sense that these yogis have quite a variety of products, books, and snacks in their summer totes (with some similarities, of course—sunscreen and water are summer must-haves!)
Here's what's in the summer bags of top yogis.
Water, sunglasses, and a hat.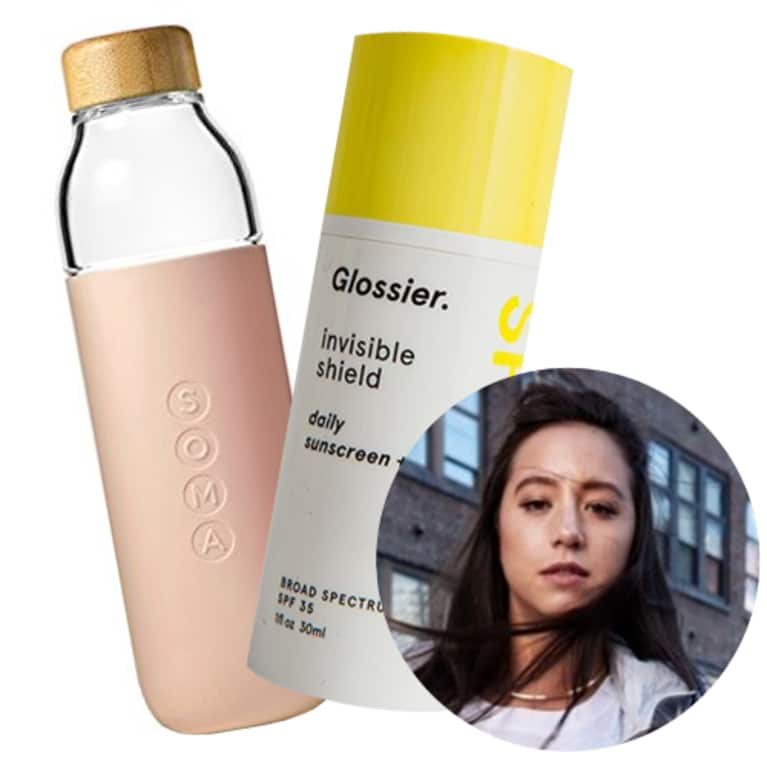 Rose lip balm, essential oils, and yoga tuneup balls.
"I always have S'well water bottle, yoga tuneup balls (they go everywhere I go; for long stretches of travel, they sit behind me and massage my spinal muscles), Ever Bar hempseed energy bars, Dr. Alkaitis organic soothing gel and nourishing oil, My collection of doTERRA rollers, Tata Harper blush (all-natural and beautiful!), and one of my favorite lip balms ever, Pangea Organics Rose Lip Balm.
—Elena Brower, world-famous yoga teacher, motivational speaker, and author.
Ayurveda balm and greens powder.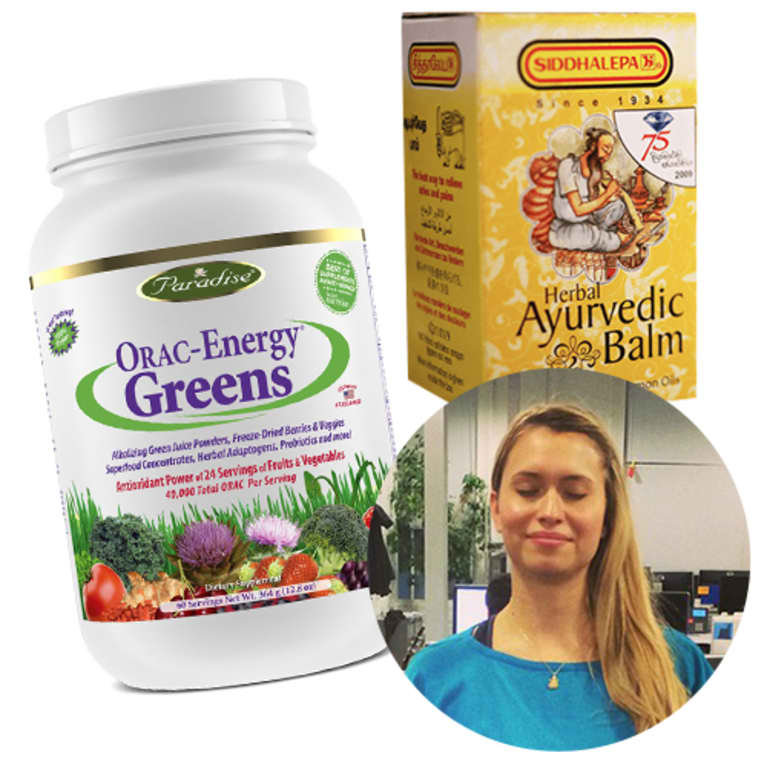 "I always keep a jar of ayurvedic balm from Sri Lanka called Siddhalepa in my summer tote. I love sharing it with yoga students after class. It's a cooling herbal balm that's great for muscle pain. Plus, it has citronella in it and keeps the mosquitoes away. I always make sure to have my water bottle with me to stay hydrated, and I carry a packet of Orac Greens powder around in case I need some midday energy and don't want to spend the money on a green juice. I just pour it into my water bottle and shake!"
—Lauren Coles, founder of Daisy Yoga.
TSA-approved coconut oil and dates.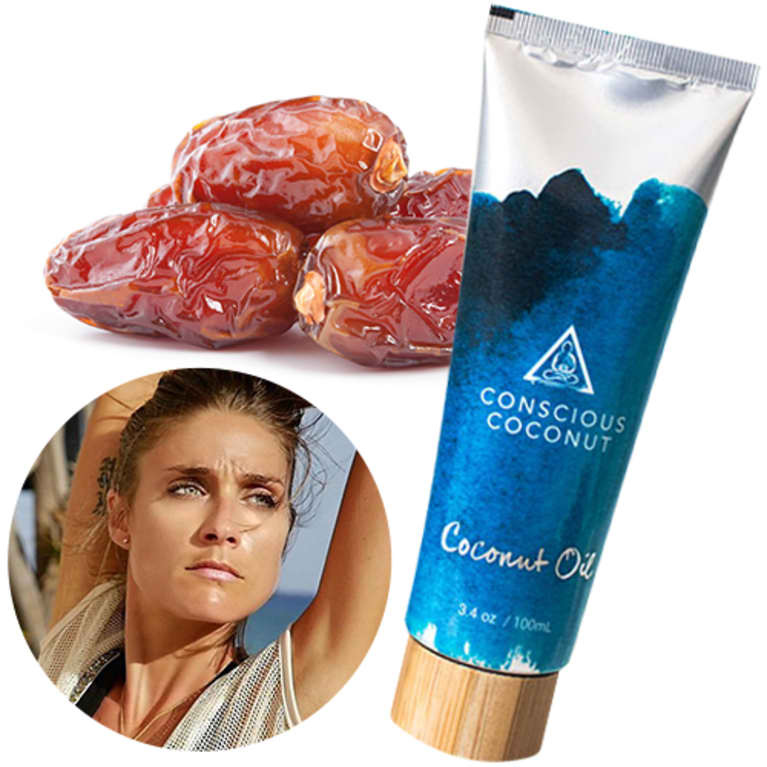 "I have a lot of travel plans coming up this summer, and staying healthy and nourished is key! Keeping a stash of coconut oil—Conscious Coconut Oil comes in a TSA-approved bottle size—for skin, hair, and even in the kitchen is a must! I also keep thieves oil around to fight off any infections when traveling (especially via plane). I always have a little bag of dates, too—they have healthy sugars for energy and lots of digestive fibers for long-lasting fullness."
—Sara Quiriconi, Miami-based yoga instructor and retreat leader.
Notebooks and business cards.
"I always, always use my Madewell Transport tote. It's huge and I can stuff it with all of my favorite books, notebooks, a beach blanket, and more. I always have my tarte lip tint with me, and I carry two notebooks with me at all times. One is made by Amanda Giacomini of 10,000 Buddhas, and I keep all of my yoga class notes in it.
The other one is a Moleskine agenda, where I scribble random notes, ideas, musings, and lists. I always have Perfect Face skin products on hand—I'm a huge fan of their SPF. Martha Beck's book Finding Your Own North Star is tattered and has so many underlines and notes in it, but it's the perfect beach read I always keep my Rock Your Bliss business cards on hand, because you never know who you're going to run into. Last but not least, Auracacia's Gray Matter Batter—it's the best smell in the whole world. I swear by this stuff."
—Mary Beth LaRue, yoga instructor and founder of Rock Your Bliss.
A cookbook and an extra pair of sneakers.