The 4-Step Plan This Supermodel Uses To Get Ready For Big Events (Or When She Just Needs A Reset)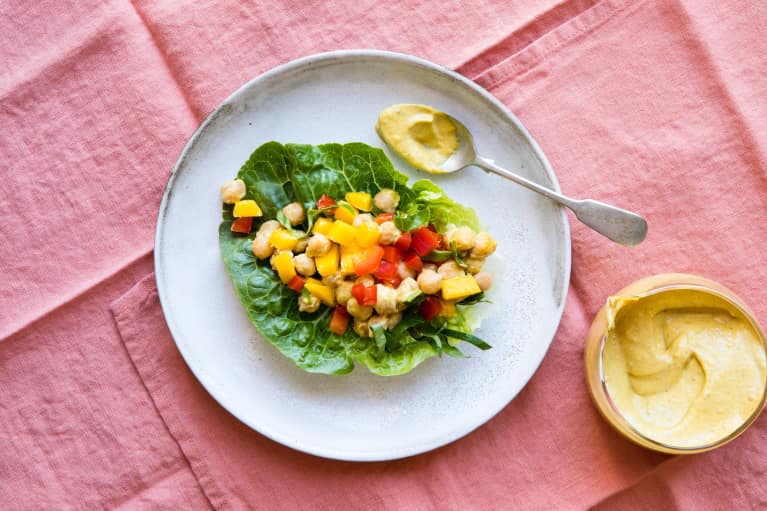 Molly Sims is the perfect modern-day supermodel, transitioning from magazine covers to lifestyle-guru status without ever losing her effortless Southern grin. Her new book, Everyday Chic, is all about how she brings that ease into her home life, from the food she eats to her décor and organizing secrets. Recently, she stopped by the mbg office to share her secrets to getting red-carpet ready, aided by mbg Advanced Functional Nutrition Program host Kelly LeVeque. Kelly's a best-selling author herself, and her sane, science-grounded approach to nutrition is winning over her celeb clients, mbg editors, and readers all over the country. Here's Kelly's red-carpet program for Molly:
1. Do one liquid meal a day.
2. Eat a lot of protein and vegetables.
Molly subscribes to Kelly's Fab 4 program, which means that every time she fills her plate, she includes greens, protein, fiber, and fat. "Kelly and I argue a little bit about just how much fat," Molly says. "She likes more, and I like a bit less. But we're definitely doing a ton of protein and a ton of vegetables."
3. Don't eat after 7 p.m.
Molly is a big fan of intermittent fasting, which she does by stretching the time between her breakfast and dinner, consuming the latter no later than 7 p.m. "I'm not saying you're going to lose 20 pounds off fasting, but it does reset you, whether it's your habits—the automatic reaching for food—or your taste buds," she explains. "It really works—it's the only thing that keeps me away from the cheddar bunnies!"
4. Add in a few boosters.