What To Do When Trying To Be Healthy Is Stressing You Out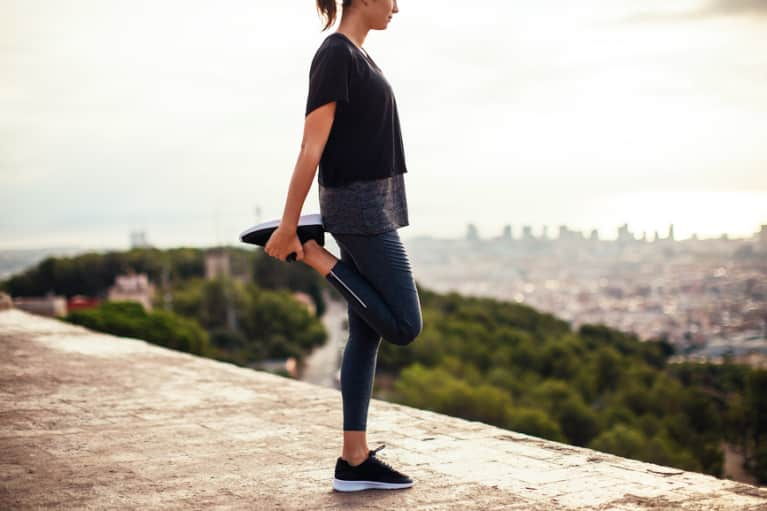 In times of stress we often turn to exercise, yoga, and meditation to decompress and bring balance back to our lives. But what happens when the very things we do to calm our mind and body are actually stressing us out? Sometimes the self-care goals we set for ourselves can create feelings of failure and anxiety as we struggle to make time and dedicate our energy to them. So how do we avoid this? For starters, ensuring your goals are realistic will make you more likely to succeed and less likely to travel down the path of self-sabotage. Try the following tips to prevent your healthy lifestyle from creating any unrest.
Don't simply say, "I'm going to eat healthy," or "I'm going to work out this week." What will you do? Where will you do it—and when? Be as detailed as possible in your planning. In fact, keeping a journal will help you to capture some concrete information about your goals. Healthy living will seem a lot more attainable if you get specific and write down your exact goals.
Don't set your expectations too high; think about what you are willing and able to achieve rather than what you think you should. Not only will you feel a sense of accomplishment when you reach that goal, you'll eliminate the negative thoughts that come with not reaching a goal.
3. Personalize your intentions.
A great way to add stress and anxiety to your wellness regime is to compare yourself to others. Instead, set goals made for you—by you. Never run before? Don't aim for running a 5k in one week. Tailor your goals so that they fit into your lifestyle, routine, and objectives.
We're human and that means we work best with a deadline. So give yourself a date and after a certain amount of time has passed, re-evaluate your goals and adjust as necessary. If you haven't met your goal, set more realistic expectations and don't let it throw you off track.
5. Exercise for your body AND your mind.
The goal of mind-body exercise is to calm and relax your body while you move. Deep breathing is a great stress reliever in itself, but it's also incorporated into exercises like yoga, Pilates, tai chi, and even simple stretching activities that will all help you wind down.
6. Note the type and time of your workout.
In addition to the type of workout, the time you choose to exercise can also have varying effects on our mindset. Try to avoid popular gym times—when it's crowded and busy—and opt for an early or late workout. This may mean getting up earlier or holding off working out until later, but it will positively affect your mood and your stress levels.
Think about going to a local park or green area for your run or walk instead of hitting the treadmill at the gym. If you take classes, try finding a similar class that's done outside. Finding a more tranquil, peaceful workout setting will help declutter and de-stress your mind. Walking a pet, doing yard work, or planting a garden also make wonderful, green choices that promote a mind-body experience.
Remember, there's not one workout, time, or location that works for everyone. So do what makes you feel the happiest and most relaxed! Wellness and exercise should be fun—not punishment. Finding the right plan for you will ensure that your wellness routine is doing its job of decreasing stress.