Start A New Black Friday Ritual This Year With These 7 Ideas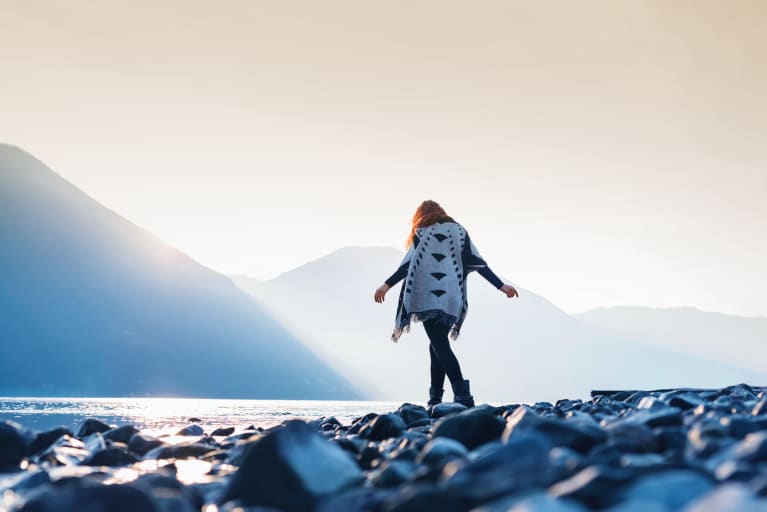 For many, the day after Thanksgiving signals a time to brave the cold and crowds to take full advantage of Black Friday deals. And while a little mindful shopping every once in a while never hurt anybody, it seems odd to follow up a day centered on gratitude with a spending spree. Just think back to yesterday: Out of all the things you said you were thankful for, how many of them were material possessions?
As mbg's new You.We.All mission suggests, true health and happiness comes from putting others before yourself. So this Black Friday, let's focus on activities that help us relax and re-center alongside the people we love, so we can all reemerge as forces of good in our communities. No early alarms, elbow throwing, or spending shame necessary.
1. Invest in an experience instead.
Interestingly enough, one survey found that the majority of Black Friday shoppers reported that they hadn't been waiting for the day's sales. And 14.7 percent said they waited a month or two, and 9.8 percent have been holding off for three to six months. This means that most of the items purchased today are impulse buys—aka the kind that you'll likely end up regretting before the New Year. If you do find yourself in the mood to shop today, look past objects that catch your eye in the moment and invest in experiences that you know you'll enjoy instead. Book that vacation you've been dreaming of, make a reservation at a restaurant you've been meaning to try, or make plans to spend a weekend away with friends. Bonus: We just moved into Sagittarius season, so adventure and discovery are literally in the air for the next few weeks.
Follow up yesterday's feast with some light exercise to get the blood flowing. Take a long walk or hike, or complete a stretching routine or yoga sequence as a family. Not only will this help beat bloat and discomfort, low-impact group exercise allows you to pick up where last night's dinner conversation left off.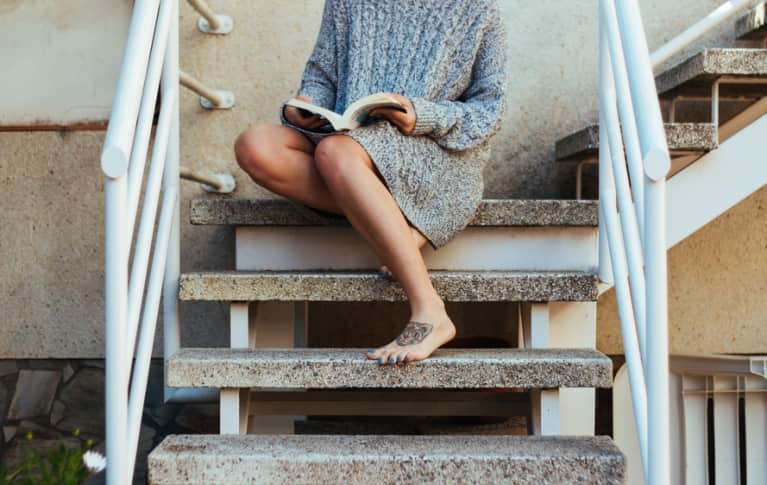 While decluttering might not be as fun as planning an exotic vacation or going on a group hike, the holiday season is the perfect time to clean your home and set the stage for the new year. Set aside a few hours, put on some of your favorite tunes, and complete this minimalist expert-approved exercise: Take a sheet of paper and write down the 10 things you spent the most money on in the last decade on the front. Flip the sheet over, and write the 10 most meaningful experiences you've had over the last decade. Then, see how the two sides relate to each other. There's no quicker way to remind yourself that money can't buy meaning, and true fulfillment comes from letting go, not buying more. Here are some top tips for decluttering at home, and here are a few if you're at your family's house.
5. Cook a meal with family.
Those leftovers aren't going to eat themselves! Use them to whip up this hearty frittata this morning or lunch bowl if you get off to a later start. They both put a healthier twist on Turkey Day leftovers that will leave you feeling satiated but not sickly. Throw on a podcast you can all agree on, and make time in the kitchen a family affair.
Spend your dollars in a way that gives back by donating to a charity with a mission that resonates. Here are a few organizations that are doing great things right now. Can't decide which one to go with? The planet could always use your help.
The mood between Thanksgiving and the New Year is generally one of reflection: Thinking back on the year that's passed and deciding how you want to live out this next one. While journaling is a wonderful way to get clear on what you want to bring into your life, we love the idea of getting a little more creative with it. Why not make a visual piece of art that speaks to all that you're hoping to manifest? It doesn't need to be any more elaborate than a pencil sketch, but the simple act of making something with your hands can transport you into a mindful flow state right away.