What To Do Next After A Life Changing Diagnosis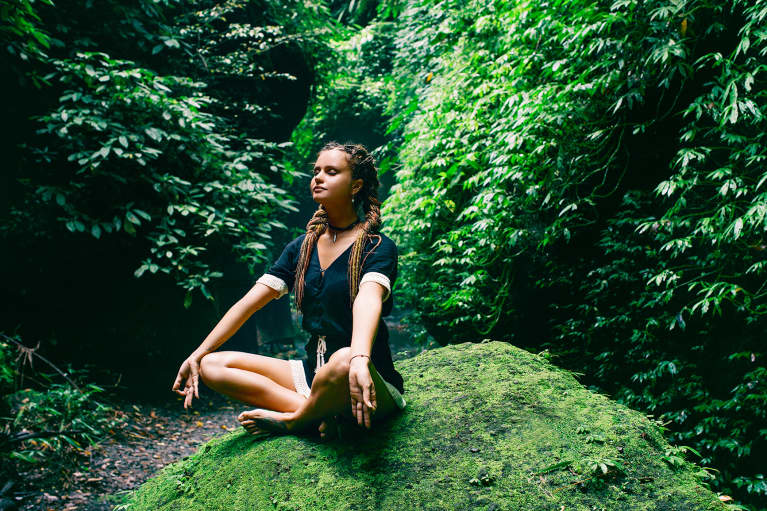 I know the feeling all too well: You get a call or go to the doctor and hear news you weren't expecting. Or maybe you were. Either way, your head goes spinning into a whirlwind of "what ifs" and "What does this even mean?"
That was my experience, at least, when I was diagnosed with a rare form of cancer earlier this year. No one used the "c" word when they called me on the phone to give me my diagnosis—it wasn't until I hung up with the doctor and did a search for my disease did it really hit me. I was told by my doctor that this was highly treatable, but she left out the part where it was an incurable, chronic disease I'd have for the rest of my (hopefully very long) life. Then come the countless doctor's appointments, tests, and meetings with specialists.
After days, weeks, and months of questioning and uncertainty, I am finally settling into my new reality. Though I still have tons of questions, I have found comfort in controlling what I can and trying my very best not to worry about what I can't. Here are some of my best tips on how to handle this challenging time.
1. Practice self-care when possible.
It's time to put yourself first. Eat healthy, nourishing foods; take baths; go to yoga, meditate—whatever brings you joy and will help you remain calm, present, and optimize your health. One rule I set for myself is to not schedule anything important (or anything at all, when possible!) on days that I have a big doctor's appointment. I have found it helpful in my physical and mental recovery to leave unscheduled the days I visit my specialist or go for a test.
2. Determine how and when to tell others.
I told my friends in phases, and I still haven't told everyone I know. I told some close friends via text, and I emailed a larger group. I found it so mentally exhausting to share the news— both because it made it feel real, and because as an empath, I felt the need to hold space for the emotions of whomever I was telling, which I shared in my email. I told them not to call because it was just too much at the time to be rehashing the same story when I was still processing it. All my friends understood and were incredibly supportive, even though email is not the way that most people would prefer to find out news about their friend's health.
3. Avoid isolating yourself, but take time as needed.
It was my first inclination to isolate myself because I felt so confused, upset, and lost after my diagnosis, and I also didn't want to talk about it. But of course, isolation only makes it worse. It wasn't until I got back into my regular day-to-day that I started feeling like life will go on with my diagnosis. With that said: Take time when you need it! Sometimes I just don't feel like going to dinner with friends or I'm too tired to go to an event, and that's okay.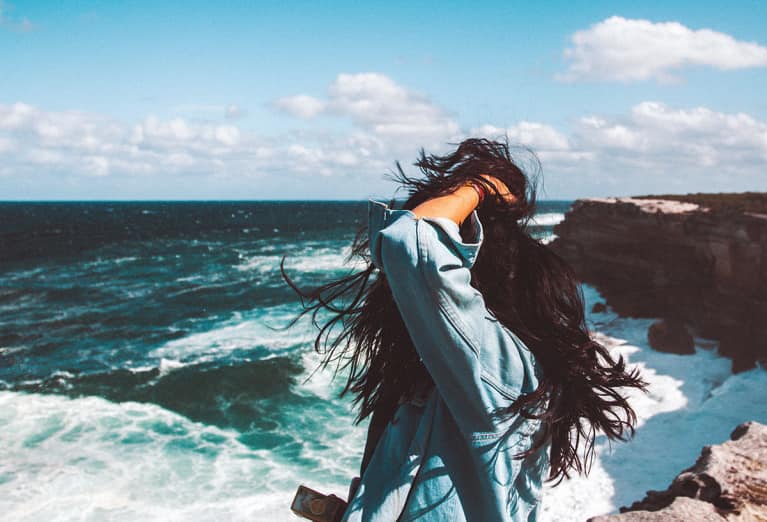 4. Do your own research and be your own best advocate.
As wonderful as your doctors are (and I hope they are!), no one cares as much about your health as you do (okay, maybe your mom). Always be prepared for doctor visits with notes, questions, and your own thoughts and ideas. Keep up to speed with the latest research on your disease. As someone interested in nutrition, I started researching foods to help fuel my immune system and keep me healthy—something my doctors, even when I asked about it, didn't have any advice on. If something doesn't feel right, speak up, or find another doctor.
5. Look for a silver lining and practice gratitude.
This may seem like a hard one, but try to find some good that can come of your diagnosis. For me, it really helped me set on a new path personally and professionally. It taught me to trust my gut (I was misdiagnosed for over two years but kept persisting), focus on my mental and physical health through nutritious eating, and most of all, it spurred a deep passion for learning about wellness in all aspects. This renewed passion furthered my commitment to nutrition, yoga, and self-care, and gave me the opportunity to then share that information with others. Helping others learn about self-care and wellness has been one of my biggest joys since my diagnosis, and it is morphing into a larger role in my professional life. My diagnosis has also made me even more grateful for my boyfriend, family, and friends who have really shown up when I need them. I highly encourage you to find a positive thing or things since your diagnosis and practice gratitude.
6. Utilize car, treatment, and other "lost" time wisely.
If you spend as much time driving to doctors and waiting for tests as I do, you want to maximize that time. For me, I have listened to tons of podcasts that have helped me become more knowledgable about nutrition, self-care, and wellness. I feel like that time didn't go to waste because I have learned so much! Whether it's reading (if someone else is driving), listening to music, meditating during your treatment (I do that sometimes!), or just appreciating downtime, use what may seem like lost time in a way that's actually beneficial for you.
7. Connect to others who have been through what you're going through.
While unfortunately I know far too many older people who got cancer at an older age, I didn't know anyone (except an ex, and ya know how that goes) my age who had cancer. Through introductions from friends—and even Instagram—I have connected with a handful of people who have also been through what I am going through, which is so helpful. There are Facebook groups, Instagram hashtags, and even blogs about your condition. Try to learn from others so you can support one another whether it be about the technical stuff or just emotional support.
No matter what your diagnosis is, try to practice self-care, learn from the experience, and lean on others. It will help you get through the challenging times, and it very well will likely inspire others as well.
Want to know more? Here's how my cancer diagnosis taught me to be mindful.