Suspect Your Child Is Being Bullied? Here's Your Action Plan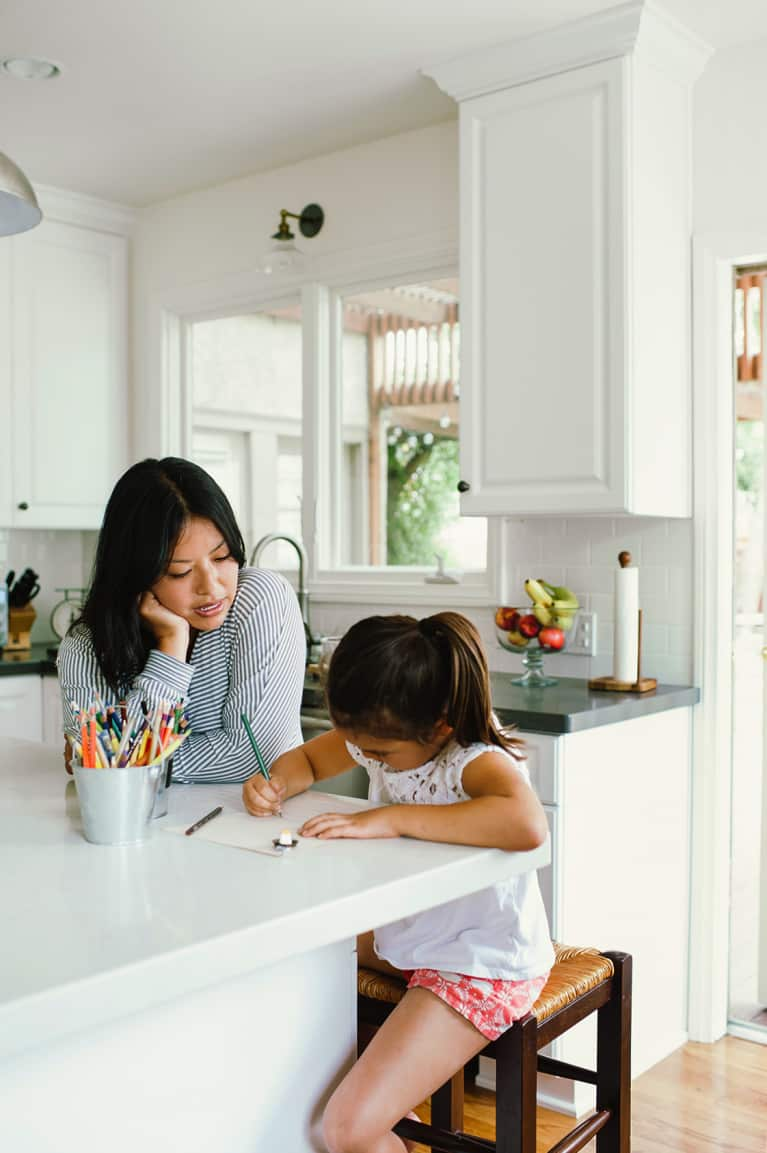 A mother of a 9-year-old girl is concerned about changes in behavior. Her once highly social daughter doesn't want to hang out with her friends anymore, so she develops mysterious medical symptoms just before soccer practice. She can't sleep. She rarely eats. All she wants to do is hide in her room. When her mother leaves the room, this young girl sits in silence for quite some time as she gathers the courage to utter the words that she's afraid to say to her mom: "They all hate me."
As it turns out, third grade is not a great year for this girl. Her friends are now enemies, and they do things like knock things off her desk when the teacher isn't looking to embarrass her in front of the class, whisper about her (while looking right at her) at the lunch table, and start group texts about her that the kids talk about at school. Yes, you read that right: group texts containing gossip and rumors in third grade.
Bullying isn't what it once was. Sure, we see horrific instances of physical bullying caught on video in the news at times, but many kids endure chronic bullying in a more secretive form: relational aggression. In fact, according to research compiled by The Ophelia Project, 48 percent of students are regularly exposed to relational aggression, with students ages 11 to 15 exposed to 33 acts of relational aggression during a typical week. Statistics on cyberbullying range from 10 to 40 percent.
Kids don't always seek help for bullying right away for a variety of reasons. Some fear the bullying will actually get worse if school administrators get involved, and some are determined to solve the problem independently. Some are scared, rightfully so, and hoping it will resolve on its own. Some are humiliated and experience feelings of shame as a result. And some don't believe they have the necessary support systems in place.
A lot of kids deal with something called relational aggression. Relational aggression is difficult to spot because it flies under the radar of teachers, parents, and other adults. When kids engage in this kind of bullying, they attempt to manipulate or damage relationships through secretive strategies such as gossip, rumors, alliance building, social isolation or exclusion, and public humiliation. Relational aggression can also bleed into cyberbullying when rumor spreading, gossip, and exclusion are carried out via text message apps, social media, or group email.
Unlike verbal or physical aggression, relational aggression can occur day or night and for long periods of time before an adult notices the behavior. Here are the steps you need to take if you think your child is being bullied.
Many well-meaning parents jump into action the moment they suspect bullying. Teachers are called. Meetings are scheduled. Some even fire off heated posts in their neighborhood or school Facebook groups. Here's the thing: Your child needs you right now. Most children wait a very long time to tell their parents about bullying, so the most important first step you can take is to listen carefully, ask questions for verification or understanding (no leading questions), and provide empathy. Your child needs to know that you are there to support her and that you will listen to her experiences.
Documentation is important because, even with more overt forms of bullying, teachers don't see everything that happens during the day. There will be two sides to every story, and documenting your child's experiences will help you communicate clearly in meetings. Say to your child, "I'm really sorry this is happening to you, and I want to help you feel safe at school. Will you please help me write down the things that have happened?" If your child indicates any cyberbullying, check his or her phone and take screenshots of incidents. You should also look for deleted items, as many kids delete evidence of cyberbullying due to feelings of shame.
Communicate with the school.
Start with the classroom teacher or homeroom teacher. Provide the factual information you've compiled and request a meeting to discuss the issue and come up with a safety plan for your child. Focus on the information provided by your child and how the bullying affects your child (anxiety, difficulty focusing, difficulty accessing the curriculum when under stress). Request that a member of the school administration attend this meeting to assist in resolving the issue.
Kids need to know where they can go when they're being bullied. Students are often counseled to "ignore it" or "walk away," but these strategies are both ineffective and difficult to do. Having an identified safe place on campus gives your child an immediate plan should bullying occur.
Don't force a meeting between the kids.
Forcing victims to face their aggressors in meetings, even in the school environment with an administrator present, can exacerbate anxiety and shame for the victim. It can also result in the victim retracting the story to avoid further confrontation.
Bullying is a serious matter and can unfortunately trigger symptoms of anxiety and depression and is linked with suicidal ideation. If you know or suspect that your child is a victim of bullying, it's best to get help from a licensed mental health practitioner so that your child has a safe space to work through his or her feelings and build resilience and coping skills.
Want to better understand how bullying works? Read one woman's story about how bullying led her to become a bully herself.