Here's What The Recovery Routine Of The Fittest People In The World Looks Like
mbg Contributor
By Leigh Weingus
mbg Contributor
Leigh Weingus is a New York City based freelance journalist writing about health, wellness, feminism, entertainment, personal finance, and more. She received her bachelor's in English and Communication from the University of California, Davis.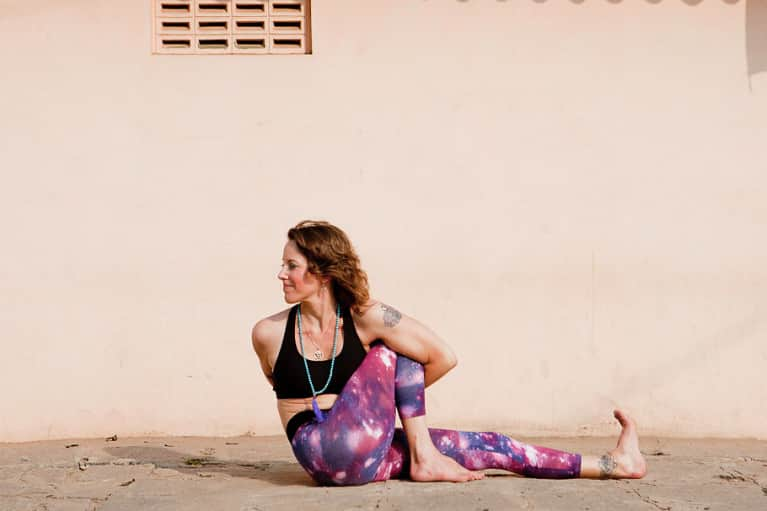 As the U.S. Navy's primary special operations force, the life of a Navy SEAL is no joke. Because they have to be ready for anything at any time, Navy SEALs are required to be in tiptop physical shape no matter what—and avoid injury at all costs.
While weight training and running drills are certainly involved in the physical training regimen of a Navy SEAL, their coaches also incorporate tons of recovery into their workout routines. And yes, they were practicing active recovery and breathing techniques long before slow fitness moved to the forefront of the exercise space. Here's what the recovery routine of Navy SEALs looks like today.
Sometimes it's not just a recovery day—it's a recovery month.
TRX founder Randy Hetrick, a former Navy SEAL, says timed rest days once or twice a week aren't the way SEALs go about recovering. Sometimes, they'll dedicate an entire month of training to rest and recovery. "No day for a Navy SEAL is exactly like any other," he explains. "The guys have such a broad range of competencies that they need to master that each day is different from the day before, with different tactics, techniques, and procedures being trained according to the current priority mission set."
Hetrick adds that their physical training varies as they functionally map their physical training to meet the operational requirements. "That said, the guys train hard, almost every day, doing something. And that makes recovery techniques all the more important to avoid overuse impairments and other injuries," he says. "Because of the realities of a SEAL's dynamic physical and operational training schedule, 'recovery' may not have a specific 'day' but can rather be spread across a weekly, monthly, or deployment-based training regimen."
Because of the flexibility, strength, and balance involved in Pilates, a number of Navy SEALs turn to Pilates as a way to recover and get stronger. Keely Watson, owner of five Club Pilates studios in California, works with Navy SEALS regularly and finds that Pilates is extremely helpful to their recovery and overall strength.
"Navy SEALs have a very physically demanding job," explains Watson. "They need to be ready to go when called upon, and being sidelined with an injury often isn't an option. Making sure that their fitness routine is well-rounded so they're building strength in a balanced way is crucial to making sure their bodies are operating at peak ability. A body that is very strong but inflexible doesn't function well. Tightness can lead to injury and poor performance. They need to be agile, flexible, and strong. Pilates can help them accomplish all of that."
Utilizing passive recovery.
As the goals of fitness have morphed from calorie-torching and hours of cardio to an emphasis on recovery and self-care, Navy SEALs have benefited from these changing tides as well.
"SEALs today enjoy the benefits of a much more scientifically structured routine of training and recovery," says Hetrick. "SEAL units follow many of the same strategies employed at the elite levels of professional sport, including nutrition, cryotherapy, cold laser therapy, float tanks, breathing mechanics, mindfulness and visualization, massage, low-intensity endurance work, and—perhaps the most recent and evolving area of focus—'sleep hygiene.' SEAL physical training leverages many of the same individual biomarkers as other elite athletes including heart rate variability, VO2 Max, and other typical metrics of athletic readiness."
Inspired? Read about the woman who is training to become a Navy SEAL.