People Who Travel For A Living On The One Thing They Never Do In The Airport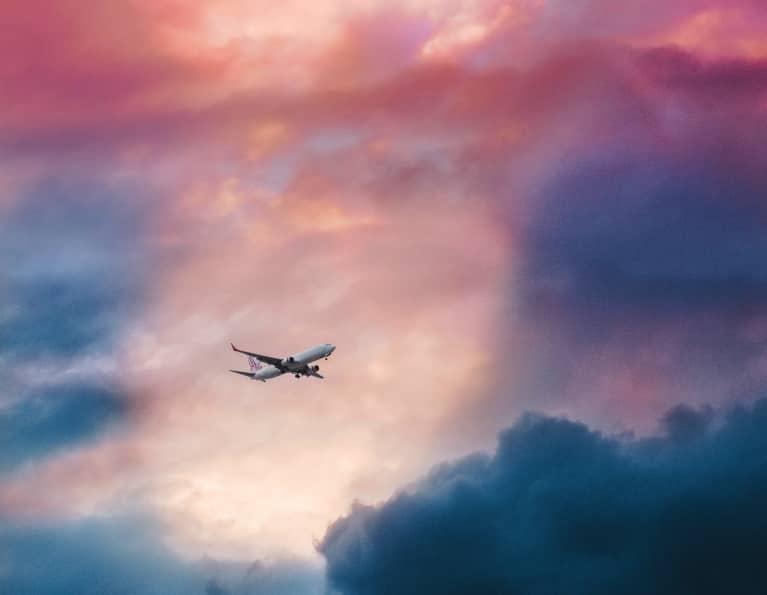 Our editors have independently chosen the products listed on this page. If you purchase something mentioned in this article, we may
earn a small commission
.
To ring in this year's travel season, we're rounding up the best airport and packing pointers from the wellness insiders who are constantly on the move. Cheers to a summer of healthy, happy travel.
Positive airport experiences are hard to come by, but there are a few steps you can take to avoid walking out of baggage claim totally frazzled. Here, a few wellness leaders who travel for a living share their top airport no-nos.
1. Sit still for too long.
I'm usually moving around, walking, stretching, getting water, or reading a magazine in the convenience store. I know I'll be sitting for many hours to come on the plane, so moving around is a must before boarding!
—Sara Quiriconi, jet-setting yogi behind Live Free Warrior
2. Stay hunched over the phone.
I never check my phone while waiting in line!
—Tara Stiles, founder of Strala Yoga
I'm a snob and bring my own snacks every time! I also try to pack light so I don't need to check a bag, and I never get on the plane first. Last one on means more time to move around!
—Rebecca Kennedy, Nike Master Trainer
I envision surrounding myself with a white light to help protect me from bad luck or the stressful energy of travelers missing flights. I don't want to pick up rushed, exhausted, grumpy energy!
—Emma Mildon, spiritual guru and author of The Soul-Searcher's Handbook
Not only does drinking dehydrate you, but it can also make you sluggish and distracted so you miss your flight.
—Erica Gragg, founder of wellness travel service Escape to Shape
6. Wait in an unnecessary line.
I never wait in an airport line for Starbucks. I'll probably offend some here, but to me waiting in line for 25 minutes just for a cup of coffee is ludicrous! For energy, I'll throw some Amazing Grass lemon-lime powder with Yerba mate into my water bottle instead.
—Brock Cannon, outdoor adventurer and author of The Switchback Approach
7. Assume that everything will go as planned.
I always check to make sure I know where my gate is before I settle in to wait, and I check to see if there are any variables that might lead to my flight being delayed or moved. There's a lot of complexity happening all around you at airports, and it's easy to get distracted and miss something that should be obvious and miss your flight as a result.
—Colin Wright, entrepreneur and travel writer behind Exile Lifestyle
I never (well, hardly ever) have a meltdown. I've learned through years of experience that freaking out will get you nowhere fast.
—Kathryn Budig, yogi and author behind Aim True
We've got more intel from these jet-setting wellness leaders. Check out what they never pack here, and read up on their genius travel hacks here.