New Study Redefines The Loneliness Epidemic & Offers Solutions
mbg Editorial Assistant
By Christina Coughlin
mbg Editorial Assistant
Christina Coughlin is an editorial assistant at mindbodygreen. She graduated from Georgetown University in 2019 with a degree in psychology and music.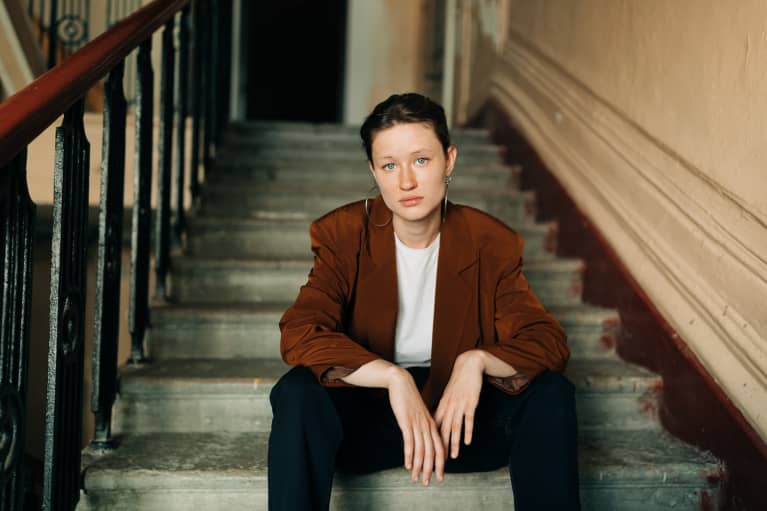 December 10, 2019 — 22:39 PM
It seems as though our society has recently been plagued by a certain problem: loneliness. Research has shown the negative impact it can have on our health, with one study even claiming that loneliness and social isolation can be as harmful as smoking 15 cigarettes a day.
Many have begun to call this the "loneliness epidemic," and a considerable amount of funding and campaigns have been initiated in the past year with the sole mission of solving the problem of loneliness.
A new study published in the Psychology & Aging looked into levels of loneliness across all ages and social groups. The results dispelled the idea of an "epidemic" but rather found ways in which loneliness changes as we age and what can be done to curb those feelings.
Researchers took data from the National Social Life, Health, and Aging Project and from the Health and Retirement Study to examine differences in loneliness related to age, year of birth, and the survey time point. The study compared two groups of adults based on their birth year: people born from 1920 to 1947 versus people born from 1948 to 1965 (so-called baby boomers). The data was collected over a decade to see how loneliness trends varied as each participant got older.
The results showed no strong differences in loneliness between the two generations but indicated an overall decrease in loneliness between the age of 50 and 74. Loneliness increased, however, after the age of 75. The reason for the increase in loneliness after age 75 is most likely due to a decrease in overall health, cognitive ability, and a possible loss of a spouse or loved one.
So what can we do to combat this loneliness?
Researchers suggest that there are ways in which people can prepare for this loneliness later on in life.
"People must manage their social lives better today than ever before because traditional communities, which provided social outlets, such as neighborhoods, churches and extended families, have lost strength in recent decades," says researcher Bianca Suanet. "Therefore, older adults today need to develop problem-solving and goal-setting skills to sustain satisfying relationships and to reduce loneliness."
Researchers also hope that seniors may learn to use modern technology as a new method of maintaining social connections and interactions in old age.
Loneliness is a tough thing to deal with, but raising awareness and increasing positive and meaningful relationships will help combat this so-called epidemic. It's also important to acknowledge that there is a difference between loneliness and being alone. Spending time with yourself is a good way to boost your well-being, while loneliness can be detrimental to your health. Check out our tips on how to get rid of feelings of loneliness when they start creeping up.