This Is The Future Of Women's Health
mbg Health Contributor
By Gretchen Lidicker, M.S.
mbg Health Contributor
Gretchen Lidicker earned her master's degree in physiology with a focus on alternative medicine from Georgetown University. She is the author of "CBD Oil Everyday Secrets" and "Magnesium Everyday Secrets."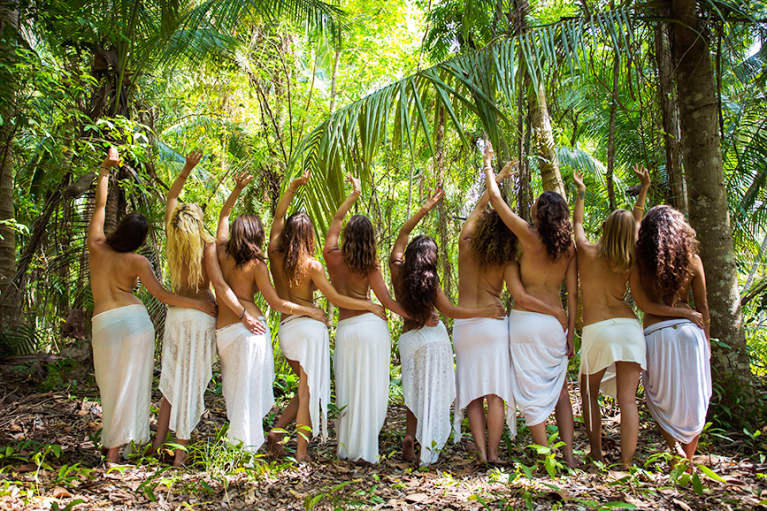 This week at mbg, we're gearing up for revitalize, our highly anticipated annual event where the biggest names in wellness and functional medicine come together to talk about the future of health. High on the agenda this year? Women's health. Here's why issues like adrenal health, fertility, and hormone balance are of the utmost important to us here at mbg, and why they'll be be center stage at revitalize 2017.
It's well-known that men are center stage in conventional medicine. The male body is the model for treatment, men are overrepresented in medical research, they experience shorter wait times in the ER, and they are more likely to have their medical concerns taken seriously by doctors. Frustrating, right? It's even more interesting when you learn that women utilize the health care system more than men do.
Luckily, things seem to be shifting. Functional and integrative medicine are centered around conditions—like anxiety, chronic fatigue, and autoimmune disease—that disproportionately affect women. The pillars of wellness—like stress management, proper nutrition, and mindful movement—allow women to be proactive about their health when conventional medicine has left them wanting. In wellness, women feel like they're in control, and—perhaps more importantly—they feel heard.
Why should you care about women's health?
Besides the fact that women are half of the population, the conditions concerning women are becoming more and more prevalent in the entire population. Take infertility, for example. Women have been struggling with the realities of the rise in infertility for years—many turning to wellness to optimize their health in order to get pregnant or to heal the mental scars and reestablish their identity when they realize it won't be an option for them. But recently, a study came out that showed male sperm count in developed countries has dropped by 50 percent in the last 40 years. Experts suspect this plummet has everything to do with the rise in obesity, chronic disease, and toxins in our environment. (Sounds like a job for a plant-based diet and a doctor-approved detoxification program, if you ask me.)
So why should you care about women's health issues? Because women's health issues are global health issues, environmental health issues, children's health issues, and yes—men's health issues, too. You should care about women's health because chronic disease like anxiety, thyroid dysfunction, and IBS are on the rise in a major way for everyone, and there are more cases of autoimmune disease now than ever.
What is the future of wellness for women?
Wellness is all about making patients feel cared for, represented, and empowered—something that many women have long been looking for (but oftentimes haven't found) in conventional medicine. We know that women are turning to integrative and functional medicine because they are tired of feeling like their adrenal fatigue, undiagnosed thyroid issue, or endometriosis is "all in their head" and they're ready to take ownership of their own self-care, treatment protocols, and health outcomes.
So, what does the future of women's health look like? It looks a lot like it does now—full of more empowered patients, more empathetic doctors, and a lot of people who are ready to tackle the major issues facing our whole world today. At mbg, we're ready to help lead the fight by providing a platform for women to share their stories and resources that will help them make the most informed decisions about their health.
Have questions? We've got answers.
This Saturday at revitalize, we'll sit down with Dr. Aviva Romm to talk about all things women's health and wellness. Romm is a midwife, herbalist, ecologist, and writer who—after having four kids—went on to become a Yale-trained M.D. In other words: a total badass. And as one of mbg's most trusted voices in the areas of thyroid health, hormone balance, and women's health, she's a driving force in the holistic medicine community, trying to bridge the gap between conventional and alternative medicine to improve care for everyone. The best part? You can watch the talk right from home on our livestream. Don't miss it! If you have questions about women's health, email them to editors@mindbodygreen.com. We'll be selecting some of them to be featured in our talk with Aviva Romm.
Come to mindbodygreen.com Saturday, September 9, at 9 a.m. PDT/12 p.m. EDT, to watch our livestream, presented by INFINITI, and follow #mbgrevitalize on social!