What Is G-Beauty & Why Are These German Products Just So Clean?

Contributing Wellness & Beauty Editor
By Lindsay Kellner
Contributing Wellness & Beauty Editor
Lindsay is a freelance writer and certified yoga instructor based in Brooklyn, NY. She holds a journalism and psychology degree from New York University. Kellner is the co-author of "The Spirit Almanac: A Modern Guide to Ancient Self Care," with mbg Sustainability Editor Emma Loewe.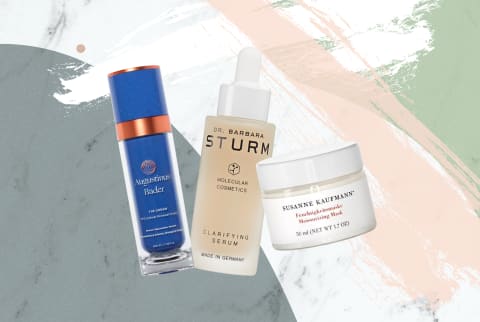 April 29, 2019
If you read any content about skin care and self-care routines, you might have heard of K-beauty and J-beauty—and now G-beauty, the newest alphabetical beauty "trend." K-beauty, also known as Korean beauty, is famous for its multistep regimen and glass skin aesthetics, and J-beauty, Japanese beauty, is all about simplification and paring back to skin care essentials. Both sets of Japanese and Korean beauty practices are derived from ancient, traditional principles; they've popped into mainstream beauty consciousness in the last few years. G-beauty, or German beauty, is emerging as a category to watch, especially in the clean beauty space.
Advertisement
This ad is displayed using third party content and we do not control its accessibility features.
What is G-beauty?
"The consumer is recognizing the value proposition of clean ingredients and is seeking clean, sustainable, and responsible products," said Martina Joseph, CEO of G-beauty brand Dr. Hauschka. Simply by virtue of being manufactured in Europe, German beauty has an edge up on clean formulations—the E.U. bans more than 1,300 questionable ingredients while the United States bans fewer than 20.
But there's more that sets it apart. German beauty has its roots in marrying well-sourced ingredients (think: biodynamic and heritage farming) with a new wave of medical research behind the scenes. Every German brand below has a dermatologist or doctor associated with it. (The only one from the list that doesn't is Susanne Kaufmann, which is actually based in Austria; however, Kaufmann does own a world-renowned spa.)
"It is what the brand has been doing for almost 100 years, and we love that consumers are becoming more aware of what they are putting in and on their bodies," said Robert Keen, CEO of German beauty brand, Weleda. "Many also are aware that the term 'natural' is not regulated here in the United States. So it comes as no surprise that they are increasingly searching for brands like Weleda who are actually certified natural by Natrue, Europe's leading certification body," he said.
"I think G-beauty is a bit different; they have not really had any of their own beauty companies except Dr. Haushka, so to see brands like Dr. Sturm really come out of the gate swinging with passion, science, and creativity together is something really special," said Jessica Richards, founder of SHEN Beauty in Brooklyn, a purveyor of clean beauty brands with special niche and expertise of European ones.
"I first heard the concept 'G-Beauty' in early 2019, and to me, it means that German skin care companies have come up with a marketing slogan," said Dr. Barbara Sturm, a self-proclaimed G-beauty skeptic. "The most substantive aspects to 'Made in Germany' skin care, in my opinion, are that Germany has banned the barbaric and unnecessary practice of testing on animals, has good academic science institutions, has a particularly strict list of ingredients it deems safe and a well-deserved reputation for manufacturing excellence," she said.
These are the best G-beauty brands on the market right now:
Dr. Barbara Sturm Clarifying Serum
Using extracts from the Albatrellus ovinus mushroom and purslane, a hearty root vegetable, Dr. Barbara Sturm's new clarifying serum is gentle on active breakouts while working to improve the conditions that cause them. Zinc, bistrot root extract, and hyaluronic acid soothe the skin, helping to improve compromised skin barriers, boost hydration levels, and protect the skin from pollution and the elements.
Clarifying Serum, Dr. Barbara Sturm, $250
mbg creative x Dr. Barbara Sturm
Advertisement
This ad is displayed using third party content and we do not control its accessibility features.
Augustinus Bader The Cream
This cream, which launched in February of 2019, has been hyped in a major way—it's already become a favorite of Victoria Beckham, Kate Bosworth, and Ashley Graham—which swept up a flurry of internet interest around this mysterious skin care newcomer. Dr. Bader wasn't in beauty prior to starting his skin care line. He's known for his work in stem cells and skin cell rejuvenation, specifically with burn victims, and applied that knowledge to the formulation of TFC8, a proprietary complex that contains amino acids, vitamins, minerals, and compounds that support the skin's hydration. The result? Velvety-smooth, plump, youthful-looking skin, according to the aforementioned celebs.
The Cream, Augustinus Bader, $265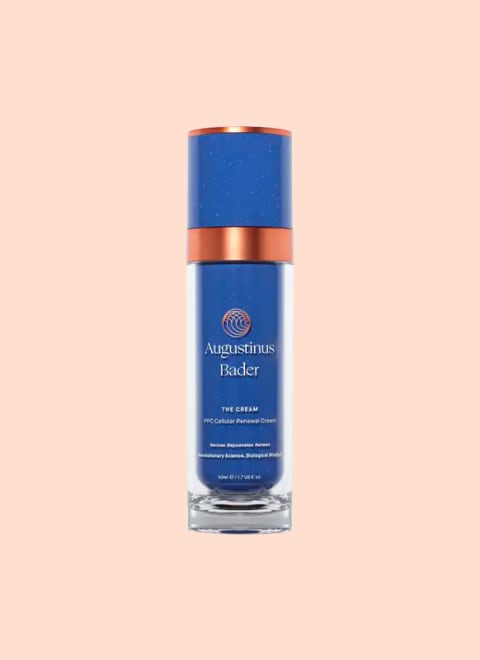 mbg creative x Augustinus Bader
Susanne Kaufmann Moisturizing Mask
Susanne Kaufmann is one of the most underrated clean beauty lines on the market. While it's not German—it's technically Austrian—it's adjacent to Germany geographically, and the brand aligns with G-beauty principles, too. This particular moisturizing mask utilizes broccoli seed and hazelnut oils, pansy extract, and beeswax to help fortify the skin, infusing it with hydration and keeping the barrier protected.
Moisturizing Mask, Susanne Kaufmann, $65
mbg creative x Suzanne Kaufmann
Weleda Skin Food Light Nourishing Cream
As one of the original clean, green skin care brands on the scene, Weleda has been in the G-beauty category since the 1920s, when its founder Dr. Rudolf Steiner created biodynamic farming as a way to connect with the land more intimately. Eventually he weaved that same sense of deep care into Weleda because he believed that the skin, our largest organ, deserved to be nourished harmoniously with the earth. The result is a worldwide G-beauty brand that's known for setting the standard long ago: clean ingredients with a natural approach. This particular cream is a spinoff of Weleda's accoladed Skin Food, a lighter, more absorbent version for oily skin and warmer climates. Pro tip: In between seasons, mix it with the original Skin Food to achieve a custom-to-you consistency.
Skin Food Light Nourishing Cream, Weleda, $19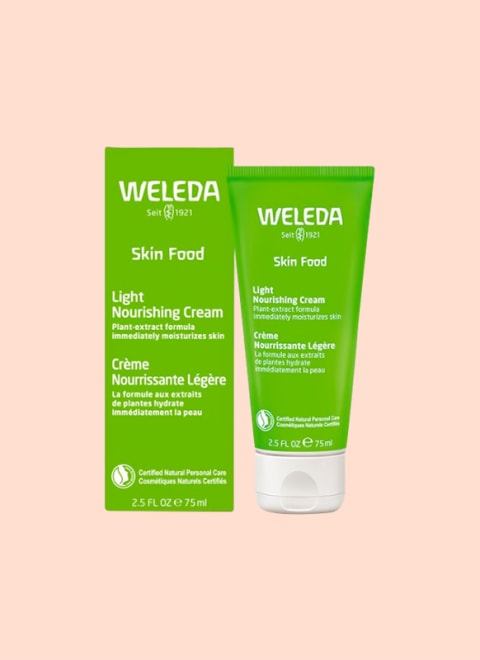 mbg creative x Weleda
Advertisement
This ad is displayed using third party content and we do not control its accessibility features.
Dr. Hauschka Facial Toner
Dr. Hauschka is another newly dubbed "G-beauty" brand that's been manufacturing clean, earth-friendly, nontoxic products for more than 50 years! While the line has expanded quite a bit since its early days, the ethos, farming practices, and decision-making principles around keeping formulations clean remain the same. This facial toner is one of the hero products in the line—simple, non too astringent, and refreshing, it provides an aromatherapeutic mood boost in addition to a healthy glow.
Facial Toner, Dr. Hauschka, $37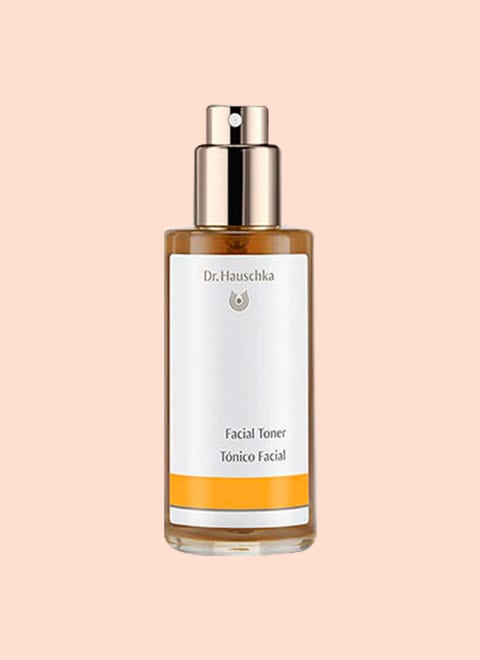 mbg creative x Dr. Hauschka
Royal Fern Phytoactive Cleansing Balm
Royal Fern is a G-beauty brand developed by Tim Gouleke, M.D., a dermatologist and naturopath hailing from Germany who specializes in autoimmune skin issues. The line took a full four years to develop and launch—characteristically G-beauty—and now has a loyal global following. This cleansing balm uses cucumber extract, hyaluronic acid, vitamin C, green tea extract, and jojoba oil, in addition to the patented "royal fern complex," which helps to calm inflammation, prevent hyperpigmentation, and brings collagen reduction to a halt, all of which contribute to glowing skin.
Phytoactive Cleansing Balm, Royal Fern, $85
mbg creative x Royal Fern
Want to turn your passion for wellbeing into a fulfilling career? Become a Certified Health Coach! Learn more here.
Advertisement
This ad is displayed using third party content and we do not control its accessibility features.