The Word 'Biohacking' Just Got Added To The Dictionary
Contributing Sex & Relationships Editor
By Kelly Gonsalves
Contributing Sex & Relationships Editor
Kelly Gonsalves is a sex educator and journalist. She received her journalism degree from Northwestern University, and her writings on sex, relationships, identity, and wellness have appeared at The Washington Post, Vice, Teen Vogue, Cosmopolitan, and elsewhere.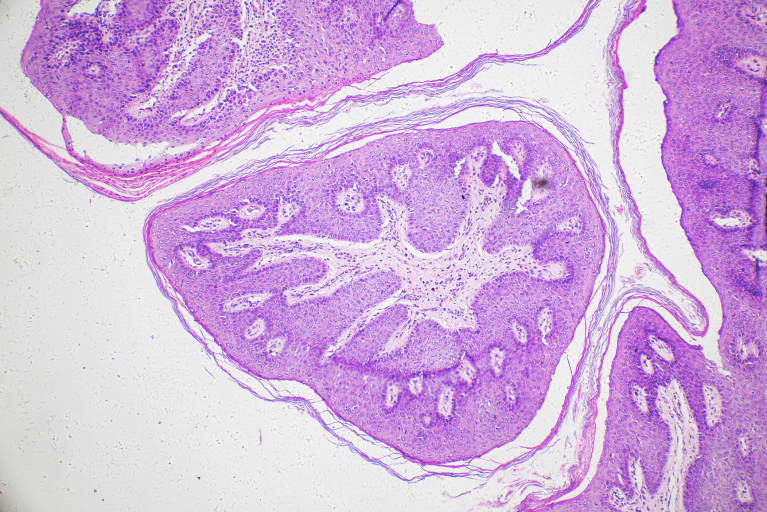 September 12, 2018 — 9:24 AM
The word biohacking has been officially added to the American lexicon, renowned technology entrepreneur Dave Asprey tells mindbodygreen while stopping by our office this week.
Indeed, this month Merriam-Webster unveiled a slew of brand-new terms it has officially added to its dictionary, and they're an undeniable ode to millennial culture and technological progress. The more than 840 additions include popular colloquialisms like Instagramming, bougie, and hangry, as well as techie delights like fintech, force quit, and airplane mode. Some of the new entries also serve to elevate historically marginalized identities, such as the gender-neutral term Latinx and the Muslim fast-breaking meal iftar. Even avo and guac are both now their own whole, stand-alone words.
Notably, including a word like biohacking—a historically grassroots movement based in citizen-led scientific discovery—signals the movement's formal shift into mainstream culture. The term slowly rose to prominence over the last decade and is today openly embraced among both Silicon Valley types and wellness advocates; it references both physical biological experimentation like gene-editing and adding high-tech mechanical upgrades to the human body, as well as the general practice of understanding your bodily functions to manipulate your habits and improve your well-being.
"It was important for it to become a unifying word for the community of people who want to gain full control of their own biology," Asprey tells mbg. "Now that the word has officially entered our lexicon, it makes it easier for the thousands of people who learn about biohacking each day to understand that it is not scary or difficult, but that it is about giving them the ability to make their body, their mind, and their life what they want it to be."
Sometimes called the "father of biohacking," Asprey is the founder of Bulletproof, one of the first companies to use and popularize the term. His name is even mentioned in Merriam-Webster's definition. Asprey sees everything from drinking modified coffee that's been "hacked" to help you skip the midday crash to upgrading recipes to make them benefit the human body more as being forms of biohacking. Even leveraging breathwork to regulate emotions and using hormone-tracking apps to optimize your life based on your hormone levels can be seen as biohacks.
"Now that that body of information is becoming more mainstream, others are amplifying the original concepts of hacking your sleep, the keto diet, and improving your brain. It is driving investment in new companies and pushing new fields of academic research. It also means that Bulletproof Coffee, collagen protein bars, and other stuff designed to give you control over how you feel is available nationwide at companies like Vitamin Shoppe, Whole Foods Market, and more," he says. "Over time, as biohacking becomes more mainstream, the goal of living a lot longer, not burning out, and feeling good all the time become easier and more available for us all."
Crowning this DIY practice with the great linguistic honor of being in the dictionary is nothing short of a victory for its dedicated practitioners.
"New words are added to the dictionary only when they have already been used by many people," Merriam-Webster writes in a blog post about the new terms. "Then, gradually, a word's use spreads to the rest of us. Every word moves at its own pace; there is no average speed for a word's acceptance into the language, the culture, and the dictionary. The dictionary's job is to report that usage as it enters the general vocabulary."
With its newly minted definition now formalized and validated in the English language, we may very well see a surge of activity in the biohacking world. Keep your eyes peeled.