Extreme Storms Threaten More Than Just People. Here's What They Do To Wildlife
mbg Sustainability Editor
By Emma Loewe
mbg Sustainability Editor
Emma Loewe is the Sustainability Editor at mindbodygreen and the author of "The Spirit Almanac: A Modern Guide To Ancient Self Care."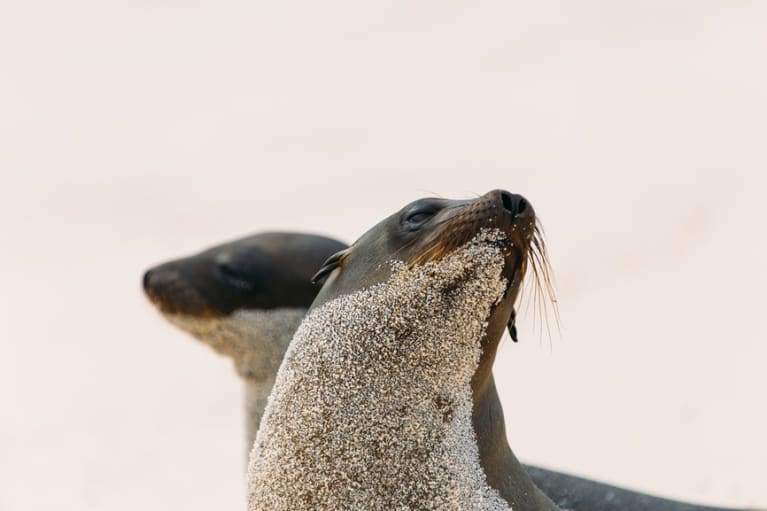 September 22, 2017 — 7:10 AM
The last few weeks have been a brutal reminder of the power of nature, with Hurricanes Irma and Harvey forcing millions from their homes and causing unprecedented destruction. There are a lot of ways to attempt to quantify these storms with numbers, each of them more troubling than the last: $200 billion in damages to the U.S. economy, nearly 900,000 people who requested disaster assistance, 123 dead.
As those affected slowly get back on their feet and begin the rebuilding process, there's another number that will eventually require our attention too: the amount of marine life that's gone.
"Throughout the hardest hit areas in the Caribbean and the Keys, you're likely to see significant breakage of a lot of topmost shallow corals," says Mike Beck, the lead marine scientist at environmental nonprofit The Nature Conservancy. "I don't know how much direct monitoring is going on right now, though I do know some likely impacts."
He explains that for the most part, corals that live along the coast have adapted to high-energy environments, full of waves, fish, and people swimming and surfing. However, they can't stand up to the massive waves that find their way to land during hurricanes. "As long as they're still there, and as long as the waves haven't caused them to break down, they're providing that benefit. In a similar way, mangroves are protecting us from storm surge and wind."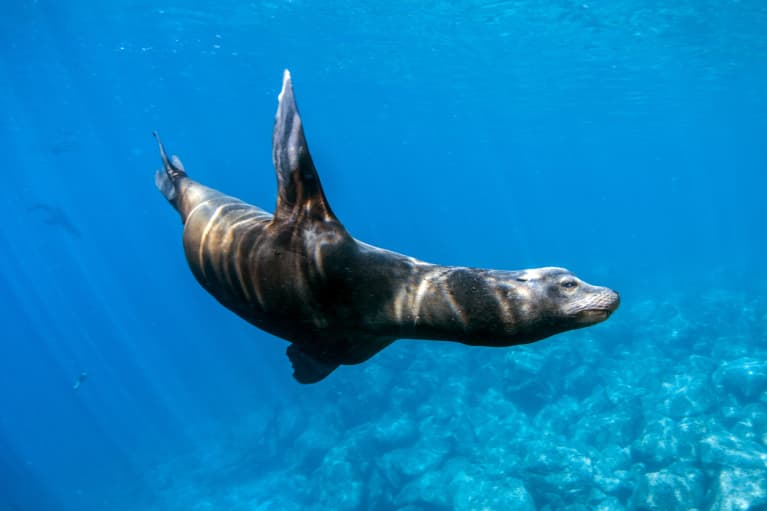 Losing marine life may seem insignificant compared to the damage that happened on land, but it actually affects us more than we realize. Without these natural barriers, our coasts are left more susceptible to future storm surges. One recent study found that corals protect against 97 percent of the wave energy that would have otherwise hit shore on average.
While you may assume that fish pay the highest price in these storms, as long as they are able to swim to deeper waters, underneath the wave zone, they should be OK. It's the critters that can't move easily out of the way—starfish, sand dollars, and oysters, etc.—that are in trouble. Species that live in saltwater environments may also be in danger, with all that freshwater surging through from rain.
Understandably so, the focus is still on restoring human lives right now. But Beck predicts that these lost marine creatures and habitats will be a big topic of conversation in the months to come. "There will be lots of opportunities for restoration," he says. This starts by clearing storm debris like trash, fishing nets, and even boat parts from the water. Then, we can move on to replanting efforts. Corals are such amazingly resilient creatures, and the parts of them that have broken off in storms will be able to regrow under the right conditions. Yet another reason we need to make sure that we protect our oceans, so they can grow into these diverse natural support systems that protect us when we're in danger.
Psst: Conservation experts told us how we can all get involved and help the ocean out. Read their tips here.