A Super Sustainable And Delicious Almond & Cashew Milk
Contributing Health & Nutrition Editor
By Stephanie Eckelkamp
Contributing Health & Nutrition Editor
Stephanie Eckelkamp is a writer and editor who has been working for leading health publications for the past 10 years. She received her B.S. in journalism from Syracuse University with a minor in nutrition.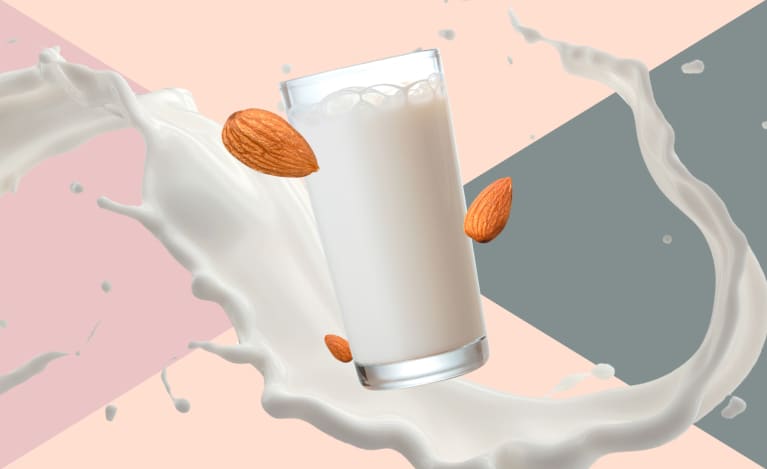 We love it when a company takes something we love and makes it better in a way we never expected—but, when you think about it, makes total sense. Case in point: These brand-new nut milk bases, or concentrates, from Modest Mylk that allow you to easily make your own organic nut milk at home.
The lineup includes flavors like cashew, macadamia, oat-nut, and even chocolate nut milk with pretty basic ingredients. Take their Unsweetened Cashew Mylk Base, for example, which simply contains cashews, coconut oil, arrowroot flour, and Himalayan pink salt.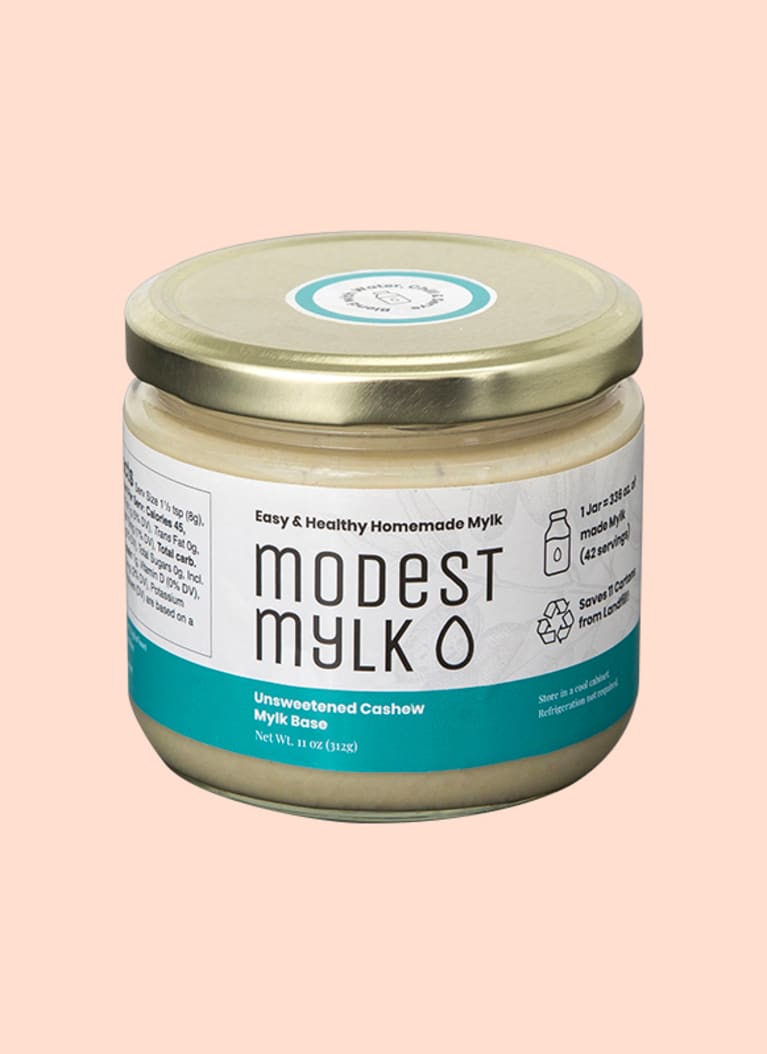 Beyond the clean ingredients, these nut milk concentrates are also an innovation in food sustainability, with one glass jar making 42 8-ounce servings. Just scoop out 1½ teaspoons of your base, blend with 8 ounces of water for a minute, and you're good to go. Once you blend, you can store your milk for up to five days in the fridge.
The jars are also shelf-stable for up to a year and don't require refrigeration, plus, you can reuse the 11-ounce glass jars as convenient food storage containers.
But how to they taste? Pretty much like homemade nut milk. The addition of coconut oil in all of these bases makes for a deliciously creamy mouthfeel, while the hint of salt actually enhances the natural sweetness of the nuts.
We're always keeping an eye out for the newest and latest way to feed our alternative milk habit and this one seems to have staying power. Just keep in mind, since these concentrates contain as few ingredients as possible, they aren't fortified with vitamins or minerals like vitamin D or calcium —so you'll have to get those elsewhere in your diet.