Carotenoids Are Key For Glowing Skin — Here's Where To Find Them
mbg Spirituality & Relationships Writer
By Sarah Regan
mbg Spirituality & Relationships Writer
Sarah Regan is a Spirituality & Relationships Writer, and a registered yoga instructor. She received her bachelor's in broadcasting and mass communication from SUNY Oswego, and lives in Buffalo, New York.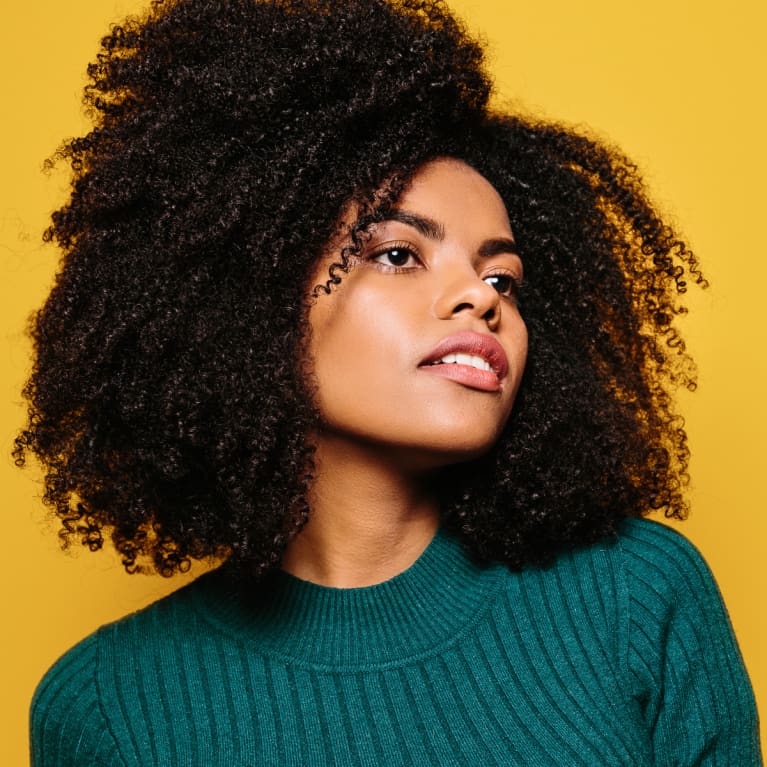 This article was produced to support the mindbodygreen supplements+ line. Our supplements adhere to the highest standards of ingredients and quality. We hope you enjoy these products, for more information
click here
.
Achieving a healthy glow, especially if your genetics didn't bless you with picture-perfect skin, can feel like a difficult task. With so many products and so much information out there, where does one even start?
According to new research from the University of St. Andrews, it starts on the inside. A healthy lifestyle can quickly contribute to skin's glow, with diet playing a big role. Namely, carotenoids (a kind of pigment found in a bunch of your favorite fruits and vegetables) can make skin appear healthier in as little as eight weeks.*
So we're digging into the research and spotlighting the powerful pigment in all its skin-improving wonder.
First off, carotenoids are defined as "any of a class of mainly yellow, orange, or red fat-soluble pigments, including carotene, which give color to plant parts such as ripe tomatoes." Previous research has found carotenoids have strong antioxidant properties, which is super helpful when it comes to achieving a glow.*
Antioxidants can help fight free radical damage, as well as fade fine lines and dark spots.* And you can get those benefits by eating foods rich in carotenoids. The list is long, but to name a few, you can go for fruits like cantaloupe, mango, watermelon, and peaches, plus vegetables like beets, carrots, sweet potato, and asparagus.
Eating foods like this promotes the appearance of a healthy glow (unless you eat an abnormal amount, in which case you could experience the rare and nonharmful phenomena of carotenamia).*
On top of carotenoids, the research also pointed to the importance of exercise, limiting stress, and getting enough sleep to further reduce the oxidative strain that's put on skin.
According to the research, exercising boosts the body's antioxidants, for example. Similarly, everyday stress can take a toll on our skin. So by limiting stress, and staying both active and well rested, we can further boost the beneficial effects of a diet rich in carotenoids.*
All of these factors contribute to a healthy, golden glow, which is then a visual indication of "antioxidant reserves and low levels of oxidative toxins," the study notes.*
And most promising of all, Professor David Perrett notes, "We were surprised to find that the skin color changes accompanying change in health occurred quite quickly and within eight weeks.* This means that any effort to improve lifestyle will benefit appearance within a relatively short time.*"
So, if you're looking to achieve more of a golden glow, this research lays out the science behind how to do so. Stock up on those carrots and cantaloupes, and don't forget to factor in sleep, stress, and exercise. You can also try any of these 25 natural ways to care for your skin—within eight weeks, this research says you should see glowing results.