What To Eat In A Day On A Plant-Based Keto Diet, From A Doctor
mindbodygreen Editorial Assistant
By Sarah Regan
mindbodygreen Editorial Assistant
Sarah Regan is a writer, registered yoga instructor, and Editorial Assistant at mindbodygreen. She received her bachelor's in broadcasting and mass communication from SUNY Oswego, and lives in Brooklyn, New York.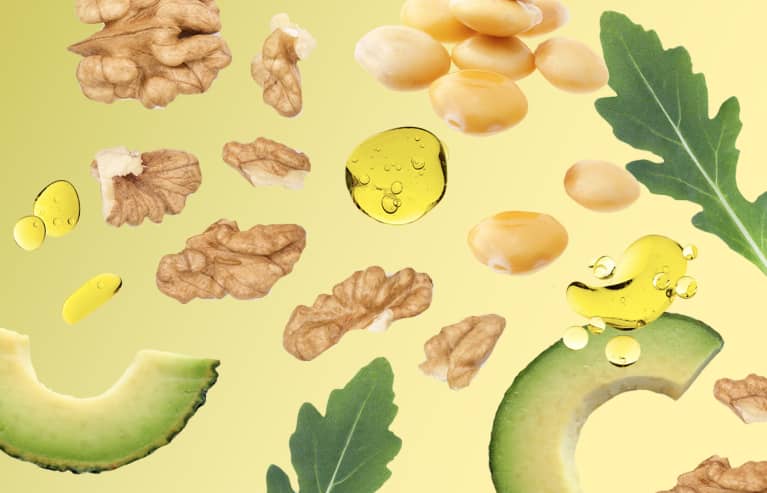 January 6, 2020 — 16:12 PM
Diulus is a big proponent of intermittent fasting, so as far as breakfast for this orthopedic surgeon, she sticks with black coffee.
"I will have some electrolytes if I am out running," she adds, but mainly, she saves her appetite for lunch.
If tackling both keto 2.0 and intermittent fasting is too much for you to start with, some easy plant-based and keto options for breakfast include low-sugar fruits like berries, as well as nuts and seeds to keep you full. Check out our ultimate guide to keto foods for more options.
Once lunchtime hits, Diulus goes for the greens and healthy fats.
"Lunch is a giant salad with olives and nuts and seeds. I'll use hemp seeds," she says. "When you're on a plant-based diet, it's not the fats that are necessarily different because there are plenty of healthy plant-based fats. It's the sources of protein. So I'll use lupini beans, which is an Italian bean that has zero net carbs [...] And then whatever other vegetables we have—broccoli, asparagus, Brussels sprouts. So I make this giant salad and take that [to work]."
Diulus also goes for black soybeans and tofu on her salads. And as far as salad dressing? "Lots of olive oil, balsamic vinegar, white vinegar, some sort of vinegar."
And to round off her day, Diulus says dinner looks a lot like lunch, in some variation or another.
"I like to play with different recipes—it depends on how busy I am. My go-to is roasted broccoli and Brussels sprouts with olive oil and avocado. If we ever get into a problem where we cannot get avocados...I'm in big trouble."
(Same.)
And there you have it: a day in the life of a plant-based keto doctor.
She reminds us, though, that diets are never one size fits all. "I don't think there's one true human diet. I think there are a lot of variations, and a lot of people respond in different ways to different things. I worry about groups who get really too pigeonholed. And I mean, some people would say that plant-based low carb is pigeonholed. But the reality of it is I eat a ton of amazing food. And it doesn't feel restrictive."
For more keto 2.0 inspo, check out these 12 vegan and keto recipes to get you started, and be sure to listen to the full conversation with Diulus.