The Future Of Wellness Is Here & High-Tech
Former mbg Deputy Editor
By Elizabeth Inglese
Former mbg Deputy Editor
Elizabeth Inglese is a writer living in San Fransisco, California. She earned her bachelor's in english literature and cultures from Brown University and her master's in writing from The University of Southern California. She's the former Deputy Editor of mbg, and has also worked for Vogue, Architectural Digest, Bon Appetit, and Good Magazine covering food, health, and culture.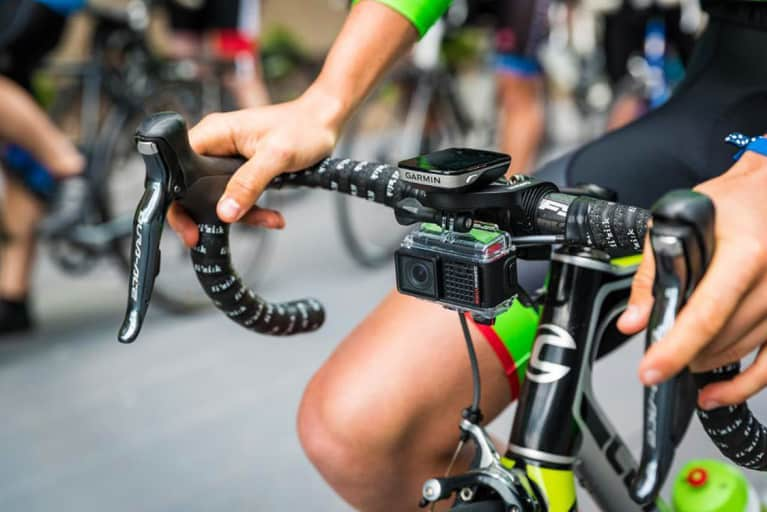 January 11, 2018 — 10:30 AM
Silicon Valley is relocating this week to a 3.2-million-square-foot convention center in Las Vegas, Nevada. The annual Consumer Electronics Show (CES) is the largest tech trade show in the world, gathering unicorn tycoons and start-up hopefuls alike for a glimpse at the future of digital life.
This year, it's not just sparkling Teslas and lifelike robots drawing crowds of onlookers—a slew of products, apps, and services aimed at revolutionizing health care are attracting attention from consumers and investors. In yesterday's Supersession panel, "The Invisible Doctor," representatives from Google's Verily, United Healthcare, Doctor on Demand, Samsung, and the Institute for the Future spoke of the intersection of tech and wellness, a sector estimated by market researcher Euromonitor International to be growing larger than $217 billion.
"Everybody is coming after health care because it is sloshing in money, probably trillions of dollars," Girish Venkatachaliah, vice president of machine learning at AthenaHealth, told Barron's. "Apple, Google, Amazon and IBM are circling the industry. It will only amplify in the coming months."
Products rethinking health care accessibility are cresting the horizon. Concierge Key Health is testing an on-demand app that would connect users with general practitioners and specialists in major cities like Los Angeles and New York. Bowhead Health, the world's first block-chain-enabled health device, provides analysis of saliva and blood samples from the privacy of a user's home. And Cutii, a French-designed personal robot helps connect seniors with their loved ones and with doctors and fitness providers to help them stay engaged despite limits to their mobility.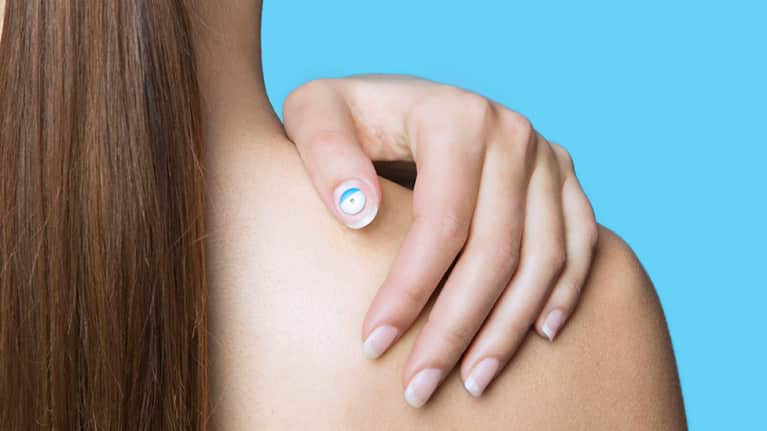 Personal tools like Freemie Liberty, a hands-free, programmable breast pump; and Magik, a toothbrush that connects to an augmented-reality kids' game; Mira Fertility, which uses AI to help couples conceive; baby monitor Cocoon Cam; and the Wi-Fi enabled Nokia Sleep mat promise to bring tech deeper into our intimate lives.
On the wearables front, Garmin debuted Forerunner, a line of trackers outfitted with GPS and storage for a personal music catalog. L'Oreal introduced its minuscule UV Sense, a sticker roughly the size of an eraser-head that measures skin's UV exposure when worn on a fingernail or stuck to a pair of sunglasses. The second generation of Reliefband launched with updates to the device's design that improve its effectiveness in alleviating nausea brought on by chemotherapy, pregnancy, and motion sickness. And the newest incarnation of the chronic pain-relief device Oska Pulse hit the scene, now enabled with a symptom-tracking app.
One product we're excited for? Peloton's follow-up to their enormously popular stationary bike, a new tech-enabled treadmill.
The future is looking well.