5 Products Whole30 Co-Founder Melissa Hartwig Urban Recommends To Everyone
Whole30 Co-Founder and CEO
By Melissa Hartwig Urban
Whole30 Co-Founder and CEO
Melissa Hartwig Urban is a certified sports nutritionist who specializes in helping people change their relationship with food and create life-long, healthy habits. She is the co-creator of the Whole30 program, the New York Times bestselling author of It Starts With Food and The Whole30.
Our editors have independently chosen the products listed on this page. If you purchase something mentioned in this article, we may
earn a small commission
.
Here at mbg, we love getting a glimpse into the habits of the biggest movers and shakers in the wellness world—and what better way to do that than by looking at the products they use on a daily basis? In our latest series, mbg Collective members spill on the tools that help them live balanced, happy, healthy lives—and that they recommend to basically everyone. Next up:
Melissa Hartwig Urban
, certified sports nutritionist,
Whole30
co-founder and CEO, and
New York Times
best-selling author of
It Starts With Food, The Whole30, Food Freedom Forever,
and
The Whole30 Cookbook.
GoPure Pod Water Purifier
I've got one of these pod water purifiers in my water pitcher at home, one in my gym Hydroflask, and one in my kiddo's water bottle. They provide easy access to clean, great-tasting water, because let's face it, no one ever refilled the Brita. It's good for about six months, filtering fluoride, chlorine, arsenic, lead, and E. coli, and makes my off-tasting tap water almost spa-worthy.
mbg creative + custom
Four Sigmatic Mushroom Hot Cacao with Reishi
I love me some functional mushrooms, but I don't do caffeine, so coffees are out. This hot cacao with relaxing reishi is a perfect after-dinner ritual and leaves me pleasantly relaxed but not sleepy. It's deliciously lightly sweetened but still has a nicely balanced cacao flavor. No, you'd never know you were drinking mushrooms.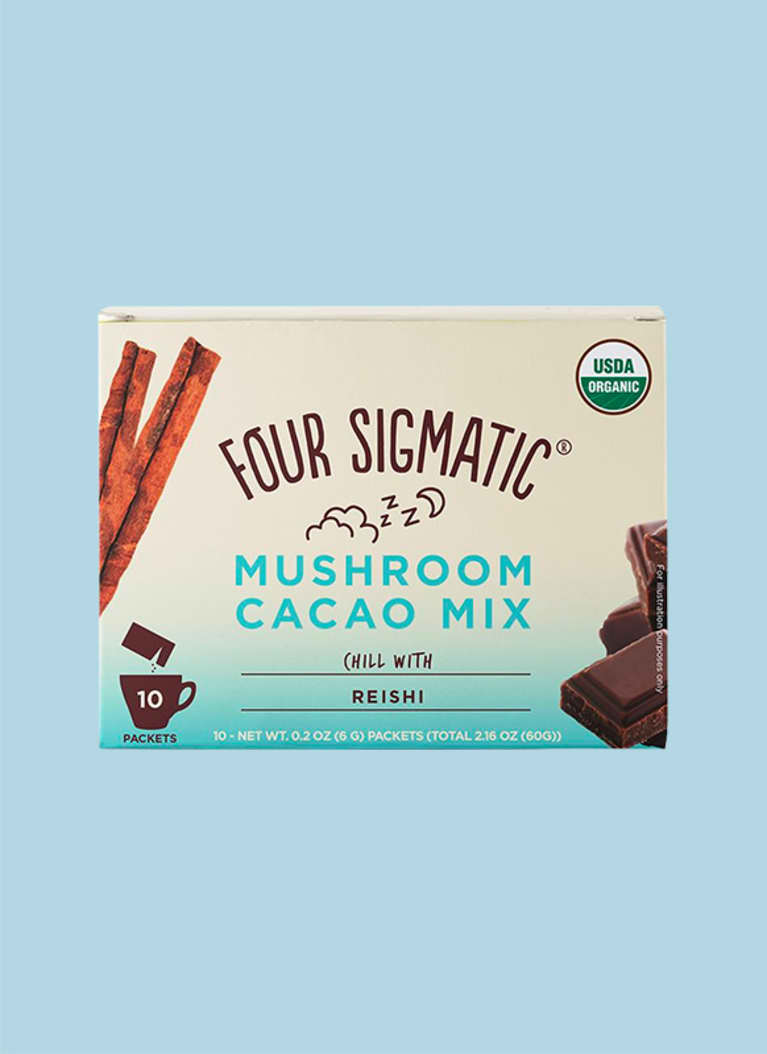 mbg creative + custom
The Orb massage ball
I'm huge into mobility, but traditional foam rollers are too soft and broad (and lacrosse balls too small) to smash those knots out of my hips, adductors, and my lats after dolphin pushups. The Orb is just right: not too big, not too small, and firm enough to keep my hamstrings loose after tons of deadlifts or long stretches on an airplane.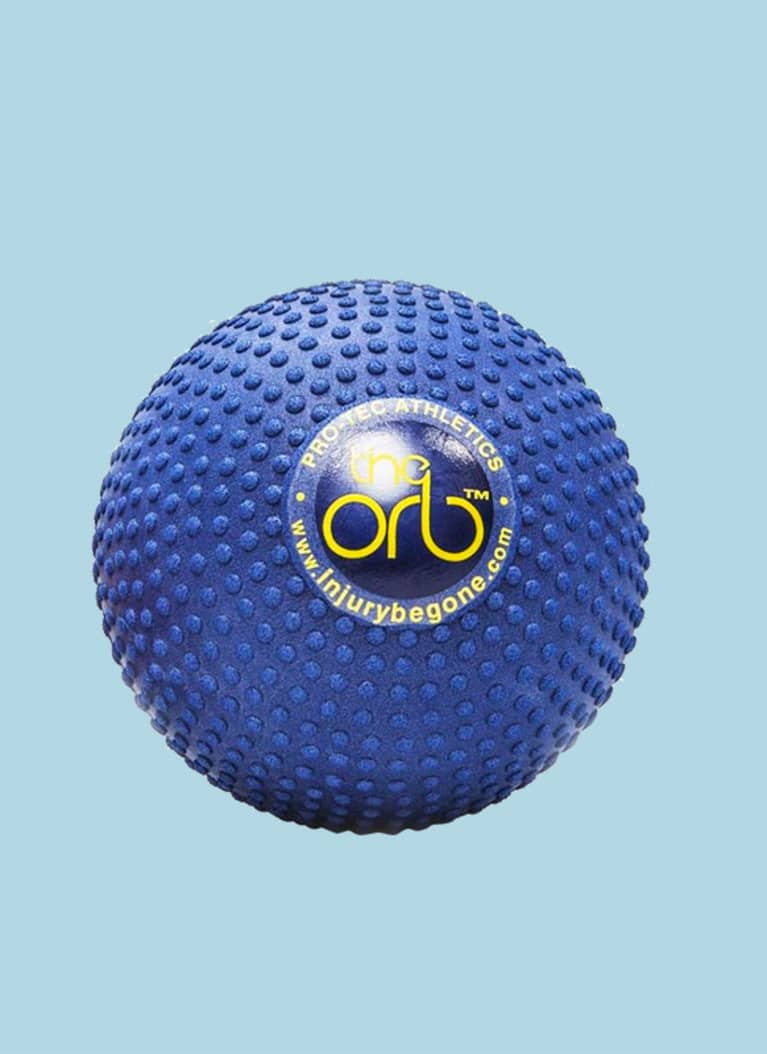 mbg creative + custom
GreenPan One-Egg Wonder Pan
Science has proved that you can put an egg on anything, but who wants to dirty a giant pan for one fried egg? This little gem makes frying quick and easy, requiring little oil thanks to its nontoxic ceramic coating. Plus, the small size makes your eggs into a perfect little circle, which is extra Instagrammable.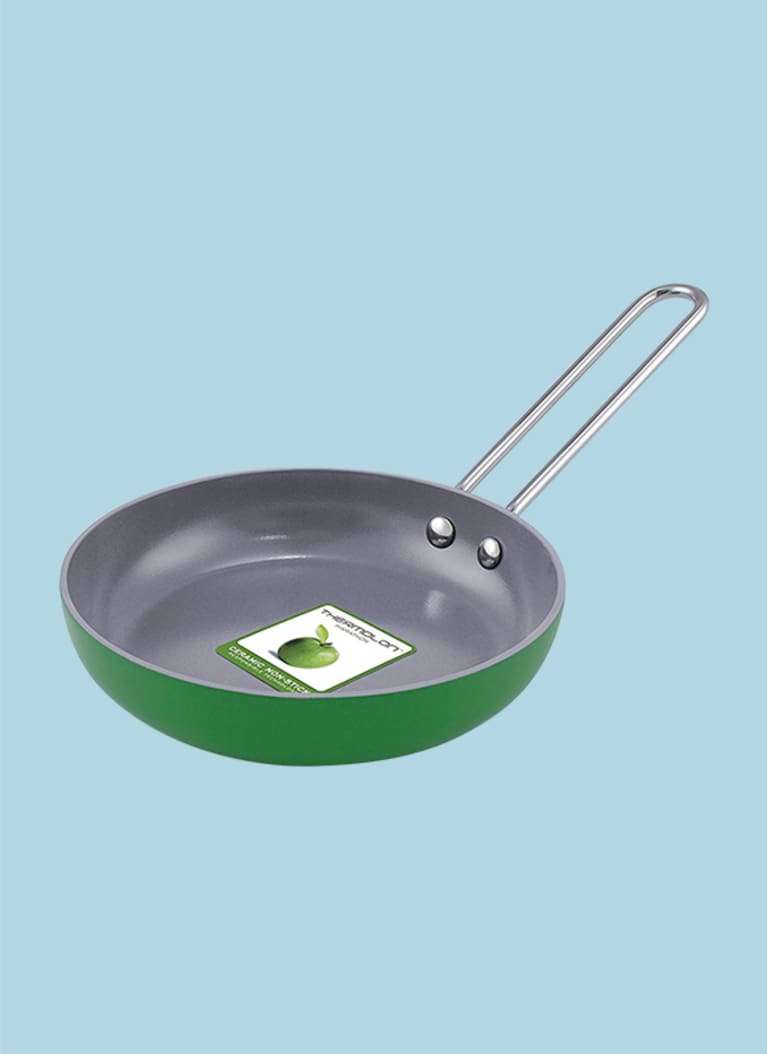 mbg creative + custom
LumenKind Temporary Tattoos
I'm a huge fan of setting intentions; it's part of my morning routine and daily meditation practice. These LumenKind temporary tattoos are the perfect way to cement that intention. They're stylish but small enough to be discreet and last three to five days with normal wear and tear. Bonus: When it wears off, you can conscientiously change your energy with a new intention to match your mood.
mbg creative + custom