The 5 Wellness Products Holistic Psychiatrist Ellen Vora Recommends To Everyone
Holistic Psychiatrist
By Ellen Vora, M.D.
Holistic Psychiatrist
Ellen Vora is a holistic psychiatrist practicing in NYC. She graduated from Columbia University Medical School, is boarded in psychiatry and integrative and holistic medicine, and she's also a licensed medical acupuncturist and certified yoga teacher.
Our editors have independently chosen the products listed on this page. If you purchase something mentioned in this article, we may
earn a small commission
.
Here at mbg, we love getting a glimpse into the habits of the biggest movers and shakers in the wellness world—and what better way to do that than by looking at the products they use on a daily basis? In our latest series, mbg Collective members spill on the tools that help them live balanced, happy, healthy lives—and that they recommend to basically everyone. Next up:
Ellen Vora, M.D.
, holistic psychiatrist and
mbg course instructor
who takes a functional medicine approach to mental health, focusing on everything from physical health and sleep to nutrition and digestion.
Portable Squatty Potty
Far and away my No. 1 wellness product is the Squatty Potty. It's safe, noninvasive, inexpensive, and has high potential benefit. Basically it facilitates pooping with an anatomically correct position. It's kind of wild and crazy that we don't squat—we evolved to do this, but instead we sit on these thrones. Some people's bodies aren't as affected, but for many people, this means we spend our whole lives pushing against a crimped colon to poop, and it can create chronic digestive issues like chronic constipation, and that's going to lead to things like IBS and SIBO and a whole host of issues. And they have a collapsible travel version that I take with my wherever I'm traveling.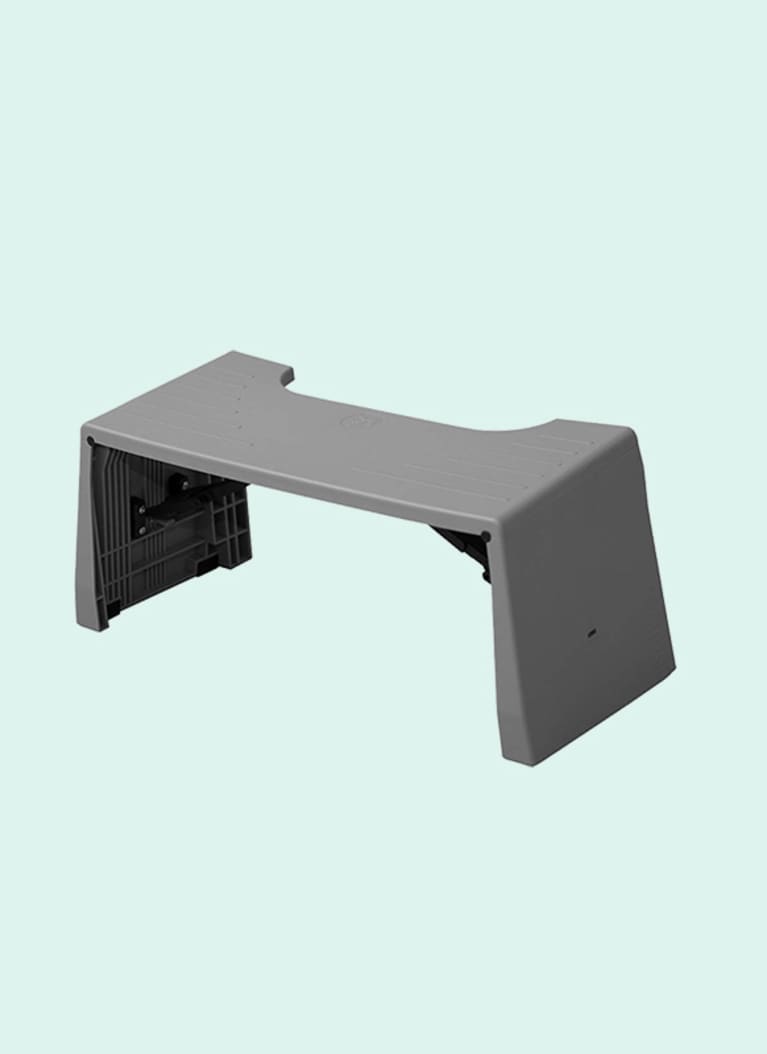 mbg creative + custom
Marpac Portable White Noise Machine
I bring my little portable white noise machine with me whenever I travel, and it allows me to sleep better in any situation. At home, I can more or less control the noise environment in my bedroom, but hotel rooms can have really thin walls or be positioned near noisy hallways. So having a really good white noise machine that you crank up is key. It's also superior to a white noise app you might use on your phone—that's because what you really want is quality, seamless white noise with no loop at all. White noise apps often operate on a loop, which isn't as effective because your brain is still getting that little bit of stimulation every minute or so.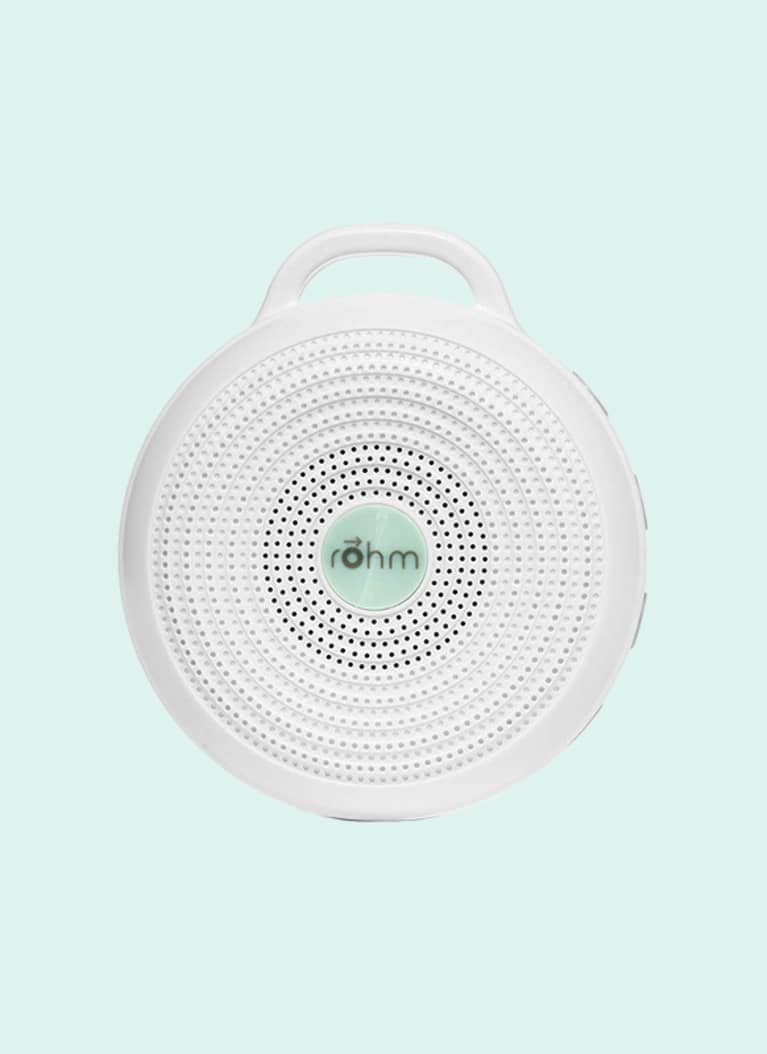 mbg creative + custom
Farmhouse Culture Gut Shots
We all need beneficial bacteria, and we can get it from fermented foods, but most of us aren't eating a forkful of sauerkraut once or twice a day. So I incorporate sauerkraut juice (usually Farmhouse Culture's Gut Shots or one from Hawthorne Valley Ferments) into salad dressings for some added flavor and a dose of good bacteria. Or I'll just do a shot of it. I'll fill up a shot glass in the morning, and me, my daughter, and my husband will all take a little bit and call it "happy family sauerkraut time." It sells a 3-year-old on it! It's an easy, low-effort way to improve gut health and thus overall physical and mental health.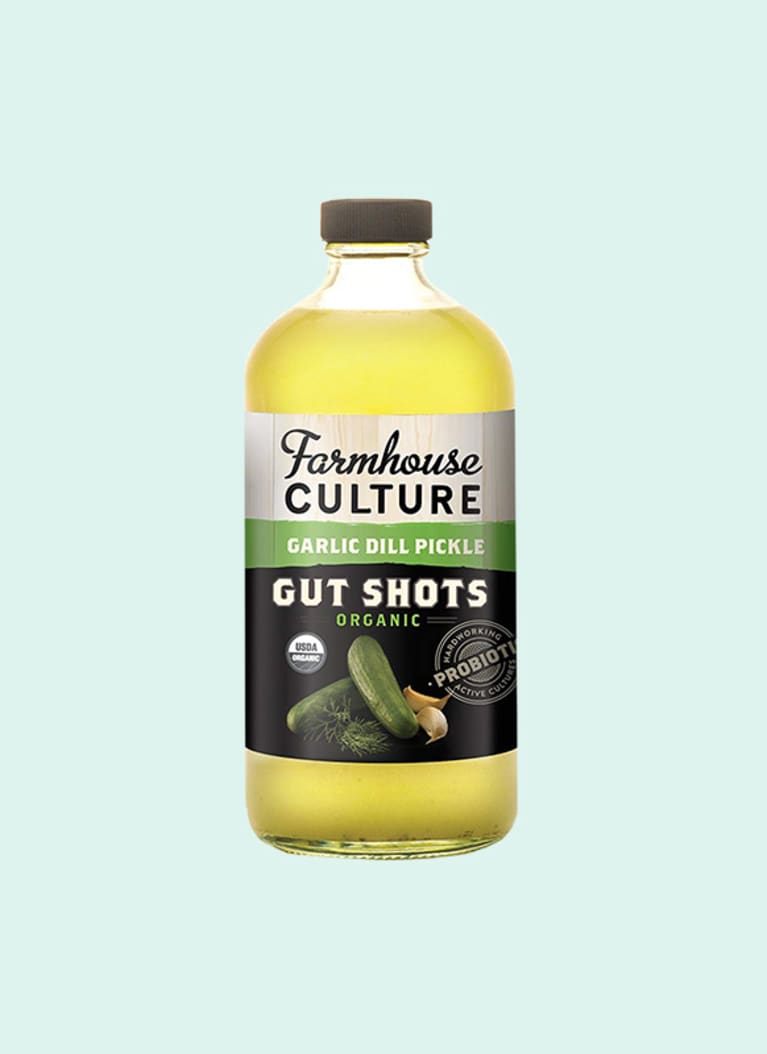 mbg creative + custom
mbg creative + custom
Dr. Tung's Smart Floss
I really like this particular dental floss. It's thicker than most, and it has a little bit of a stretching mechanism, and I find that it allows you to floss a lot more effectively. Flossing is this really under-the-radar, hugely important thing you can do for your health and well-being. We get so much bacteria in and around our teeth and gums, and it can just become a hotbed of inflammation, which directly affects the heart and the brain. You want to minimize inflammation in your body in general, and practicing good dental hygiene is one really affordable way to do that.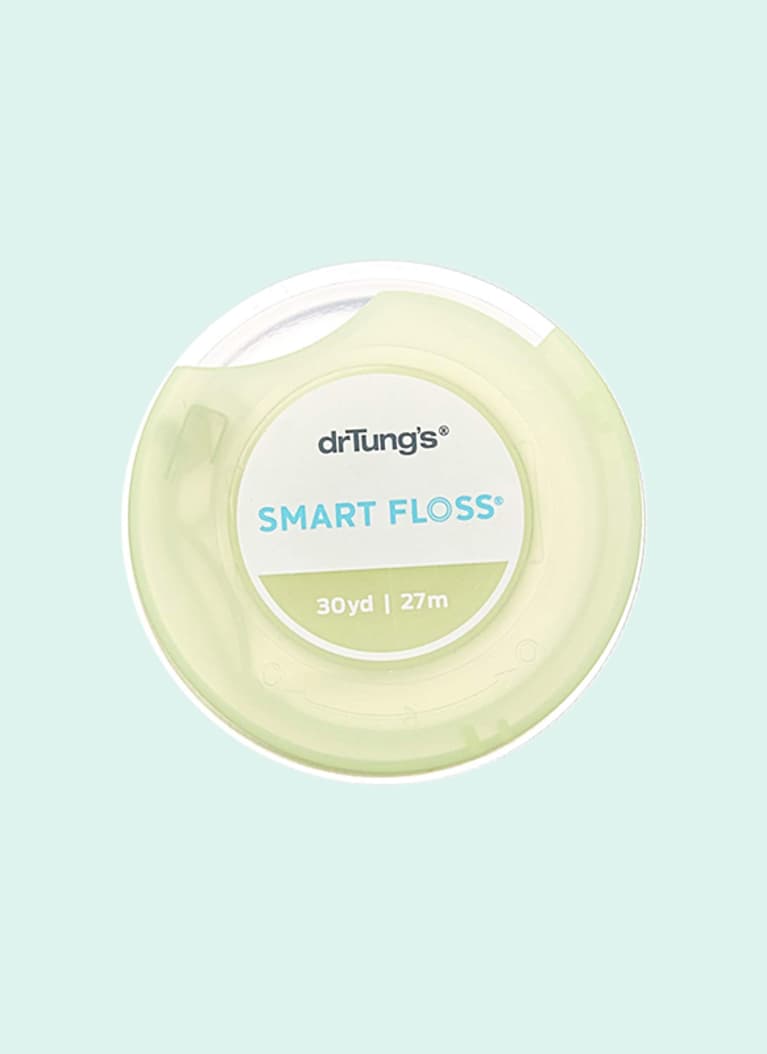 mbg creative + custom