6 Things You Need To Know Today (May 8, 2018)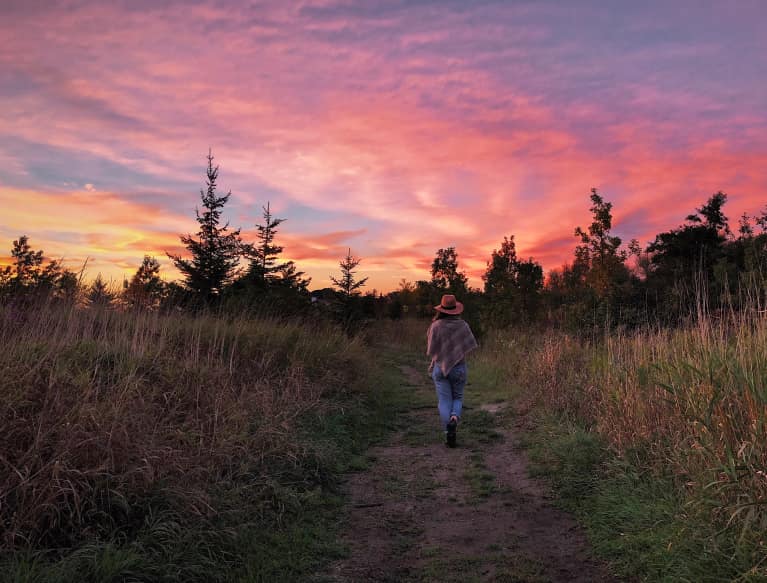 1. Yes, nature works miracles—and here's the proof.
According to new research from Fields in Trust, the parks in the United Kingdom save the National Health Service over 111 million pounds per year. Why is that so, you ask? Because regularly spending time in parks and green spaces leads to fewer health problems down the road. "At a time when parks and green spaces are under threat, this is valuable evidence that the loss of green space is hugely damaging to people's welfare," said Fields in Trust's chief executive Helen Griffiths. (The Guardian)
2. More research confirms that smartphone addiction is becoming a public health issue.
Back in December of 2017, we predicted big tech would become the new big tobacco. In one study after another, it's clear that phone addiction is increasingly a public health issue. New research out of the Deakin University in Australia evaluated a sample of 400 undergrads and found that 40 percent "felt lost" without their phones, a third felt anxious if they couldn't check their phones, half spent time on their devices instead of doing the task at hand, and 34 percent lost precious shut-eye because of time spent on their devices. (The Australian)
3. A VERY big study is about to be conducted.
The U.S. government just opened enrollment for a study of over a million people. The participants will share information about their genetics and lifestyle habits so researchers can better understand how diseases are REALLY prevented, or not. (ABC7)
4. Can anyone solve this Romaine riddle?
In the largest E. coli outbreak in the United States since 2006, federal officials and food investigators are racking their brains trying to locate the source of the toxic strain of E. coli that has sickened 121 people and killed one person. The complications of determining the source lie in the convoluted and lengthy supply chain that typically involves many farms. While most farms find that it's in their best interest to safeguard fresh produce and keep up with good agricultural practices, errors happen, and mistakes fall through the cracks, especially since federal regulation has been slow to enforce any wide-reaching inspections that would help prevent and shut down virulent strains. (NYT)
5. The health benefits of fasting are officially undeniable.
We've known for a while that fasting can help with certain health issues, but a new study by researchers at MIT showed that a 24-hour fast flips a metabolic switch in mice that regenerate stem cells. (MIT)
6. A big win for the environment in Thailand.
Environmental activists in Thailand's Chiang Mai are celebrating following a series of protests that led to the government's disapproval of deforestation in pursuit of construction work for a luxury housing project. For many of the protesters, this particular housing development plan reflected both governmental and environmental problems that have accumulated over the past several years in Thailand. (Reuters)