6 Things You Need To Know Today (March 29, 2018)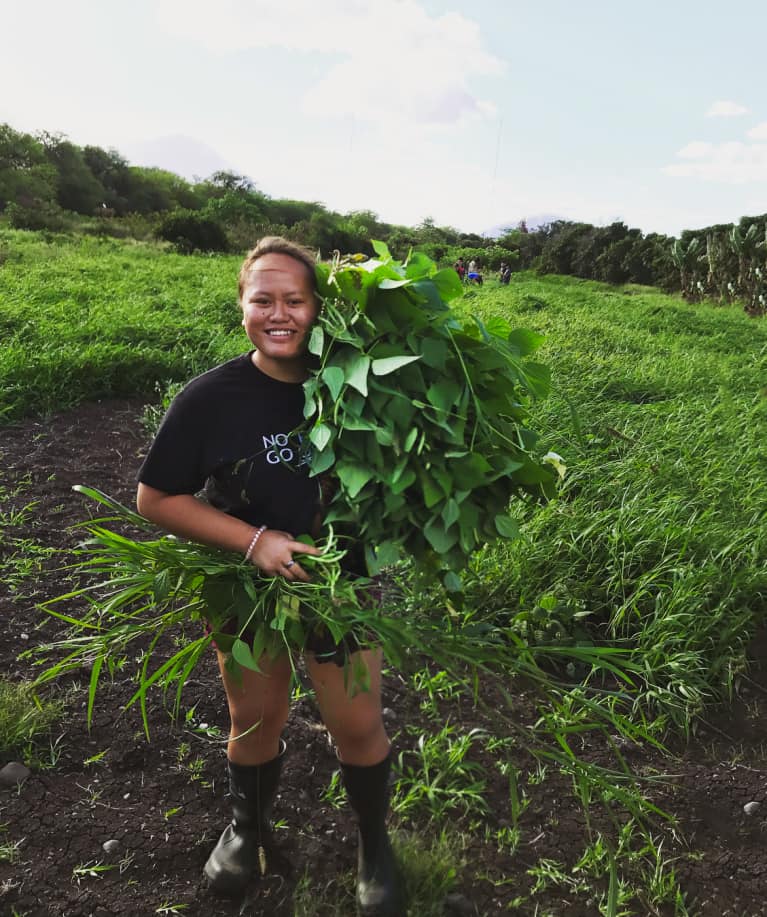 1. This farm in Hawaii is grooming interns for a lifetime of sustainable agriculture know-how, creating strong young leaders.
MA'O Organic Farms translates to "youth food garden" and is a program that trains college students from Leeward Community College and the University of Hawaii West Oahu over two and a half years in organic agriculture. In addition to all kinds of experience on the farm, like learning how to inspire people to work together cooperatively, and off it, like handling financial aid and loans, each intern is encouraged to foster a sense of personal responsibility. The program was designed to give young farmers of color the skills they need to pursue leadership roles they have historically been pushed out of. (NPR)
2. It's harder to snooze as you get older.
Researchers at the University of Kent have found that age interacts with the functioning of the circadian clock in mammals. This interaction has been linked to a disruption in sleep patterns that have a major impact on overall well-being as we get older. (Science Daily)
3. If you want to live longer, don't worry too much about vigorous exercise.
Good news for anyone who doesn't like jogging for more than a mile at a time: According to new research, all you need to do to live longer is take two-minute walk breaks throughout the day—15 of them, to be exact. New findings state that whether you choose to exercise in one 30-minute chunk or break up your exercise times throughout the day, it doesn't matter. When it comes longevity, both options are equally beneficial. (NYT)
4. Scientists just discovered a new organ.
It's called the interstitium, and it's hiding right under your skin and around your arteries, digestive tract, and lungs. According to researchers, this new organ has many possible functions, including retaining water, helping transport lymph through the body, and even acting as a shock absorber. (mindbodygreen)
5. In order to deal with food scarcity, we need to start getting a little creative.
More than 815 million people went hungry in 2016, yet we produce more than enough food to feed everyone. So what's the solution? Consumers can cut down on food waste, and producers can glean inspiration from Richard Deverell, director of Britain's Royal Botanic Gardens at Kew, who studies how to grow more food with fewer resources (think: drought-friendly rice and quick-growing bananas). (TIME)
6. Can hormone therapy reduce belly fat?
A study of a thousand postmenopausal women, 50 to 80 years old, found that those taking supplemental hormones had significantly lower levels of tummy fat than women who had never used them. Since belly fat is associated with elevated risks of disease, these new findings offer hope for new therapies to protect postmenopausal women. (CNN)