5 Things You Need To Know Today (March 27, 2018)
Contributing Wellness & Beauty Editor
By Lindsay Kellner
Contributing Wellness & Beauty Editor
Lindsay is a freelance writer and certified yoga instructor based in Brooklyn, NY. She holds a journalism and psychology degree from New York University. Kellner is the co-author of "The Spirit Almanac: A Modern Guide to Ancient Self Care," with mbg Sustainability Editor Emma Loewe.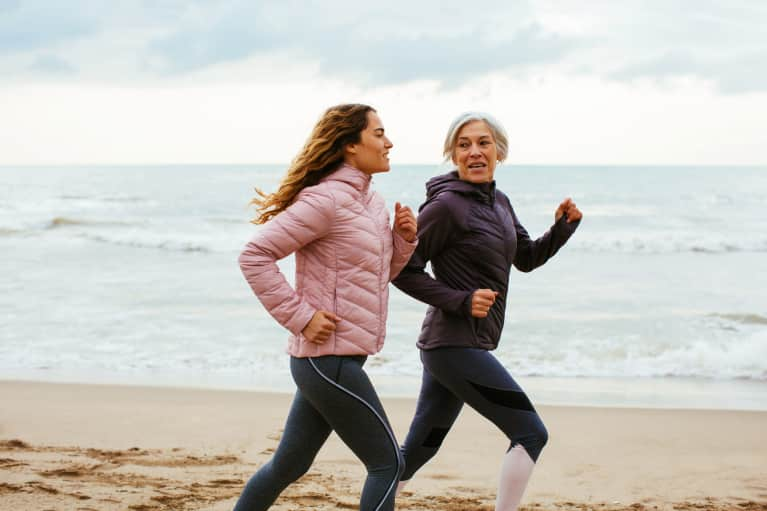 1. Do maternal grandparents have an advantage?
If you grew up feeling a stronger bond with your maternal grandparents than your paternal ones, that may not all be in your head. According to experts, a woman's bond with her parents often lends itself to an increased feeling of closeness, strengthening the grandparent and grandchild bond. On the opposite end of the spectrum, paternal grandparents often feel a sense of encroaching on space when it comes to spending time with their grandchildren. While this certainly isn't always the case, it's worth paying attention to if you want your children to feel bonded with both sets of parents. (NYT)
2. New research shows that collagen actually does help your skin and joints.
While we've had personal positive experiences with collagen, several studies have now confirmed our anecdotal results, showing improved skin elasticity and hydration and less formation of wrinkles among people who took collagen for six weeks or more (people over 30 had the biggest improvement). Another study also found that the collagen was able to transfer directly from the blood stream into the skin, which might account for all of the positive results. (Washington Post)
3. Rapidly growing African countries are suffering from a huge waste management problem.
By 2030, it's expected that a billion more people will be living in Africa—but it's becoming clear that leading politicians and environmentalists will need to focus on infrastructure to address the growing waste management problems. Though Kenya took a major step last year in banning plastic bags, many other countries are lacking in the proper leadership and initiatives to address these issues. Poor waste management has been linked to a number of health and environmental problems in developing countries. (Quartz)
4. Screen time appears to be a growing concern among parents.
In an increasingly screen-obsessed world, media platform Fast Company polled their readers to see how they feel about their children's tech habits. The response was overwhelmingly negative, with most parents claiming that technology has inhibited their kids' ability to be creative and social. "Smartphones numb creativity, intellectual critical thought, and social growth," said one concerned parent. (Fast Company)
5. Birth control delivery services are helping expand contraception access.
The San Francisco–based company NURX is one of several startups, including Maven and Lemonaid Health, that now ship contraception without requiring an in-person visit to a health care provider. With NURX, users from 18 states, including Texas, can consult with a nurse practitioner online, then have their prescription delivered to their door. (NPR)