5 Things You Need To Know Today (March 26, 2018)
Contributing Food Editor
By Liz Moody
Contributing Food Editor
Liz Moody is a food editor, recipe developer and green smoothie enthusiast. She received her creative writing and psychology degree from The University of California, Berkeley. Moody is the author of two cookbooks: Healthier Together and Glow Pops and the host of the Healthier Together podcast.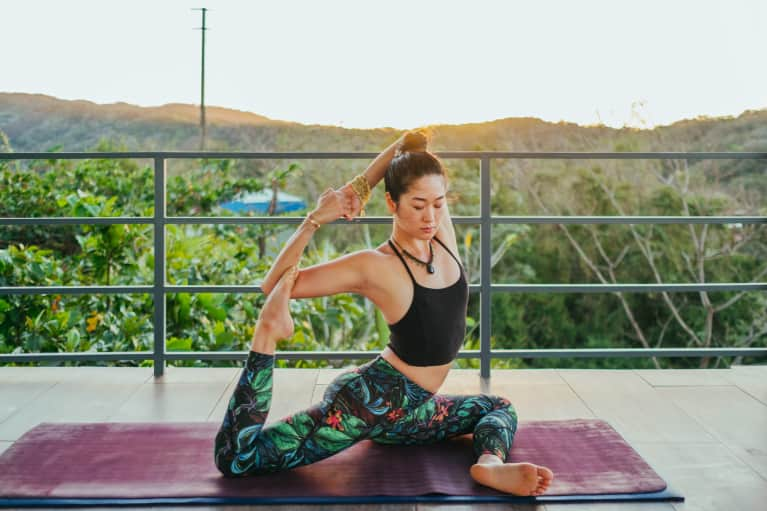 1. There's no "best" way to exercise for heart health.
As it turns out, almost all types of movement are beneficial. New research published in the Journal of the American Heart Association aimed to demystify information overload for consumers. One week, it's better to do HIIT training and the next, sustained, restorative walking is recommended instead. The study confirmed that sustained exercise is not better than sporadic exercise and vice versa: when it comes to heart health, getting a move on consistently (even if effort is relatively low) is all that matters. (Science Daily)
2. Is divorce genetic? New science says maybe.
New research published in the journal Psychological Science looked at the divorce rates of 20,000 adopted children in Sweden and then looked at the divorce rates of their biological parents. What they found? Even when kids were adopted, if their biological parents got divorced they were 20 percent more likely to get divorced themselves. While there's not necessarily a divorce "gene" according to the researchers, it does appear that divorce is at least slightly genetic. (Quartz)
3. The Great Pacific Garbage Patch is WAY bigger than we originally thought.
According to research by environmental nonprofit The Ocean Cleanup, the collection of plastic between California and Hawaii is up to 16 times larger than we thought—a pile of 8.8 tons of waste. Yet another reminder that we need to be much, much more mindful with our plastic consumption. (BBC)
4. Exercising while pregnant might have a surprising payoff.
Working out while pregnant could result in a shorter labor, says a new study. Researchers in Spain studied 500 pregnant women who were assigned either moderate exercises recommended by the American Congress of Obstetricians and Gynecologists (ACOG) or no intervention outside of standard education and nutrition guidelines. They found that the women who exercised three times a week experienced shorter labor times. (abc news)
5. If you haven't heard of NMN before, it's time to pay attention.
Nicotinamide mononucleotide, or NMN, is a compound that helps with metabolism, cardiovascular function, and cell health. Researchers from Harvard and MIT just published a study showing that mice treated with MNM showed signs of blood vessel growth, which has massive implications for improving longevity. (Boston Globe)