5 Things You Need To Know Today (June 5, 2018)
Contributing Food Editor
By Liz Moody
Contributing Food Editor
Liz Moody is a food editor, recipe developer and green smoothie enthusiast. She received her creative writing and psychology degree from The University of California, Berkeley. Moody is the author of two cookbooks: Healthier Together and Glow Pops and the host of the Healthier Together podcast.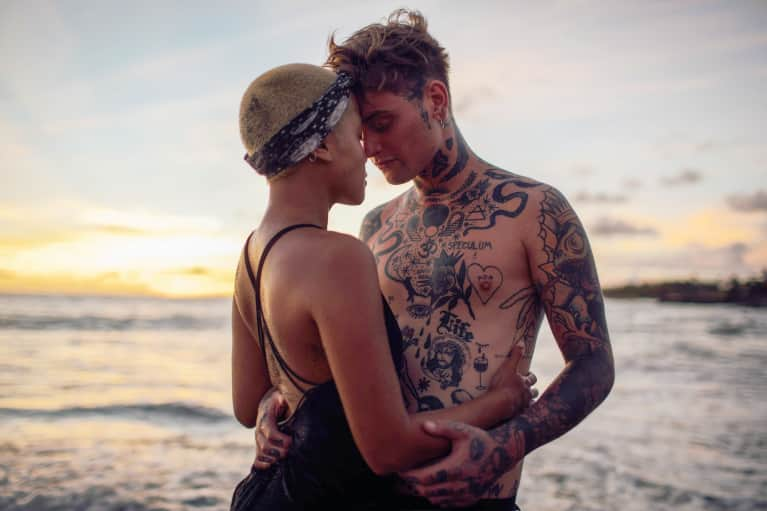 1. Yep, sex is good for the brain. Here's proof.
According to a new study of over 6,000 adults over age 50, not only does sex improve memory in short-term memory tests, but it boosts brain-cell growth. So if you're pretty sure your memory and overall cognitive function could use a boost, try having sex more frequently. It could make a world of difference. (Business Insider)
2. Today is the day to pick up some trash on your way home.
Today, June 5, is World Environment Day—a UN-approved holiday that calls attention to environmental issues. This year's theme is plastic pollution, so click through to see some of mbg's top tips for avoiding plastic in your everyday life. (mindbodygreen)
3. Starting now, fewer women will be getting chemo.
A new study conducted by researchers at the Vanderbilt University Medical Center showed that many women with early-stage breast cancer who get chemo don't really need it. Instead, these women can opt for endocrine therapy, which mostly consists of drugs that block certain hormones. This means fewer toxic treatments, fewer side effects, and better care for a LOT of women—something doctors and patients will be celebrating. (NYT)
4. Disgust is an ancient feeling that kept us safe.
A new study published in the journal, Philosophical Transactions of the Royal Society, confirms that feelings of disgust may have protected us from disease during times when we didn't have vaccines, antibiotics, or modern medicine to keep us safe. Researchers tested about 2,500 people and asked them to rate just how disgusting certain situations were—infections ranked the highest, followed by hygienic issues. (CNN)
5. Silicon Valley is betting its money on a blood-based cancer test.
Grail Inc. raised its third round of financing to help launch its blood-based tests for early cancer detection. Its recent round of fundraising has placed the company as one of the top three most heavily funded private biotech firms in the United States. The cancer test's major innovative factor? A liquid biopsy. (Wired)