5 Things You Need To Know Today (August 21, 2017)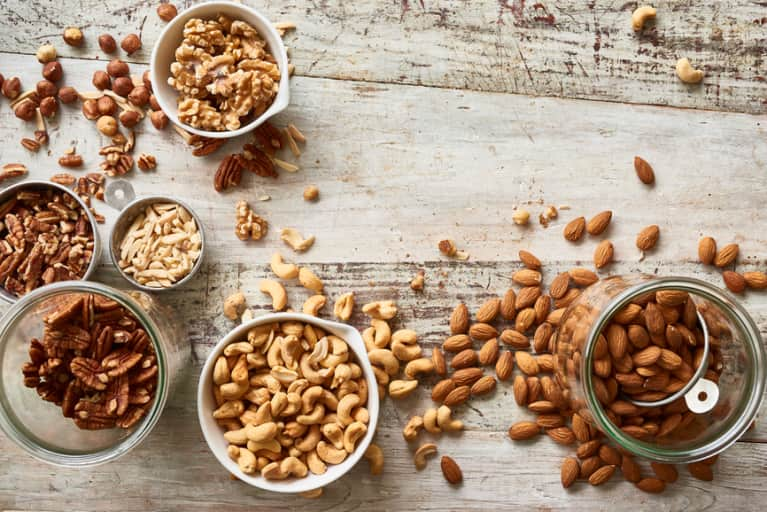 August 21, 2017 — 9:45 AM
1. Want to lose weight? Eat walnuts.
Walnuts, a nut rich in omega-3 fatty acids, have a quality beyond extreme deliciousness: According to new research, a handful of walnuts can aid in weight loss. "Walnuts can alter the way our brains view food and impact our appetites," said Olivia M. Farr, lead study author. "Our results confirm the current recommendations to include walnuts as part of a healthy diet." (NYT)
2. Flexible work schedules are always nice, but they're especially helpful for working moms.
According to new research out of the University of Kent, women are significantly less likely to reduce their hours after having children if they have flexible hours. Interestingly, knowing they had flexible work schedules didn't necessarily do much to help these women feel less stressed out—but once they started using their flexible work options, they saw big differences. (EurekaAlert!)
3. Sugar distilled from human breast milk may be the next big gut-healing superfood.
Scientists who have been working on a new-and-improved formula for infants of mothers who can't breastfeed have discovered that human milk sugar helps babies develop "bifidobacterium," a bug that makes the gut more acidic, boosting immunity. A natural side effect of this is thinking of an application for adults that is sure to stir up some controversy: gut-boosting HMO (human milk oligosaccharide) supplements. (Fast Company)
4. Turns out, climate change reform has far-reaching effects.
Back in 1987, the world experienced a major climate win when CFCs were banned in an effort to protect the ozone layer. New research shows that nixing CFCs also helped us cut down on global carbon dioxide emissions. (Weather.com)
5. New diagnostic tests may be able to detect Lyme disease in its earliest stages.
New research out of Colorado State University shows promise for earlier detection of Lyme disease. By looking at blood samples of people who were confirmed positive for Lyme disease and of people who were confirmed positive for STARI (Southern tick-associated rash illness), researchers were able to create a model that detects Lyme disease more accurately than the current testing protocol, differentiating it from STARI using biomarkers. (ABC News)