6 Things You Need To Know Today (July 3, 2018)
mbg Health Contributor
By Gretchen Lidicker, M.S.
mbg Health Contributor
Gretchen Lidicker earned her master's degree in physiology with a focus on alternative medicine from Georgetown University. She is the author of "CBD Oil Everyday Secrets" and "Magnesium Everyday Secrets."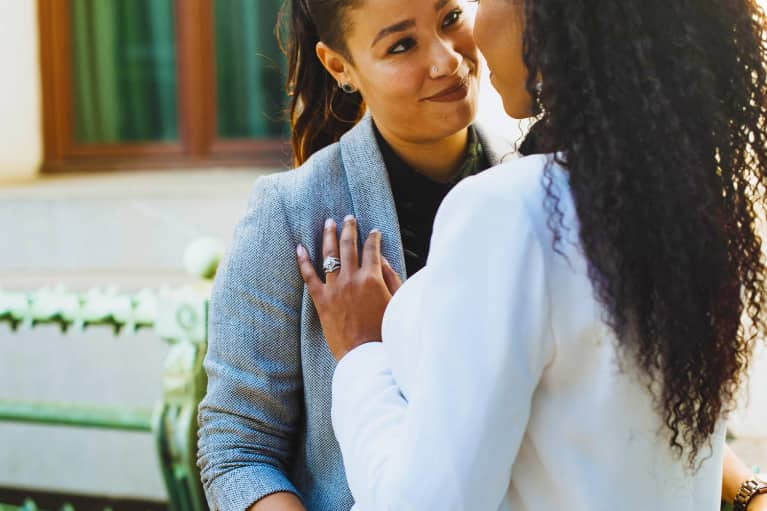 1. When you get married, you might be saying "I do" to a healthy heart.
A review of studies on a combined 2 million people around the world finds that those who were married were 42 percent less likely to have a form of cardiovascular disease. While researchers don't account for factors like financial stability, medication adherence, and social support, it's still a sign that cohabitation may come with health benefits. (NYT)
2. As if air pollution wasn't scary enough already.
A new study found that exposure to air pollution—even at levels the EPA has deemed safe—can increase your likelihood of developing diabetes. This speaks to the need to tighten legislation on environmental pollutants, for the sake of the planet and our own health. (mindbodygreen)
3. This Seattle grocer is banning all plastic packaging in its delis.
Seattle is blazing a trail in sustainability as the first city in the United States to ban plastic straws, but the real leader in going green might be its PCC Community Markets. The natural foods co-op (the country's largest) banned plastic straws three years ago and also banned plastic bags before the city followed suit. Its next move: replacing all plastic packaging in its delis with biodegradable alternatives by 2022. Emerald City and everyone else, take note. (FoodDive)
4. Researchers discovered a new mental technique that might make workouts easier.
According to a new study published in Motivation and Emotion, the key to enduring a long-distance run and overcoming the accompanying feelings of pain, discomfort, and fatigue could be a detached mindset—known as "cognitive appraisal." The term speaks to the practice of treating uncomfortable feelings dispassionately as they arise to help you move through a workout. (mindbodygreen)
5. Fewer health care providers are self-employed now.
Your doctor probably isn't their own boss anymore. A survey of health care providers published in JAMA found a shift away from self-employment and toward group provider employment structures since 2001. Additionally, the study—which included physicians, dentists, physical therapists, podiatrists, optometrists, pharmacists, and chiropractors—analyzed earnings data and found that the pay gap between self-employed and employed providers has narrowed. Being able to match earnings and offer a wider network may be enticing health care professionals to join a provider group rather than go it alone. (JAMA)
6. Widespread drug shortages are affecting hospital patients across the country.
Summer is a peak time for emergency room visits, but this year patients may have to rely on older alternative medications, as hospitals face shortages for critical drugs. Due to a host of issues including quality concerns, manufacturing delays, and repercussions from Hurricane Maria in Puerto Rico, a pharmaceutical manufacturing hub, stocks of many common and crucial drugs are dwindling. The FDA is working hard to find solutions, but Pfizer, a major manufacturer, has said it will likely take until 2019 before production is back to normal. (NYT)