5 Things You Need To Know Today (August 9, 2018)
mbg Health Contributor
By Gretchen Lidicker, M.S.
mbg Health Contributor
Gretchen Lidicker earned her master's degree in physiology with a focus on alternative medicine from Georgetown University. She is the author of "CBD Oil Everyday Secrets" and "Magnesium Everyday Secrets."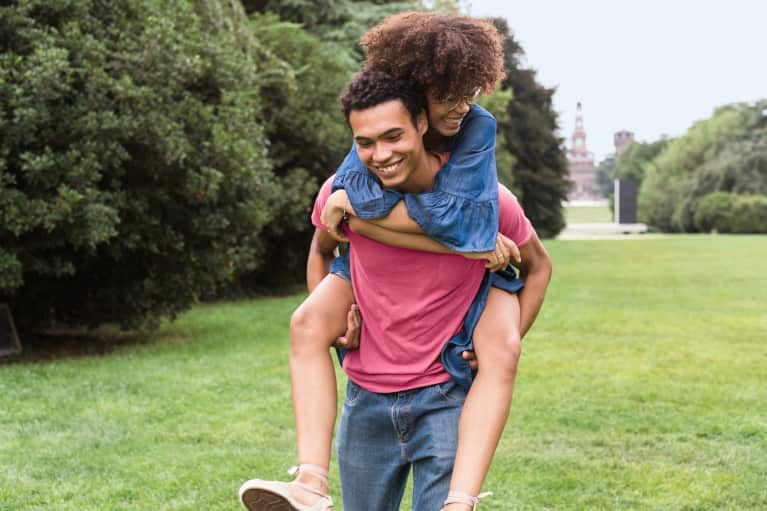 1. This is the genetic test we should probably all be taking.
While many believe that having a mutation in the BRCA2 gene is only an issue for women, research now shows that it might put men at a greater risk for developing prostate cancer, male breast cancer, pancreatic cancer, and melanoma. Considering a recent study found that women receive genetic testing for hereditary cancer risk three times as often as men, it's time for men to catch up! (WSJ)
2. This old wives' tale is actually true
It turns out that eating a poppyseed bagel before taking a drug test CAN make you fail the test after all. Peer-reviewed studies support the idea, and recently a Maryland woman tested positive for opiates during labor thanks to her breakfast, and her newborn had to stay under hospital supervision for days after. (Washington Post)
3. Childhood allergies might be good for something after all.
A new study published in JAMA Pediatrics says that children who have allergies may be less likely to develop complicated appendicitis. Researchers aren't sure why, but one theory maintains that allergic children have a different response to appendicitis than those who aren't allergic, due to the way their immune systems have had to develop to battle allergies. (Science Daily)
4. Zika might be causing problems for babies that seemed fine at birth.
Scientists are just now beginning to figure out more long-ranging effects of Zika. A study involving 1,450 babies exposed to the virus found that 6 percent were born with birth defects, and an additional 14 percent developed problems that could be attributed to the virus by the time they turned one. (NPR)
5. More reason to hit pause on the screen time, especially with kids.
A new statement from the American Heart Association is advising that extended screen time for children can encourage sedentary behaviors, which has long been linked to poor cardiovascular health. With school in the mix, kids are already sitting an average of eight hours a day. So though solid research on screen-time patterns and the long-term effects on children is still unclear, experts agree: Setting parental guidelines on screens, especially while kids are young, is crucial. (ABC News)