5 Well-Being Practices To Integrate Into Your Fall Routine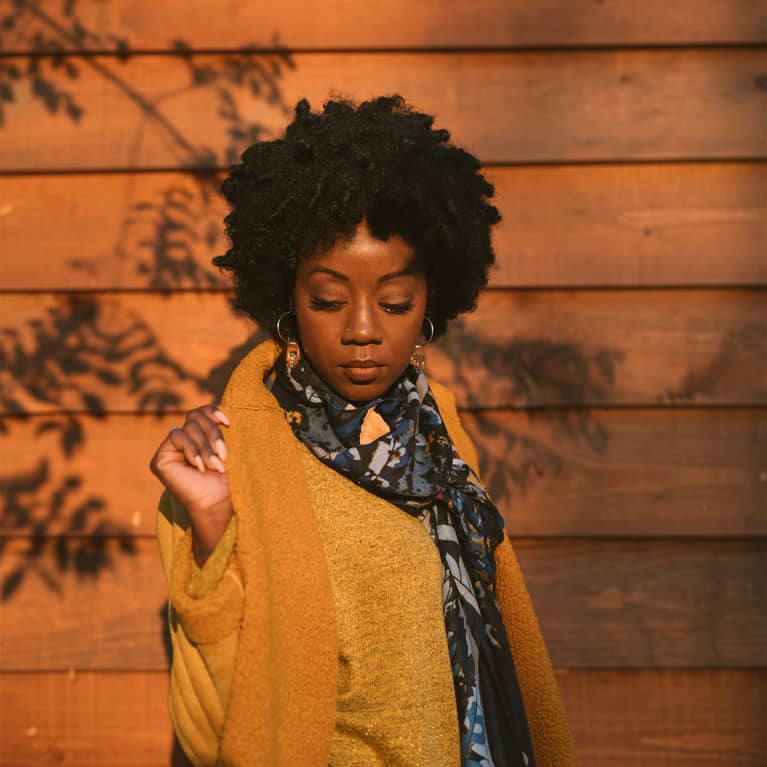 The change of seasons can be a great time to tap into some new routines and habits, and Virgo season, in particular, is a perfect time to focus on building your best life—"You don't have to wait for 2020 to finally be over before you make resolutions," write the AstroTwins. "Assess your most important needs, and invest in your best version of yourself."
With that in mind, we got to thinking about what practices we want to bring into autumn with us. Focusing on simple, actionable tools that help us find calm and achieve goals, these are easy to integrate into your routine.
Start your day well with this simple step.
Starting on the right foot is a powerful way to improve your entire day, and while some people swear by a 10-step morning routine, others are more the roll-out-of-bed-and-get-going type.
Regardless of which you are, before you leave your bed behind, we encourage you to follow feng shui (and probably your mother's) advice: Just make your bed. "Consider it an opportunity to experience the first success of every day," says feng shui teacher Amanda Gibby Peters. "When we make our beds, we create order from chaos. This energy ripples into our day and its many expectations."
Learn a new mindfulness tool.
You may be familiar with the profound power of a simple deep breath, and. breathwork takes that one step further. It's somewhat less overwhelming than meditation and can be effective for when you're experiencing stress, overwhelm, sadness, anger, or even insomnia—and it's readily available at any moment.
There are plenty of techniques that fall under the breathwork umbrella, but the 4-7-8 breath is a good place to start: Breathe in through your nose for 4 seconds, hold your breath for 7 seconds, exhale out of the mouth for 8 seconds.
Try this quick meditation, especially for mamas.
For many families, this fall looks pretty different as many districts continue tele-learning. While carving out time for yourself as a parent can be tough, this five-minute morning meditation from Mama Medicine is the perfect thing to help you start your day on a positive note, with benefits that will reverberate throughout your day.
Use this routine when you think you don't have time to work out.
If getting into a regular fitness routine is one of your goals, the best thing to do is find a variety of workouts you enjoy so you're always in the mood for something. But for those days when the prospect of movement in less appealing, there's this five-minute workout.
Krista Stryker, NSCA-CPT, put together this routine for exactly those days. In just two moves, you get a full-body workout that you can do anywhere, any time.
Reinforce your goals with this quick yoga flow.
While you may have set resolutions back in January, this tumultuous year very well could have thrown them off—which is why using autumn as a jump-start for getting back to them may be appealing.
This flow from registered yoga teacher Claire Grieve starts off your mat, and instead with a journal where she encourages you to put the goals you want to focus on in writing. After that, you launch into a flow that requires focus, balance, and persistence, all things that are helpful in reaching goals. While moving through the eight balance-centric poses, keep your attention and awareness on the goals and continuously set the intention for making them happen—even if they're ones you didn't accomplish previously.
While it's not a new year, a new season is still an opportunity for new beginnings. And though we're still a few weeks shy of the autumnal equinox, you can start enacting some simple shifts now.