The 5 Well-Being Items From Free People We Can't Stop Using At Home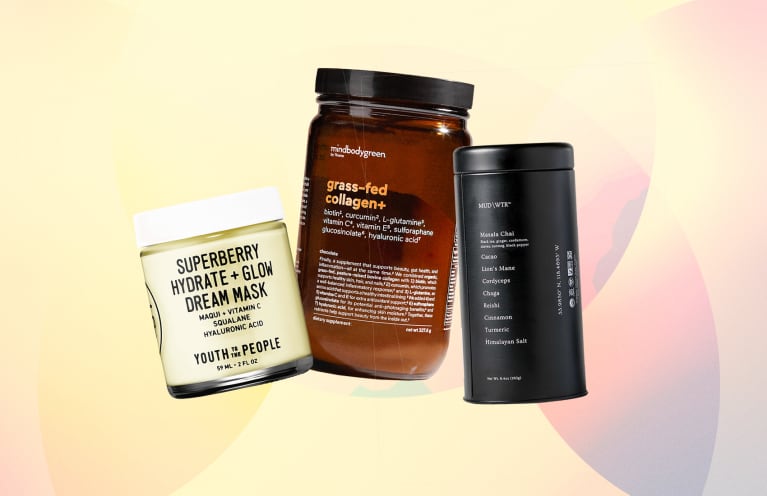 The outside world is complicated right now, but our indoor well-being routines don't have to be. For some, a quarantine routine means a 10-step skin care regimen with a side of homemade cold brew, and for others it's simply a pair of sweats and an all-in-one moisturizer. So we wanted to highlight five items we can't stop using right now that pair effortlessly with any high-maintenance or low-maintenance well-being routine. What's more? We got them all at Free People. See below for our lockdown staples, and maybe even order them for yourself or a loved one.
Free People Tell Me About It Pant
No longer are we worried about transitioning our outfits from day to night. It's all about those staple pieces that can take us from the morning coffee to midday walks and back to the couch again. These Free People joggers do just that all while giving that effortless, ultracool-girl vibe, even if you've worn them three days in a row (ahem). Plus the front, back, and side pockets make it easy to slip your phone, credit card, or keys into—and they're lined with a super-soft jersey material that makes them feel extra luxe.
Tell Me About It Pant, Free People ($98)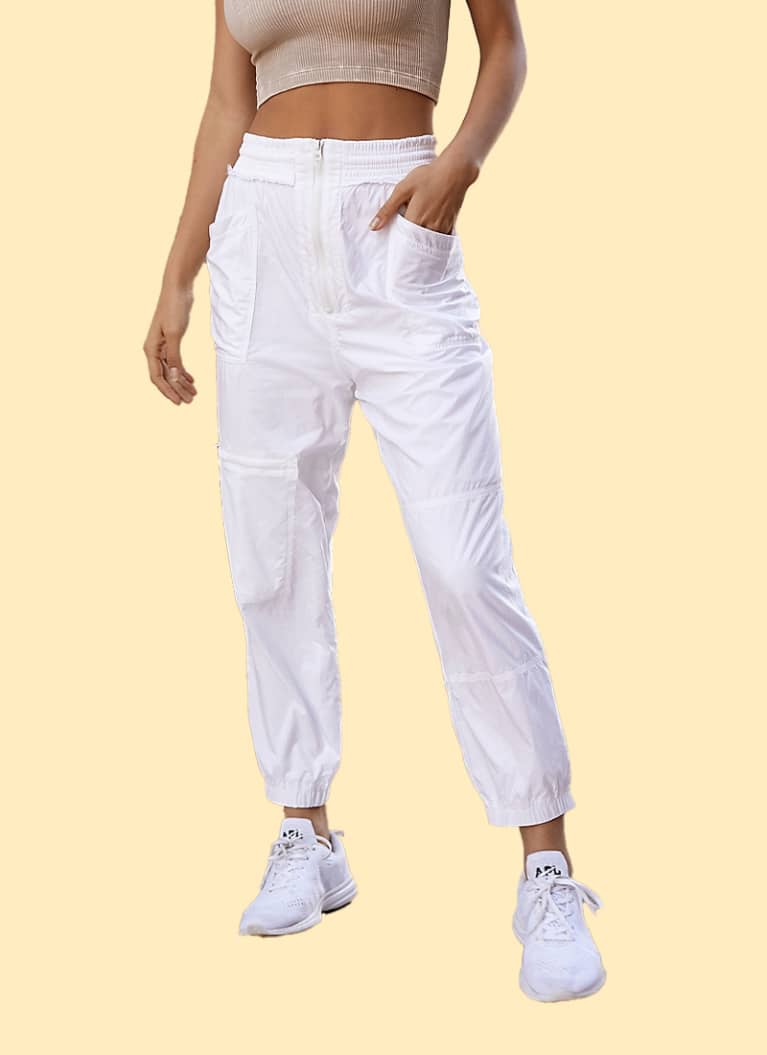 mindbodygreen
Youth To The People Superberry Hydrate + Glow Dream Mask
We know—quarantine means extra time to do all that self-care we otherwise put off. But let's be real, sometimes putting on a face mask, waiting for it to dry, and interrupting our fifth binge of The Office to wash it off just feels like too much. On those days, this overnight mask from Youth To The People is the ultimate low-maintenance self-care answer. It's boosted with skin-loving ingredients like hyaluronic acid, squalane, and antioxidants like vitamin C, and you'll wake up to radiant, hydrated skin that makes another day in quarantine just a little bit brighter, not to mention helps you glow through every Zoom meeting that should've been an email.
Superberry Hydrate + Glow Dream Mask, Youth To The People ($48)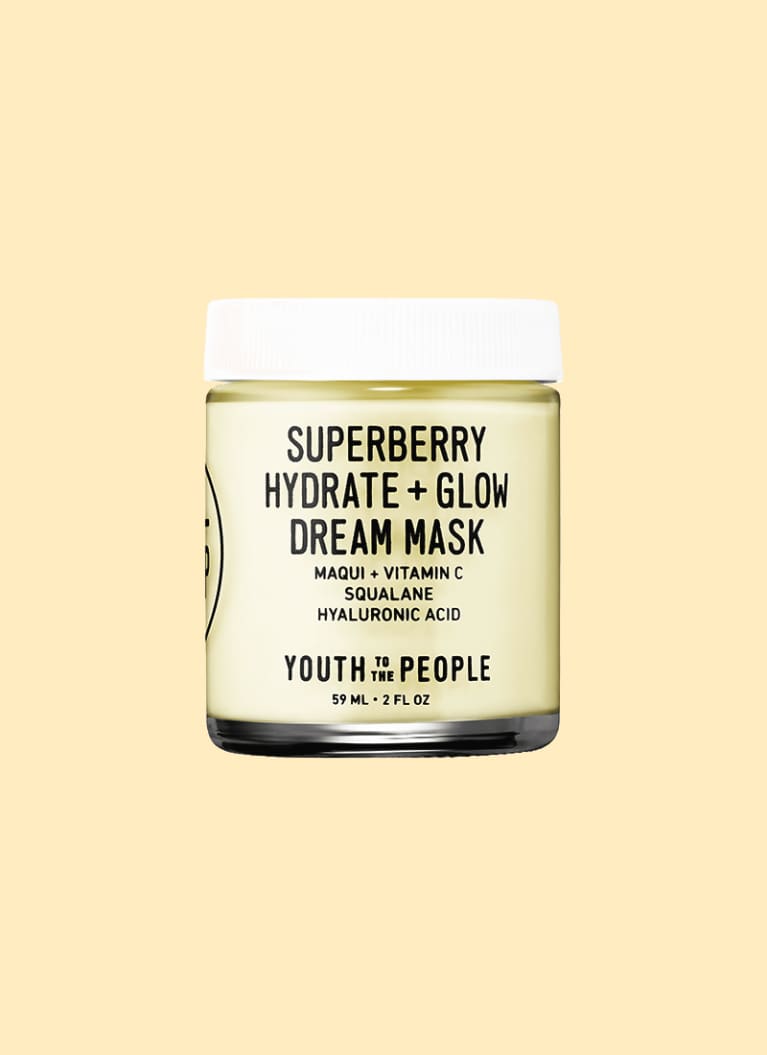 mindbodygreen
mindbodygreen grass-fed collagen+
You've heard it before and you'll hear it again: Gut health affects everything. Studies have shown that our microbiome affects not only digestion but also our skin health, complexion, mental health, and even immune function. So to support our physical and mental well-being in lockdown, we've been adding two scoops of grass-fed collagen+ to our coffees, smoothies, banana bread bakes and more.* Extra time at home has also meant extra screen-time; supplementing with our high-quality collagen supplement has been shown to support skin and manage the damaging effects that blue light can have on our skin over time.*
grass-fed collagen+, mindbodygreen ($90)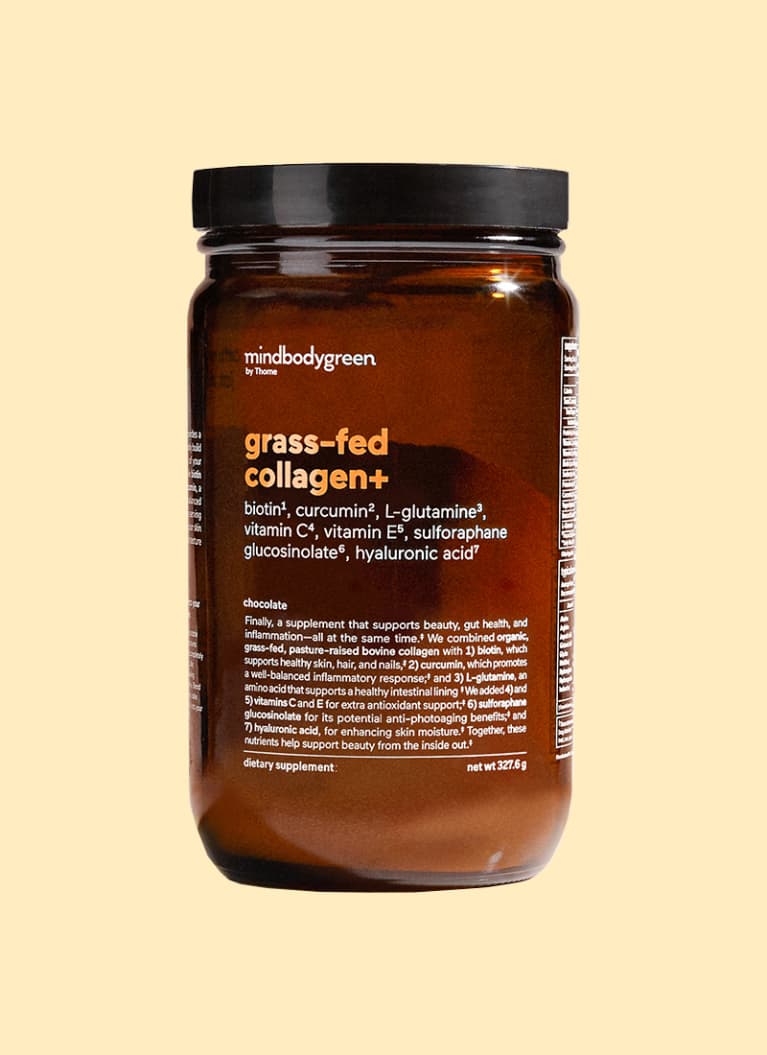 mindbodygreen
Everyday Oil Mainstay
Speaking of low-maintenance self-care, Everyday Oil's Mainstay has become the do-it-all staple in our beauty cabinets. Use it as a head-to-toe moisturizer, add a splash to a hot bath, and smooth a few drops onto your décolletage for a moment of grounding and self-love in between WFH emails. This all-star blend of coconut, olive, argan, and jojoba oils paired with palo santo, lavender, and clary sage smells like the spa day we all deserve right now. And no, it doesn't leave the skin feeling super oily—major plus!
Mainstay, Everyday Oil ($48)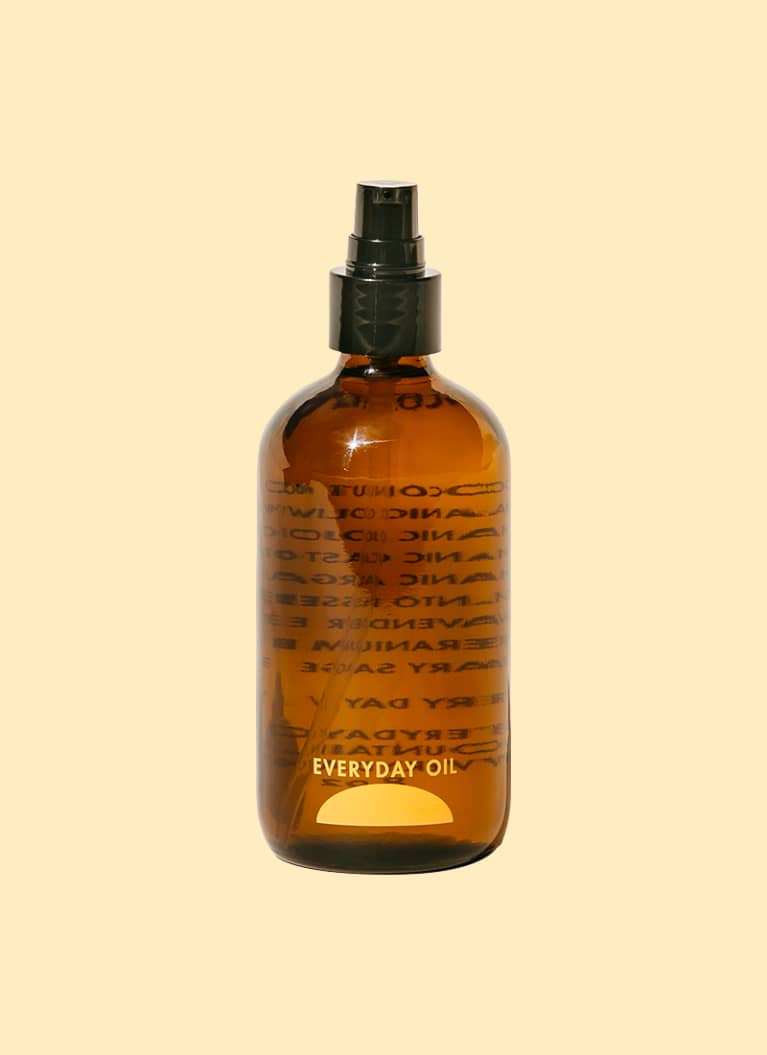 mindbodygreen
MUD\WTR Masala Chai
Let the record show that this is being written by a die-hard coffee lover, so this adaptogenic coffee alternative truly passes the test. And seeing how COVID times are plenty cortisol-spiking on their own, swapping our second oat milk coffee of the day with a fraction of the caffeine in MUD\WTR is worth it. This blend of masala chai, cacao, four kinds of mushrooms, cinnamon, turmeric, and sea salt means benefits far beyond a midday pick-me-up. Insider tip: Add it to the blender with warm dairy-free milk, a scoop of grass-fed collagen+, and coconut butter or ghee for a beauty-boosted cup of coziness.
Masala Chai, MUD\WTR ($30)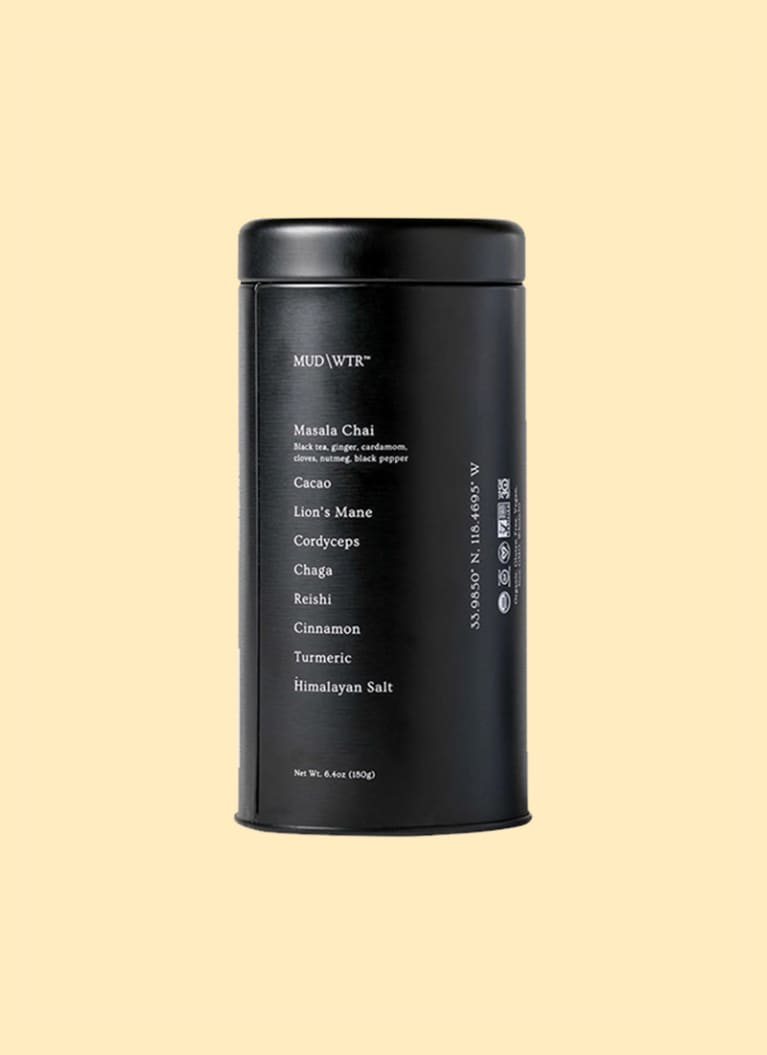 mindbodygreen