Your Astrological Guide To Prepping For Memorial Day Weekend
mbg Contributors
By The AstroTwins
mbg Contributors
Ophira and Tali Edut, known as the AstroTwins, are professional astrologers based out of New York and Seattle. Their work has been featured in The New York Times, Elle Magazine, Vogue and Good Morning America and they are the authors AstroStyle, Love Zodiac, Shoestrology, and Momstrology.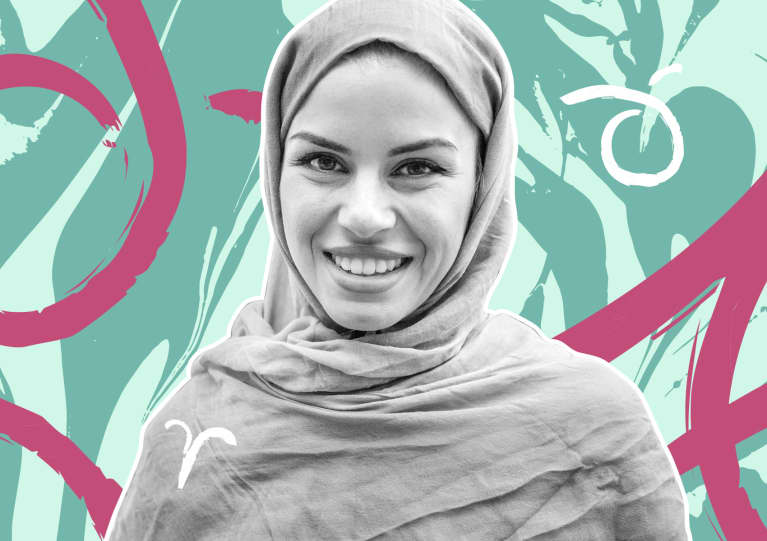 This week, the AstroTwins break down how to make the most of the remainder of Taurus season and start Gemini season off on the right foot.
How is it already Gemini season on Tuesday!?
Keep the practical magic, and the pot of tea, brewing. This Monday is the final day of 2019 that the Sun will be in Taurus. Think like a project manager: How's the budget looking? Is the calendar organized, and is there enough white space for relaxation time along with all the work (work, work, work, work)? Streamline and simplify now, and you won't go into overload mode on Tuesday, May 21, when the Sun and messenger Mercury both shift into buzzy, outgoing Gemini.
El Sol will beam its rays in the sign of the Twins until June 21, making two everyone's favorite number. And with social operator Mercury co-piloting through Gemini from Tuesday until June 4, pairing up is the way to win! But don't feel obligated to make a single person your plus-one for everything; in fact, that's never the best move. Your festival buddy might not make the ideal gym buddy—or bedroom buddy. And even if they do, 'tis the season to branch out!
Gemini governs the neighborhood scene, so you won't have to travel far beyond the neighborhood venues to find your fix. Then again, this might be the prompt you've been waiting for to embrace bi-city living. As the cosmic communicator, Gemini gets us excited to write, broadcast, and make media. Maybe it's time to film a documentary about a talented local or pen a compelling personal anecdote to contribute to The Moth. Is brevity the soul of your brand of wit? Keep the snappy social media posts coming.
On Sunday, a quarter moon in Pisces asks us to make the mundane magical. 
Did you scrub away too much of your creative juice during pragmatic Taurus season? Fear not: The muse will put her statement-soled foot down this Sunday, May 26, thanks to a balancing quarter moon in Pisces. These glamorous, soulful moonbeams remind us that a well-placed bell or whistle is what saves our efforts from becoming blasé. Where might you add a little more imagination to the equation to elevate everything from mundane to magical? But quarter moons aren't a time for excess. This lunar leveling will wag a bejeweled finger at anything tacky or ostentatious.
The quarter moon can also bring a romantic revival for the lonely hearts out there. If your mojo's been in slow-mo, book a massage—or maybe something more ethereal, like an energy healing. Dancing, music, and reading bae poetry, which are all Pisces specialties, are surefire ways to start your engines. But if the weight you're carrying around is the burden of guilt, it's time to shed the emotional load. Quarter moons bless us with a balanced perspective. How can you own up to your part in a recent meltdown while also forgiving yourself? Blaming and shaming—of yourself or others—does no one any good. And if you need to make amends, begin the process on Sunday with an extended olive branch.