Weekly Horoscope: Time For All Of Us To Unleash Our Inner Activists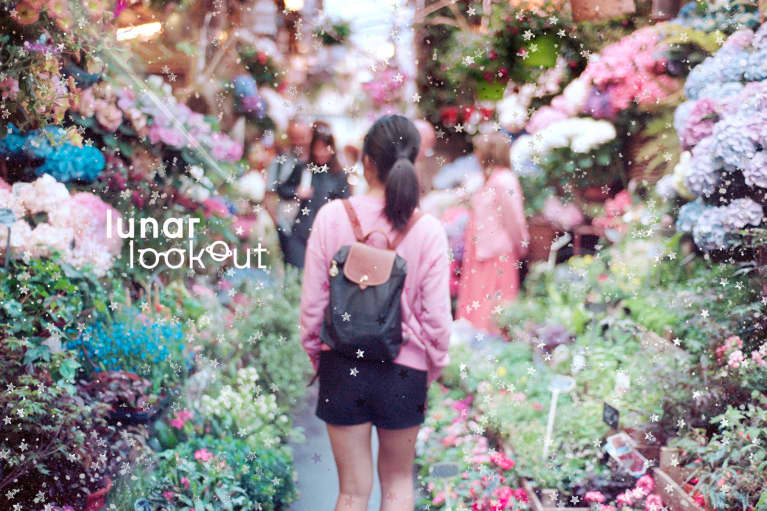 September 10, 2018 — 9:00 AM
On Monday, Mars moves into Aquarius and calls on us to unite in the name of progress and idealism.
"A house divided cannot stand," Abraham Lincoln reminded us nearly 160 years ago. This Monday, September 10, heroic Mars returns to the 16th president's sign, making the call to "come together" louder and more urgent. But will this process be peaceful? Balancing the brash and tempestuous influence of Mars with Aquarius' cool-headed logic is not easy. Until November 15, fierce and driven Mars will power through the sign of community, technology, and human rights, firing up our inner social justice warriors. Some matters are worth fighting for, as mercenary Mars reminds us, and there is strength in numbers. But what will our "weapons" of choice be? In techie Aquarius, the Twitter feed is mightier than the sword. And mightier than that? A united front. Whether getting involved in community efforts (vanpools to the polls, maybe?) or turning your solo projects into team efforts, the next eight weeks are all about collaborations.
Mars has already spent much of 2018 in Aquarius, first submerging in the Water Bearer's realm from May 16 to August 12. But on June 26, the red planet dipped into his biennial retrograde, scattering collective efforts, revving up rage and frustration, and exposing human rights matters that had been previously under the radar. (To wit, some of the first stories about the parent-child separation at the U.S. border emerged on June 26.)
If you want to help shape history, the next eight weeks are a crucial time for action.
On a personal level, Mars' 10-week retrograde, which ended on August 27, churned up buried anger, restlessness, and anxiety for many. As we flow into fall, we have a second chance to powerfully unite in the name of the progress and idealism that Aquarius stands for. But alas, that's not going to be a "rainbows and unicorns" affair, especially with the ever-important U.S. midterm elections taking place on November 6. Paying attention to politics CAN be distressing, especially with so much upsetting news to read. But NOT paying attention while Mars is in politically active Aquarius can have even more tide-turning results. Planetary "proof"? Mars moved into Aquarius on November 8, 2016, the day of a very important election in which many U.S. citizens chose NOT to vote. And so, here we are, two years later—like it or not. As Mars gains momentum in Aquarius, radical ideas could also spread like wildfire, for better or for worse. Shake-ups are definitely coming! If you want to help shape history, the next eight weeks are a crucial time for action.
On Wednesday, Venus will face off with Uranus, which might call on us to make a change.
On Wednesday, we'll get a reminder from the heavens to let love rule—or at least have an equal say in those ideological debates. Peacekeeper Venus in spiritual Scorpio will directly oppose change-maker Uranus in traditional Taurus—a pattern that will repeat twice more this fall, on October 31 and November 30. Venus in Scorpio brings sexy alchemy to the week, helping us tune in to unspoken cues and signals. But Uranus in Taurus can pull us back to the material plane, making it hard to believe anything that we can't experience with our five senses. With these two planets facing off, we may feel dramatically divided about everything from our erotic desires to our financial and ethical values. Acting impulsively and reactively is definitely a risk—but haste can waste things we've worked long and hard to build. Pay attention to those urges to upset the status quo—they may be legitimate signals for change. After all, what makes sense on paper doesn't always line up with the will of the heart. But if you aren't ready to deal with major changes (and even a few consequences), let these big ideas marinate for a minute before you act.