Tough Conversation Brewing? You Might Want To Wait Until Sunday To Have It
mbg Contributors
By The AstroTwins
mbg Contributors
Ophira and Tali Edut, known as the AstroTwins, are professional astrologers based out of New York and Seattle. Their work has been featured in The New York Times, Elle Magazine, Vogue and Good Morning America and they are the authors AstroStyle, Love Zodiac, Shoestrology, and Momstrology.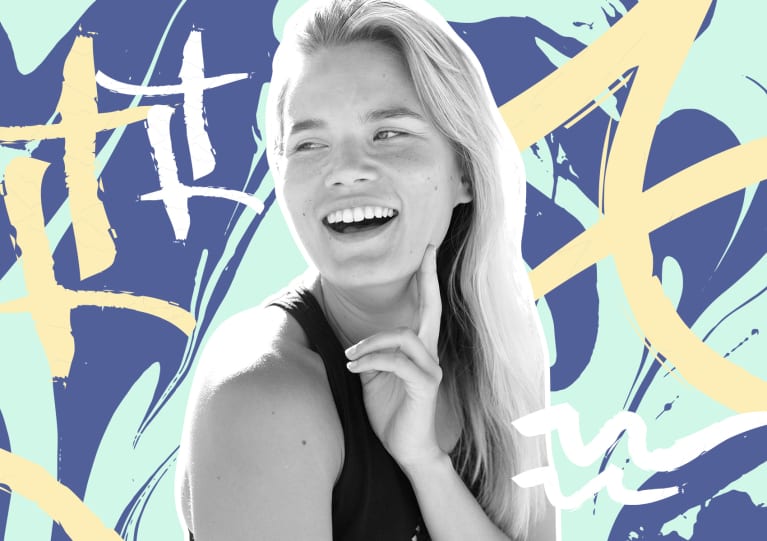 This week, the AstroTwins explain why you should wait until Sunday before having any heavy conversations if you can help it.
On Wednesday, Neptune and Mercury face off and misinformation could start spreading like wildfire.
What are you selling? Some people would argue that you're always peddling SOMETHING—even if you aren't consciously doing so. And ever since the Sun and slickster Mercury moved into Gemini on May 21, it's been a 24/7 pitchfest out there. Hey, there's nothing wrong with marketing yourself or trying to convince people to get on board with your latest obsession. But this Wednesday, May 29, as illusory Neptune in Pisces T-bones Mercury, put down the pompoms and hide the PowerPoint deck. As the ruler of the seas, Neptune is notorious for burying things under the surface. Nosy Mercury, however, loves to sniff out the gossip. With these two planets elbowing each other, wait before you endorse basically anything. You could wind up spreading false information, or worse, getting tangled in something nefarious. Make sure you understand the complete picture before you pick up the spokesmodel mantle. Background research is warranted, if only to ensure that everything checks out. Since it very well might, the time you take to investigate will pay off, leaving you with a stronger-than-ever sales pitch.
On Thursday, another planetary opposition could mean disagreements abound.
On Thursday, candid Jupiter (retrograde) in Sagittarius throws Mercury in Gemini a challenge, parking opposite the messenger planet in the skies. With these two loudmouths throwing down—and in two of the most outspoken signs, to boot—minor disagreements quickly snowball into epic debates. If you've been holding your tongue, this transit is sure to loosen it. Whether you unleash a Sagittarian diatribe or take down your "opponent" with a Gemini zinger (in 140 characters and emojis, optimally), be careful about drawing battle lines. The effects of this celestial smackdown will pass in a matter of days, but if you burn down the metaphoric King's Landing with a cry of "Dracarys!" rebuilding bridges will be impossible. Even if it IS time to take up the good fight, strategy will not be your strong suit on Thursday. Compose your manifesto, but save it to drafts—then take it through a few rounds of edits—before you release it to the world.
On Sunday, the chemistry in the air will be at an all-time high.
Sunday's star map sizzles with seduction as amorous Venus in Taurus and scintillating Pluto in Capricorn form a vivacious trine. Unspoken chemistry could become utterly exothermic and basically impossible to resist. Even better? With both planets in stable earth signs, connections forged could stand the test of time. This is THE day to plan a heart-to-heart with the one you adore. Your spring fling could quickly evolve into your summer lover, or, if you're in a long-term relationship, you might arrive at an agreement about the next major step to take as a pair. But think with your rational brain, not just the reptilian one!
The power of attraction can be overwhelming with Pluto's scorching intensity. Add hedonistic Venus to the equation and all common sense flies out the window. There's a bright line between stoking Cupid's embers and playing with fire. Find it, flag it, then, steer clear of taboo temptations. These dangerous liaisons could be destructive to important relationships. No, your tried-and-trues may not be AS exciting (or even close to it) as the person who gives you butterflies this weekend, but you'd be lost without them in your life.