Weekly Horoscope: The Relationship Conversation You Should Be Having This Sunday
mbg Contributors
By The AstroTwins
mbg Contributors
Ophira and Tali Edut, known as the AstroTwins, are professional astrologers based out of New York and Seattle. Their work has been featured in The New York Times, Elle Magazine, Vogue and Good Morning America and they are the authors AstroStyle, Love Zodiac, Shoestrology, and Momstrology.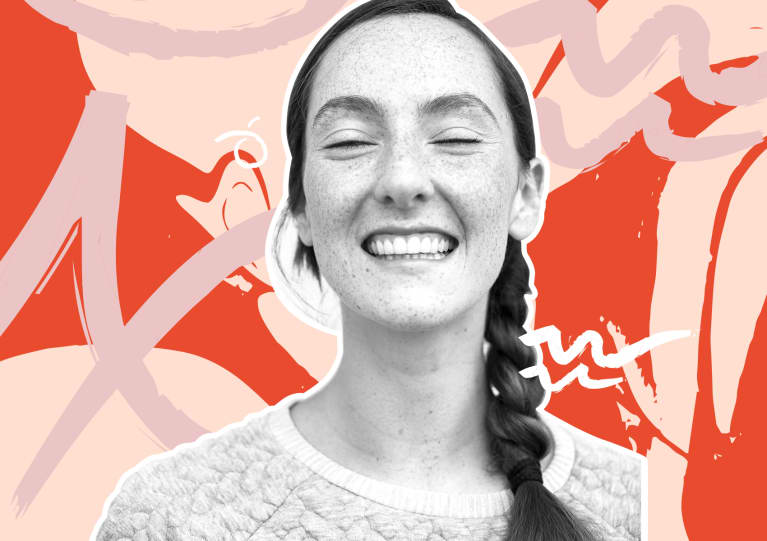 This week's horoscope from the AstroTwins talks all about the creative revolution that's coming our way—but not without a dose of aggression first.
On Friday, Mars and Pluto clash, and things could get tense.
Something's simmering below the surface—and this Friday, February 1, it could erupt like Mount St. Helens. As in-your-face Mars in Aries clashes with volcanic Pluto in Capricorn in a fierce square, a cesspool of secrets could spew to the surface. Though half of you may feel like running for cover, good luck turning away from this hot mess. The truth could be stranger than fiction, and it's going to take a moment to digest it all.
If something feels off, follow your intuition and investigate. But be as stealthy as a panther since clumsily handled cases could give the secret keepers a chance to destroy key evidence. On a personal level, moods may be stormy leading up to Friday. Should your inner Voldemort drop by for a visit, do whatever it takes to stay peaceful and centered, even if you ARE righteously incensed. Letting rage run rampant (a Mars-in-Aries pitfall) could bring a swift rebuke from vengeful Pluto. Under this dynamic mashup, risks—if warranted—should be calculated extremely cautiously. And don't hastily jump into the middle of an argument, or you could be signing up for weeks of aggravation.
On Saturday, a creative boost will come our way.
On Saturday, creative solutions emerge from the ether as peacekeeping Venus flows into a harmonizing trine with innovative Uranus. This will certainly come in handy for healing residual madness from the workweek. Get ready for social change in every way. You could make a clean break from a myopic group whose small-minded opinions make smoke shoot out of your ears. This forward-thinking mashup draws together people who want to change the world for the better—and not just for a select handful of folks.
Been stuck in your comfort zone, romantically speaking? Sure, it's hibernation season, but thanks to this boundary-busting mashup, love knows no limits. Keep an open mind and see where you're led. Single and looking? Soften your focus on Saturday and you could swoon for someone refreshingly unlike your usual type. Longtime couples can bring back some sizzle by adding experimental plans to the weekend calendar. Anything from an interactive burlesque show to a group karaoke hang will do...as long as it's something decidedly out of the ordinary for you two.
Sunday is a day to have an honest think about your romantic relationships.
On Sunday, decadent Venus hunkers down in driven Capricorn until March 1, streamlining our love goals. So much for that casual dating situation. Nebulous relationships require sharper definition. Exclusivity is not required, but don't label a Thursday night shag "moving toward something real," just because it happens on a weekly basis after trivia night. Have an honest talk! Couples can use this pragmatic cycle to align schedules and plans—and produce something memorable as a pair.
Sure, a game-changing Valentine's Day counts, but think bigger! Map out your one-year (or five-year) goals; share bucket lists. Some couples might discover a deal breaker through this process. Uh-oh. If one person is dreaming of white picket fences in suburbia while the other is thinking white sand beaches in five different surf towns, it's best to know now. As a consolation, coolheaded Venus in Capricorn can turn mismatched lovers into friends. Are things on track for a happily-ever-after? Valentine's Day could come with all the trimmings this year, so pay the premium for those imported Parisian bonbons and the "supersize-me" bouquet of long-stems.