Weekly Horoscope: This Planetary Face-Off Will Start The Week Off On A Dreamy Note
mbg Contributors
By The AstroTwins
mbg Contributors
Ophira and Tali Edut, known as the AstroTwins, are professional astrologers based out of New York and Seattle. Their work has been featured in The New York Times, Elle Magazine, Vogue and Good Morning America and they are the authors AstroStyle, Love Zodiac, Shoestrology, and Momstrology.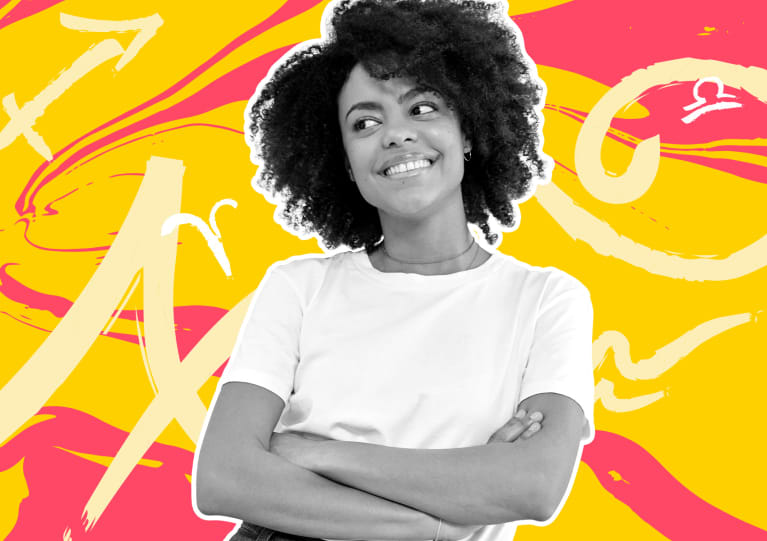 This week, the AstroTwins unpack why Monday and Tuesday could be off to a slow start. But have no fear: Friday will more than make up for it.
On Tuesday, Mercury and Neptune will make everything feel a little hazy.
Feeling foggy? The week will be off to a hazy start, so don't even try to force yourself to focus when all you want to do is stare out the window—or maybe relocate to the outdoor side of the glass to have a picnic among the cherry blossoms.
Blame the drifty vibes on a mashup of soothsayer Neptune and mental Mercury that is going down this Tuesday, April 2. For the third (and final) time in 2019, the two planets will host a karmic kiki at the same degree of Pisces, bringing a dreamy, soulful energy to the day. But when it comes to getting any hawk-eyed work done? Forget about it!
Their first tete-a-tete took place on February 19, bringing a fantasy-fueled sequel to Cupid's magic day. Then, on March 24, the planets pair-bonded while Mercury was retrograde, which may have churned up some feelings that were buried DEEP below the surface—the ones that needed to be processed but also that you likely would have preferred not to deal with. As the trilogy of the Mercury-Neptune Show pulls the curtain on the final act this week, you may have some profound insights about the things that cause you pleasure and pain. Mental Mercury likes to sort, categorize, and draw up theories. Neptune governs the subconscious mind where everything can feel like a nebulous haze. If you surrender a little control early this week, you may start to see patterns where before there was only a blur. Several friends may recommend a podcast, helpful book, or workshop. Don't brush off these little "messages" that repeat themselves. The universe (and your spirit guides) may be knocking on your door with some helpful wisdom!
On Friday, a new moon in Aries will inspire out-of-the-box thinking.
But don't float off TOO far into the ether. Clarity returns with a boom-snap-pop(!) on Friday, April 5, with the year's only new moon in Aries. In many ways, this lunar lift is like a ribbon-cutting ceremony for our freshest, most out-of-the-box ideas. Trot them out and see what kind of response you get. Or just recommit to living life by your own design. Where have you been bowing too heavily to trends? Or going along to get along? This new moon will snap you right out of that reverie. Under the influence of audacious, independent Aries, you'll feel emboldened to take a chance—even if that means breaking up the proverbial Destiny's Child like Beyoncé blazing the trail of her solo career.
Look ahead to October 13, when the corresponding Aries full moon will illuminate the skies. That's the harvest date for the springtime seeds you plant near Friday. Pro tip: Keep the focus on personal goals that benefit "me, myself, and I." (It's not selfish; it's self-loving—especially during Aries season!) Your personal goals could yield the bumper crop of prosperity six months from now.