Eyes Up: The Upcoming Full Moon In Aries May Inspire Some Major Self-Love
mbg Contributors
By The AstroTwins
mbg Contributors
Ophira and Tali Edut, known as the AstroTwins, are professional astrologers based out of New York and Seattle. Their work has been featured in The New York Times, Elle Magazine, Vogue and Good Morning America and they are the authors AstroStyle, Love Zodiac, Shoestrology, and Momstrology.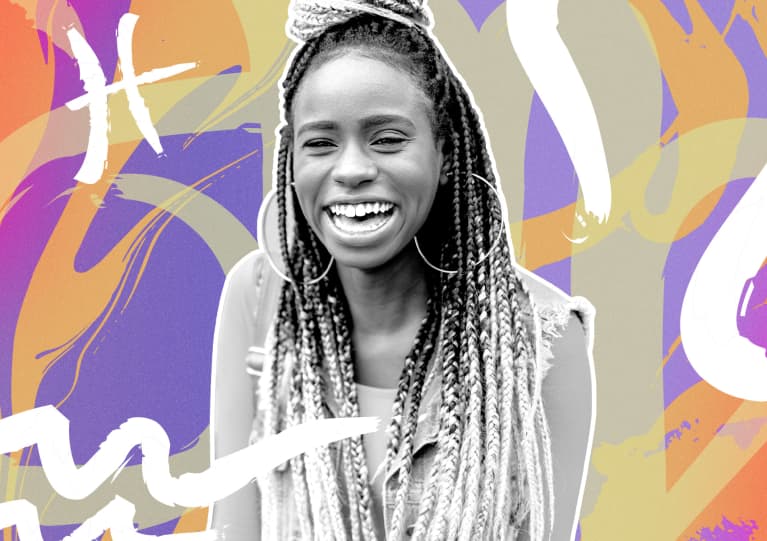 A few tricky transits are in store for us this week. Here, the AstroTwins break down how to navigate them with your sanity intact.
On Monday, a Saturn transit could help us see both sides of every argument.
Switzerland or bust? On Monday, October 7, it may be hard to stay neutral as stalwart Saturn in Capricorn clashes with the fair-minded Libra Sun. Libra's solar power brings objectivity, helping us see both sides of every argument. But, as the saying goes, he who stands for nothing falls for everything. Trying to be high-minded or uninvolved could rip apart loyalty among the ranks. People will want to know: Are you with us or against us? This can force some folks to make a difficult decision, either abandoning groupthink or choosing to go along for the strength of the team. It's ultimately up to every individual to decide what's more important. Perhaps there's a way to work through the conflicted feelings within the "family" by talking it out internally…and talking some more.
On Tuesday, Venus enters Scorpio, and for the next three weeks, keeping things close to the vest might be the way to go.
Cuffing season arrives with an extra dollop of sex appeal on Tuesday, as vixen Venus dons her sultriest apparel and slinks into Scorpio's red room until November 1. For the next three weeks, keep a firm privacy policy in place. This is NOT the time to incite a riot on Instagram with a mysterious ring photo or to churn up drama by alluding to a potential situation that might not even really be happening. (Or is it?) Keep it tucked in the vault; let it be a scintillating secret between you and bae.
That said, being TOO mysterious could backfire. If you're interested, sprinkle a breadcrumb trail for the object of your affections. Couples could make relationships rock-solid during this playing-for-keeps cycle. But if you're going to put so much as a promise ring on your finger, make sure there's as much trust as there is lust! Warning: The green-eyed monster could make cameos a-=plenty with Venus in Scorpio. Leaving something to the imagination? Mais oui! Riling up jealousy? Don't even think about going there.
Sunday's full moon in Aries will be the perfect opportunity to share any recent accomplishments.
One exception to all the low-key vibes comes on Sunday, as the full moon in flamboyant Aries lights up the skies. Werk! Twirl! Give yourself a pass to shamelessly promote on social. What have you been working on since the corresponding new moon in Aries this past April 5? If it's ready for a reveal, plan a ribbon-cutting ceremony near Sunday. Even if you're just "beta-testing" with your closest crew, it will be good to get some validation.
Just remember that audience receptivity isn't the ONLY point of this full moon. This lunar lift dares you to put your authentic and 100% amazing self out there. Want to REALLY win some love? Make room onstage for other headliners to shine. Since feisty Aries can fire up our anger, tempers may flare this weekend. Hit the boxing gym, vent to a levelheaded third party, scream into a karaoke mic...just don't escalate the drama.