There's Still One More Week Of Mercury Retro ... Here's How To Get Through It
mbg Contributors
By The AstroTwins
mbg Contributors
Ophira and Tali Edut, known as the AstroTwins, are professional astrologers based out of New York and Seattle. Their work has been featured in The New York Times, Elle Magazine, Vogue and Good Morning America and they are the authors AstroStyle, Love Zodiac, Shoestrology, and Momstrology.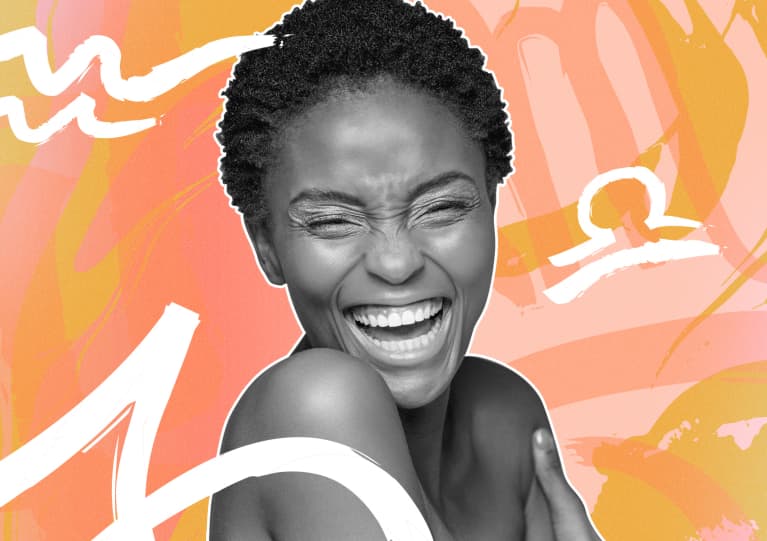 This week, the AstroTwins dive into why this week's transits could lighten up the signature intensity of Scorpio season.
Some undercover parts of your personality may emerge this Monday, November 11, as the Sun shadow dances with Mercury retrograde in Scorpio.
Maybe you forgot you could feel THOSE feelings…which could range from attraction to anger, or both. Since the Sun illuminates but Mercury retrograde conceals, it might be hard to know how much to share with people socially. While you don't want to be a total enigma, this is also NOT the best day to be an open book. A few trust issues could arise, even in the most intimate relationships. Try not to be reactive, though, because egos will be fragile under these sensitive skies.
On Tuesday, the full moon in slow-jamming, sensual Taurus reminds of us of the power of presence.
The past is the past and the future unscripted—but we so often miss "the power of now" by dwelling on both. Reduce your speed and luxuriate in this lunation's earthy and all-natural vibe. (So fresh and so clean!) Revel in beauty: Wander through the farmers market on your lunch break and pick up seasonal produce for a special home-cooked meal. Dab on a new signature scent—maybe a custom-blended one.
Since Taurus rules the throat, try a top with a new neckline, whether a plunging scoop or a cozy turtleneck. If your digital devices are starting to feel like extra limbs, put them down (as much as possible) for the day and enjoy some good, old-fashioned analog bonding. With Mercury retrograde until November 20, this is an even BETTER idea than usual. Sit down for a face-to-face coffee date instead of texting. Get barefoot on the mat with an evening yoga class...and maybe sign up for a maker's workshop this weekend if you're feeling crafty. Making things by hand can connect you to your earthy sensuality—and don't underestimate the power of TLC to calm your parasympathetic nervous system. (Who wants a hug?!) Sensible Taurus also reminds us that the best things in life are free—or at least possible to buy at a wholesale discount. Look for budgetary leaks and tighten up your belt accordingly.
Keep the love goggles OFF this Thursday … and the rose-colored glasses too.
You won't need them to see the world through a rose-tinted lens as quixotic Venus gets into a dynamic duel with fantasy-spinner Neptune. When these dreamy planets square each other twice each year, it's hard to tell what's real and what's an illusion. It's wise to look twice (make that three times) and take a deeper cut at anything that might seem "too easy" to be true. With Venus in global Sagittarius and Neptune in nomadic Pisces, even spontaneous journeys should still be a LITTLE bit planned. Check the GPS and do a little advance Googling to see what's happening in the area. Even if there's nothing to worry about, there may be concerts, fairs, and artists' markets you don't want to miss!