Weekly Horoscope: Mercury Is About To Give Us All A Pair Of Rose-Colored Glasses
mbg Contributors
By The AstroTwins
mbg Contributors
Ophira and Tali Edut, known as the AstroTwins, are professional astrologers based out of New York and Seattle. Their work has been featured in The New York Times, Elle Magazine, Vogue and Good Morning America and they are the authors AstroStyle, Love Zodiac, Shoestrology, and Momstrology.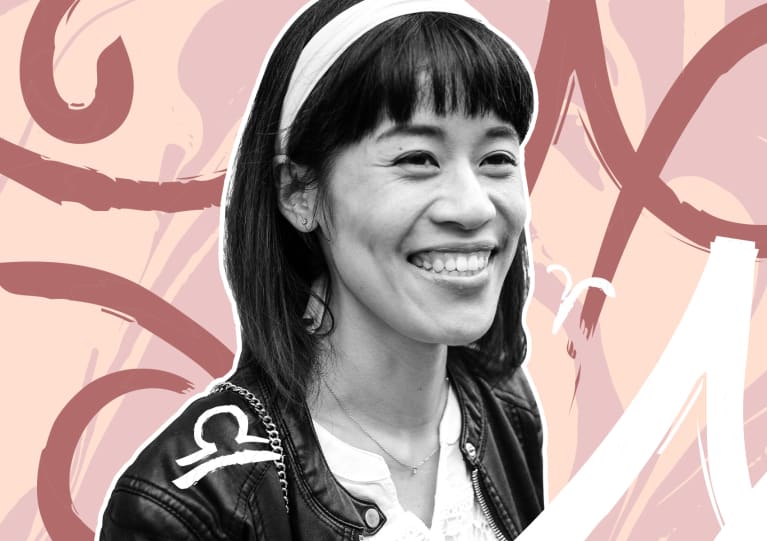 This week, the AstroTwins walk us through the always tricky balance between trusting your gut and calling on logic.
On Monday, Mercury moves into Taurus and asks us to find the magic in the everyday.
Look up from that mobile screen and take in the beauty of the world around you. Beginning this Monday, May 6, mindful Mercury decamps to slow-jamming Taurus, adding a decadent dimension to our interactions. There will be magic in every moment between now and May 21. But if you want to experience it, you're going to have to stop rushing around like a headless chicken…or wandering around in a tech trance. This two-week cycle is anything BUT frenetic—a relief after the past few weeks of manic Mercury in Aries. Take time to ground your mental processes and savor every detail. Loosen up timelines so you have a chance to fully ponder every decision. Yes, plans need to make sense on paper. But when you envision yourself on a certain path, ask yourself, how does this feel in my body? Are you awash in serenity or does your heart start pounding at an accelerated rate? Taurus energy is both sensible and sensual, so let common sense and kinesthetic wisdom be your guides.
Tuesday, on the other hand, will be more of a reality check.
Tuesday may bring a tough reality check when impulsive, romantic Venus in Aries gets body-checked by structured, pragmatic Saturn in Capricorn. Did you recently take a risk that felt like betting against the odds? If you didn't set up a safety net for yourself, you could sustain a few bruises as Saturn sticks a pin in your helium balloon. While it's never fun to learn things the hard way, make sure you track the teachings of this tough lesson! But don't punish yourself for plummeting to the earth. Setting perfection as a goal is a waste of time. Sometimes you simply need to "fail faster" in order to grow. That said, if you find yourself on the cusp of making a high-stakes decision—and you KNOW deep down this probably won't go in your favor—cash out now while you're still ahead. On a creative note, the Venus-Saturn square can be beneficial for brainstorming. Pop on Venus' rose-colored glasses and borrow Saturn's project management chapeau. When you run your creative ideas through a quality-control filter, you may come up with something that's not only genius but also completely doable.
On Thursday, a trine will ask us all to celebrate the love in our life.
On Thursday, Venus gets back into her free-flowing groove when she teams up with generous Jupiter to form a harmonious trine (120-degree angle). With these two "benefics" singing a dynamic duet, all forms of love are meant to be celebrated. Do something demonstrative to show how much you cherish the mamas in your life this Sunday. And when it comes to romance, these two sweet talkers can also get spicy, especially since both planets are cruising through fire signs. Whoosh! With "leap first, look later" Jupiter in Sagittarius magnifying Venus in Aries' amorous effects, the flames could spread at an accelerated pace. Since Jupiter is the global nomad and cross-cultural ambassador, this is a great week to diversify your dating portfolio or turn a brunch date into a daylong (or overnight) road trip. Need to clear the air with bae? Diplomatic Venus softens candid Jupiter's straight-shooting edge, ensuring that even the toughest sentiments to express won't get lost in translation.