Your Weekly Horoscope Just Dropped: Here's What's In The Stars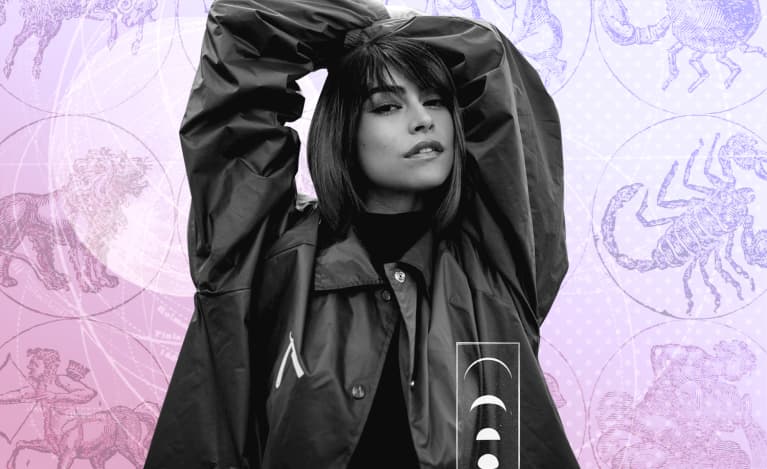 This week, the AstroTwins predict that we'll need to be extra diligent about communicating our boundaries and cutting ourselves some slack.
On Thursday, May 28, messenger Mercury updates the global privacy policy, winging into cozy, private Cancer until August 4.  
When it comes to sharing trade secrets, choose your confidantes wisely. On average, Mercury hovers in a sign for three weeks, but the winged one's commute through Cancer will be extended due to an upcoming retrograde, from June 18 to July 12. During this entire nine-week cycle, you'll want to be more discreet about what you share in personal exchanges and on social media. Privacy policies you didn't even realize you needed could demand to be articulated. Carve out space for yourself. While it's important to share where your boundaries lie, have you ever spoken them aloud before? If not, ask yourself if it's really fair to get mad at people who have been innocently "crossing" them. What's an obvious need to one person could be an oblivious oversight to another. With Mercury in the sign of the Crab, having a clear-cut shell around yourself will be important. All kinds of heartfelt exchanges warm up quickly with Mercury in the sign of the nurturing Crab, from family bonds to romantic relationships. During the retrograde, you may connect to relatives that you haven't talked to in years or get a Zoom reunion going with childhood friends.
On Friday, a quarter moon in service-oriented Virgo helps us find compassion for our so-called foes.
We might even need to walk a proverbial mile in their shoes before addressing conflicts. Even in relationships that ARE working, these balancing moonbeams will reveal a bright line between caring and codependence. Sure, our love for some folks may know no boundaries. But bottomless refills of generosity should be taken off the menu. When we give until it hurts, we wind up enabling people to stay stuck or even take advantage of our kindness. And when we are drained, depleted, and exhausted, we can't truly be helpful. This quarter moon helps us to set better limits.
When we want to make a difference, we can empower people by connecting them to resources and encouraging them to do for themselves. In process-driven Virgo, it's a great time to learn a few new life hacks you can apply to your own daily routines. Where have things become too complicated, perhaps because you're trying to do them the "old," pre-COVID way? We're sure you noticed, but the world has changed. This quarter moon calls for gentle adaptability, especially if it means easing off any perfectionism or unrealistic standards you have placed upon yourself.