Weekly Scope: Prepare For More Mercury Retrograde Muddling This Week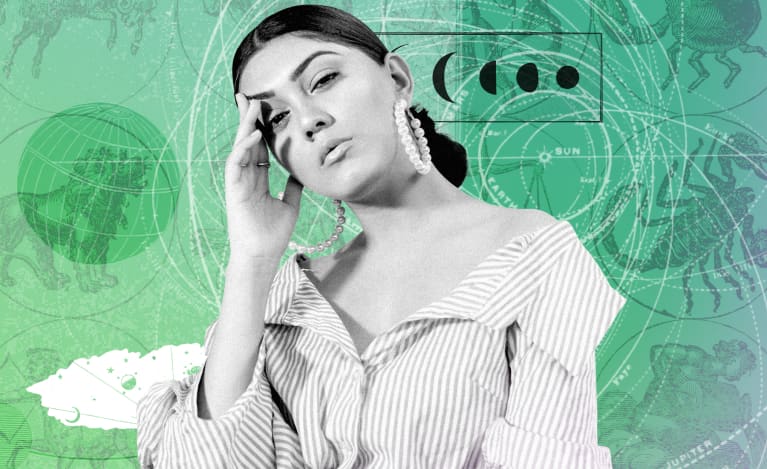 This week, the AstroTwins tell us how to navigate Mercury retrograde—and Saturn in Capricorn.
Still waiting to run through that Mercury retrograde essential checklist? Hop to it!
Back up all your important data, create stronger passwords, and quickly submit that (almost past due) paperwork. Then, check in with your feelings. Have you swept any important conversations under the rug or maybe held a relative or roommate at arm's length? This Tuesday, June 30, the amplifying Sun beams at the same degree of Cancer as retrograde Mercury, backlighting all the muddling antics this transit can bring.
Anything you've been avoiding could be spotlighted, forcing you to deal. While this will be the opposite of fun, once you get it handled, it WILL be a relief. Ignoring a problem and letting it fester can be like a persistent, nagging devil on your shoulder. Clear the air, and you'll feel a whole lot lighter, even if you have to endure some challenging and awkward conversations along the way.
Have you been forging ahead against all odds?
It may be time to pull the brake on that strategy when cautious, conservative Saturn, which has been retrograde in Aquarius since May 10, scoots back into Capricorn this Wednesday, July 1. For the final of three consecutive years, the ringed taskmaster will retreat through its home sign of Capricorn, underscoring the old chestnut that if you fail to plan, you plan to fail. Spontaneity has its place, but you'll need a whole lot less of that between now and September 29. Start filling in the blanks with legitimate data, and THEN you'll know if your big idea is a go—especially by the time Saturn moves on to Aquarius for real from December 17, 2020, to March 7, 2023.
As frustrating as it can be to pause midstream, a slower process could be your saving grace. With Saturn in energy saver mode, get back to the drawing board. You don't have to start from scratch, but do drill down to the very foundation of what you're trying to create. As the Law of Attraction teaches us, "The roots create the fruits." There may be some fundamental aspects to clarify, like updating a mission statement, rewriting your wedding vows, or choosing a new digital platform upon which to build your website. This is not a superficial thing, as Saturn's tour of Capricorn is forcing us to audit all the long-term structures in our lives. Reinforcing these foundations over the next three months could keep them upright for years to come.
Do you remember those New Year's resolutions you made way back at the beginning of 2020?
Or perhaps some wishes you set in motion with the Capricorn solar eclipse on December 26, 2019? Maybe...maybe not. But this Saturday, July 4 (early July 5 in some places), you could hit a few of those milestones under the high beams of the Capricorn full moon, which is a galvanizing lunar eclipse. You may be surprised to discover how much traction those goals actually HAVE gained under them.
And once you make note of the progress, you'll be motivated to hit the gas even harder. Since eclipses can reveal hidden opportunities; look around! An influential person may be standing by, eager to support a mission like the one you're working on. Plans can accelerate quickly under this rocket-powered lunar lift, so keep your hands on the wheel and your eyes on the road.