Mercury Retro Ends This Week, But Another Tricky Transit Is In Store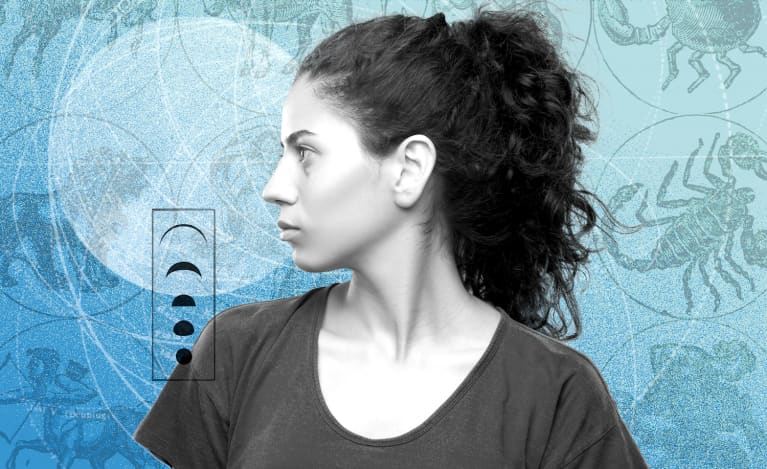 The AstroTwins break down why there's no such thing as "oversensitive" this week as Mercury continues its backspin through Cancer until Sunday.
With articulate Mercury retrograde in compassionate Cancer since June 18, it's been essential to wear the kid gloves, especially as the world traverses the waters of touchy topics.
Conversations about race and injustice are necessary. They NEED to be sorted out and discussed. But how? And with whom? With Mercury in reverse, huddling with a small support squad might be the wiser move than processing every new insight on social media. Even while in forward motion, Mercury in Cancer can be a period of time when our inner children are acting as our delegates. And wow, those kids are easy to trigger.
On Sunday, July 12, Mercury will correct course, forward marching through Cancer until August 4.
If you do find yourself stepping into someone's sore spots this week, you can take heart in this transit that will give us all three weeks to host healing dialogues, hash it out, and hug it out.
But don't rush to judge! Just as Mercury's about to resume regular business, Chiron the "wounded healer" comet, flips into its annual retrograde until December 15. Since April 2018, the "planetoid" has been in Aries, its home until 2027. Chiron holds the key (its symbol) to our healing gifts. But to access them, we have to go inward and transform our own stumbling blocks. In the sign of the fiery Ram, issues of anger, leadership, and self-worth are on the table. With warrior Mars also in Aries from June 27, 2020, to January 6, 2021, there's an extra push to strengthen our backbones—and to figure out what we're standing for. This year has had no shortage of important causes to align with. Chiron's backspin can help us uncover soulful strategies for the fight—all while recovering from any personal power outages that may be stopping us from sticking up for ourselves and our beliefs.
While Mercury is making a U-turn this Sunday, there's another transit flowing that will ease what can be a bumpy transition.
That day, the Cancer Sun will be trance-dancing with spiritual Neptune in Pisces as the two planets form their twice-yearly trine. Compassionate Neptune is also retrograde—giving us a do-over—especially if we laid down harsh critiques or spouted off tough love with someone who maybe just needed a hug. It's rarely too late to offer genuine support, and remember—you don't have to wait to be asked.