Weekly Horoscope: The Retrogrades Just Keep On Comin'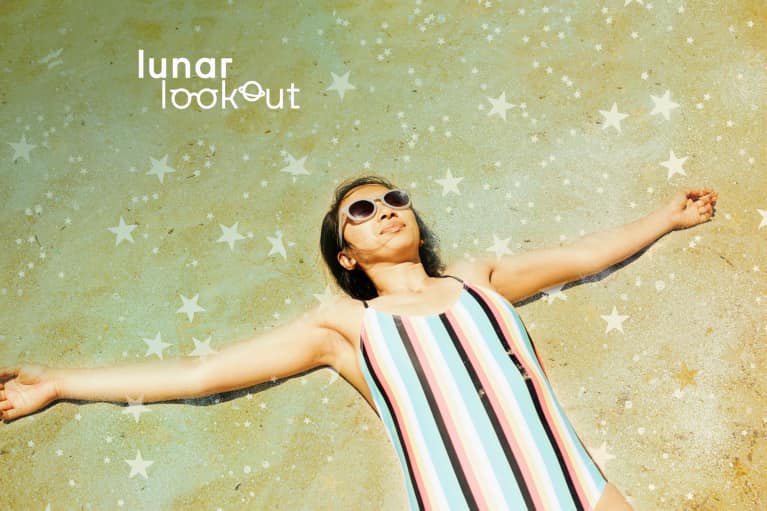 The retrogrades will continue this whole week (sorry).
This week could feel like yet another battle between the old guard and the revolutionary vanguard. All week long, the sun and Mercury retrograde will be sharing a befuddling flight path through Leo, the sign of kings and queens. Surprising data may emerge about world leaders; the kind of stuff that's been buried below the surface. At the same time, it may be hard to read the motives of certain "royals," and power may change hands in unexpected ways.
On a personal level, be careful not to get swept into a battle for the limelight. The person with the most toys doesn't always win. But they could get stuck with a hefty bill that they have no idea how to pay. Should you find yourself vying for attention or prestige, let that be your cue to dial things back. The cream always rises to the top—while the airy foam evaporates. Let the "substance-free" types puff up. Eventually, merit will win out over optics, but you might have to be patient while the circus rolls through town.
On Thursday, Mars and Uranus square off and tempers could flare.
Then, on Thursday August 2, combative Mars and radical Uranus crash into a tempestuous angle, a 90-degree square. Tempers may flare as egos and ideologies duke it out on the world stage. While Uranus is the zodiac's changemaker, the side-spinning planet slipped into a more stable groove on May 15, beginning an eight-year journey through cautious, conservative Taurus. Hotheaded Mars is currently retrograde in intellectual, idealistic Aquarius. Just thinking about the power outages this could create is enough to blow our spiritual circuits! But then again, that might be what's required to usher in true change. Uranus is the planet of human rights; Mars is the celestial warrior. But with both planets in stubborn, fixed signs, we're cautioned against throwing out ALL tradition and structure. Build your innovative plans on a solid foundation. A little project management goes a long way.
On Saturday, the quarter moon in Taurus brings us back down to Earth.
If things get too crazy, just lay low until Saturday, when a grounding quarter moon in Taurus brings some earthy sensibility back to the world. This levelheaded influence can bring a gentle reality check—or an ethical wake-up call! Nothing wrong with being a hopeful idealist, but utopia wasn't built in a day. Back-to-basic Taurus reminds us of the power of grassroots movements. How can you make a change in your corner of the world this weekend? Act locally and you may soon feel the effects globally—especially if you spread the word of your efforts on social media. The zodiac's bull rules our values, from the principles we stand behind to the things we spend our money on. Don't forget that you vote with your dollar. Instead of reflexively spending where it seems to be the most convenient, think about the economic ecosystem you're part of. For example, it might cost a few cents more to pick up your products from a mom-and-pop shop, but that also keeps your neighborhood thriving. If you've spent too much time at your computer, head out into nature! The earth-sign magic of the quarter moon sets the stage for an epic picnic, hike, or weekend under the sun.
Here are a few more tips for making it through Mercury retrograde with your sanity (and electronics) intact.