Thursday's Super-Rare Transit Will Push Us Beyond Our Limits
mbg Contributors
By The AstroTwins
mbg Contributors
Ophira and Tali Edut, known as the AstroTwins, are professional astrologers based out of New York and Seattle. Their work has been featured in The New York Times, Elle Magazine, Vogue and Good Morning America and they are the authors AstroStyle, Love Zodiac, Shoestrology, and Momstrology.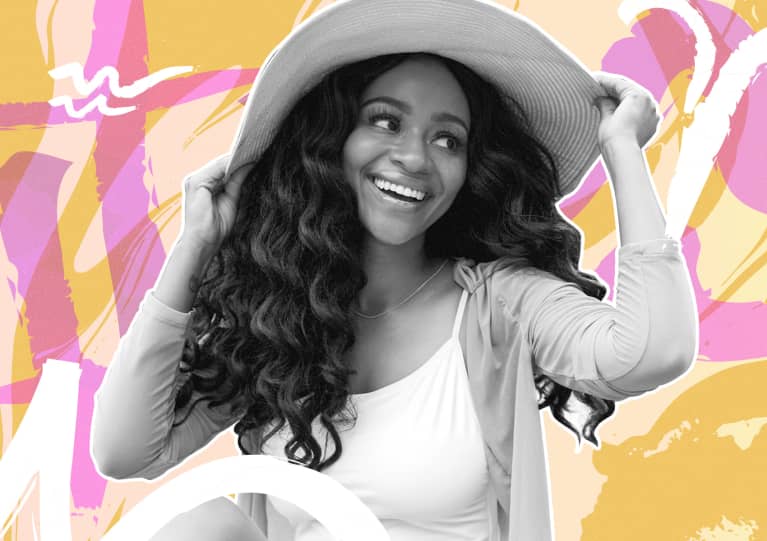 This week, the AstroTwins break down how an upcoming transit could deliver a crucial wake-up call.
On Monday, Leo season arrives in all its glory.
A long red carpet begins to roll out this Monday, July 22, as the Sun struts into Leo until August 23. This annual solar cycle is high season for all things glamorous, romantic, and creative. Like Leo Madonna (who sang the anthem!), it's time to express yourself. It doesn't matter if you're wearing a cone bra or a Victorian corset dress…or mesh-paneled leggings and a T-shirt. The point of Leo season is to let your mane down, no matter what the neighbors think. It doesn't hurt that passionate Mars has already been zipping through Leo since July 1 and will co-pilot through this regal realm until August 18. Does your name belong in lights? Or maybe a history book or the hall of fame? Visualize it, then start positioning your personal "brand" for that ascent.
While Mercury is retrograde until July 31, do tons of competitive research analysis. What are the ballers in your industry doing? How would YOU put your own unique spin on this? If you have a finished product to promote, use this week to put a final coat of high-gloss polish on it. Then, schedule your big reveal for early August, once the planet of data and communication is back on course.
On Thursday, a planetary trine will nudge us to push beyond our limits.
Freebirds of a feather flock together on Thursday, July 25, as Mars forms a flowing trine (120-degree angle) to philosophical Jupiter in Sagittarius. With both planets in fire signs, you're sure to feel the sparks of creativity and passion flying around. And limits? What are those? This pairing helps you boldly push beyond your fears as you explore untapped possibilities. A Mars-Jupiter trine only comes around every other year, and when it does, it can awaken the idealistic warrior within. Have you grown overwhelmed by all the injustices in the world? Perfectly understandable, but this is not the week to act like an ostrich, burying your head in the sand. The Mars-Jupiter trine could deliver a crucial wake-up call. Where would the world be without Gandhi, MLK, and Mother Teresa? Some injustices are too important to ignore, even if you'd rather be a lover than a fighter.
And on Sunday, Venus will amp up the love in the air.
If summer love's gotten off to a slow roll—or a befuddling series of stops and starts—that all changes on Saturday when amorous Venus joins the Sun and Mars in Leo. This cosmic menage-a-trois will make pulses quicken. After a month of cozy Cancerian vibes, the energy turns in a flamboyant direction. Get a room! Or don't. It's open season for PDA while Venus twerks here until August 21. Thinking about renewing your vows or making babies? Leo is the sign of festivity and fertility, so you do the math. Maybe you just need to recommit to a creative brainchild. Making love AND art with your boo could be epic if your artistic powers mesh well.