Heads Up: There's A Full Moon AND Mercury Retrograde This Week
mbg Contributors
By The AstroTwins
mbg Contributors
Ophira and Tali Edut, known as the AstroTwins, are professional astrologers based out of New York and Seattle. Their work has been featured in The New York Times, Elle Magazine, Vogue and Good Morning America and they are the authors AstroStyle, Love Zodiac, Shoestrology, and Momstrology.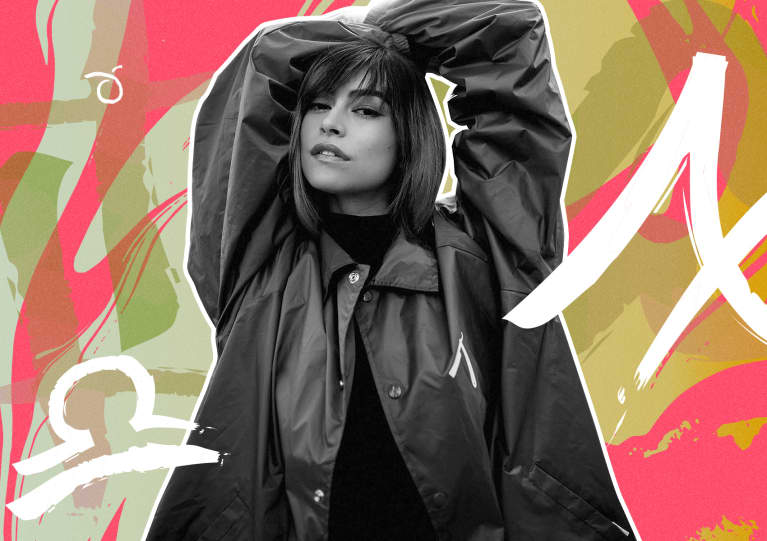 Here, the AstroTwins break down the full moon, Saturn transit, AND Mercury retrograde coming this week.
The Capricorn full moon on Tuesday is an invitation to check in with your goals.
Do you remember those New Year's resolutions you made way back at the beginning of 2019? Or maybe some wishes you set in motion with the Capricorn solar eclipse on January 5? Maybe…maybe not. But this Tuesday, July 16, you could hit a few of those milestones under the high beams of the Capricorn full moon, which is a galvanizing lunar eclipse! You may be surprised to discover how much traction those goals actually HAVE gained under them. And once you make note of the progress, you'll be motivated to hit the gas even harder. Since eclipses can reveal hidden opportunities, look around! An influential person may be standing by, eager to support a mission like the one you're working on. Plans can accelerate quickly under this rocket-powered lunar lift, so keep your hands on the wheel and your eye on the road!
On Wednesday, Saturn will face off with Pluto and could expose some shaky partnerships.
Summer lovin' might not be such a casual thing this week as ardent Venus makes contact with three heavy-hitting outer planets. For one thing, Venus is drifting through sensitive Cancer, making feelings far more tender than usual. But on Wednesday, serious Saturn in Capricorn will face off with la love planet, followed by an opposition from "projector" Pluto (also in Capricorn) on Sunday. These dynamic duels will hold up the mirror, and—warning—you might not like what you see. But before you go pointing the finger, look within! Sure, there may be obvious "design flaws" in your partnerships, whether they're for pleasure or business or another purpose. But these oppositions remind you that the change starts with YOU.
On Friday, when Venus forms a harmonious trine with spiritual Neptune, you could go one of two ways. You'll either slip deeper down the rabbit hole of illusion, falling into victimhood and refusing to see the situation clearly, or pull back to the wide-angled view and have an epiphany about why this is happening and what this angst-filled moment is meant to teach you about yourself. If you can embrace the ups and downs as teachable moments, your most important bonds will flourish. And the ones that are meant to fall away? Dust in the wind.
Remember: Mercury is in retrograde this week!
With all the forward-moving momentum of Tuesday's eclipse and the complex choreography of Venus, it's essential to remember one thing: Mercury is retrograde this week. And that means making ANY sort of sudden move is not recommended. Since July 7, the speedy messenger has been backtracking through dramatic Leo, so you're bound to hear (and make!) some passionate declarations as you parse your best course of action. On Friday, Mercury retrograde slides back one spot on the game board, retreating into sensitive Cancer for the rest of its retrograde, until July 31. On top of figuring out what's right for YOU, you'll now have to consider everyone's tender emotions. Did I say that the right way? Did I step on your toes? Oops, oops, oops. Have your "mea culpa" apology speech ready, because even the best explanation in the world will be deemed unacceptable when everyone is THIS keyed up. It might be best to use this part of the retrograde for what it's good for: reuniting with old friends and family, hanging out at the beach, or working by the pool. It's summer, after all, so you have your excuse to power down and soak up the rays.